Minister Ming ~ BELCO Outage Release
Friday, December 18th, 2020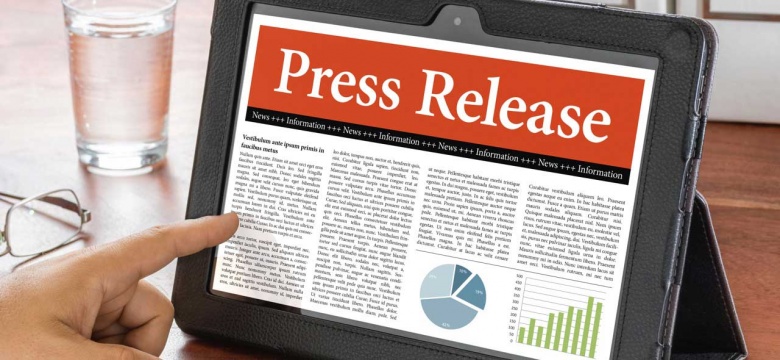 The Minister of National Security, the Hon. Renee Ming advised this morning that the Disaster Risk Reduction Mitigation (DRRM) Team is currently monitoring the island wide power outage.
Minister Ming said, "Our Ministry has been in contact with Belco regarding the outage and they are working tirelessly to restore power.
"I have also been in contact our key stakeholders such as the Airport, the Bermuda Police Service, the Bermuda Fire & Rescue Service and the Bermuda Hospital Board and have been assured that their emergency services are operational.
"We recognise that the public are rightly anxious and concerned and we want to assure all of Bermuda that we're working with all major relevant partners to get power back on line. I am asking the public to please not call the 9-11 line unless it's a severe emergency. We are also asking commuters and motorists to exercise caution on our roads as there are traffic lights that are inoperable. I encourage and thank the public for their patience and cooperation during this time."
The Ministry will keep the public updated as matters develop.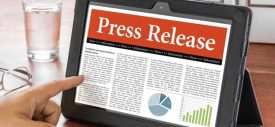 Minister Ming EMO Press Conference Statement 21 September
Monday, September 21st, 2020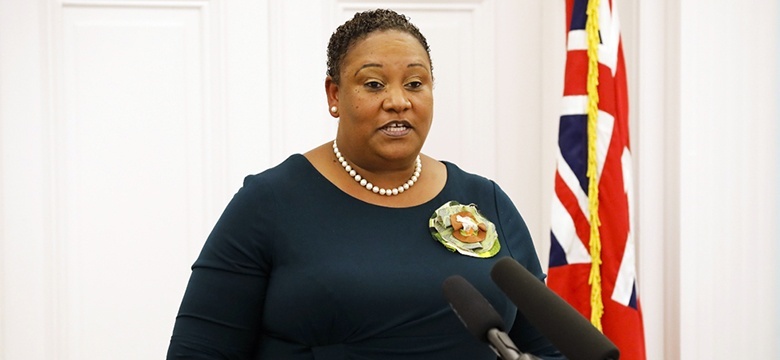 Good afternoon. Thank you for joining us today for an update on Hurricane Teddy. I am joined by Ms. Kelly Trott of the Disaster Risk Reduction and Mitigation Team.
We also have the Director of the Bermuda Weather Service, Dr. Mark Guishard with us on the call. Dr. Guishard, please give us an update on Hurricane Teddy.
Following this afternoon's Emergency Measures Organization meeting, I can report:
Public Works structural engineers inspected the Causeway this afternoon and reported that it is structurally sound. The Causeway reopened this afternoon.
Public schools will be open tomorrow.
Updated: The public bus and school bus service is now scheduled to resume normal operations on Tuesday, 22 September.  Ferry service is suspended but will resume operations at 3:00 pm on Tuesday, 22 September.
All government offices will be open tomorrow.
LF Wade International Airport will reopen at 7am tomorrow morning.
BELCO reported that there are two areas where customers are without service. The outages are in Pembroke with 165 customers and Hamilton Parish with 27 customers. BELCO Crews are currently working to restore service.
Garbage collection schedule will be normal for the rest of the week. Garbage scheduled to be collected today will be collected on Saturday. All public waste facilities will reopen tomorrow.
Public Works has identified two locations where there are obstructions in the road. They are South Road, near John Smith's Bay and Barry Road in St. George's. The current state of the surf is hampering efforts to clear the roads. Crews will remove the sand and debris as soon as the winds subside. Motorists are urged to use extreme caution in these areas.
If members of the public are aware of other road obstructions, they should contact the EMO operations group at 261 4366. The phone lines will be operational until 7pm tonight.
The Emergency Measures Organization has given the all clear and residents are free to move around the island with caution.
The decision to shut down the island last night and into today was not taken lightly. As with all hurricanes there is a level of unpredictability. That was the case with Hurricane Teddy. The decision taken to shut down the island was necessary to ensure there was no loss of life; this is always the goal under occasions of uncertainty.
Erring on the side of caution and yielding to common sense will always be my mantra.
Many of you would have seen the many pictures and videos circulating showing damage to so many parts of our coastal regions. I ask you to be very careful as the landscape on all of our beaches has changed. Exercise extreme caution when visiting those areas as I know there has been significant damage in many areas.
I have seen the pictures of people playing in the surf. While there is a level of thrill and excitement I must urge everyone to exercise caution. The waves and current are strong and there is the potential for people getting into difficulty. I urge everyone to stay out of the water.
This has been an active hurricane season, but we are smart and resilient people here in Bermuda. Please continue to exercise common sense.
I extend my gratitude to the essential workers of the EMO and other agencies who worked overnight. Many leaving their homes and family members to serve our country.
Thank you and be safe Bermuda.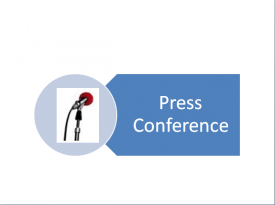 Minister Ming Hurricane Teddy Press Statement
Saturday, September 19th, 2020
Today, the Emergency Measures Organisation met to get the latest update on Hurricane Teddy. I am pleased to note that all of our partner agencies have reported that they are ready and prepared . Hurricane Teddy continues to be a threat to Bermuda, but based on the latest forecast, this weather event is expected to be similar to what Bermuda would experience when goes through a winter gale storm. However as we are in hurricane mode, we have made some safety decisions we feel are important in order to protect our community. Following our EMO meeting, here is what I can share at this time.
The Causeway will remain open. The L. F. Wade International Airport will remain open, and the requisite staff will be on hand at the airport to conduct customs and immigration clearance. Additionally the Department of Health team will also be on hand to conduct COVID-19 testing for arriving passengers at the airport. Also the Call Center and the MDL Lab at the Southside testing facility will be open. However the Perot testing facility will be closed.
As it relates to public transportation, the bus service will operate on Sunday, with the last bus being at 9pm. There will be no bus service on Monday. The ferry service will finish at noon tomorrow and resume commuter service on Tuesday, September 22. As it relates to public schools, out of an abundance of caution, all public schools will be closed on Monday, September 21. School staff, including teachers will be expected to work from home.
Principals and custodians will conduct an assessment of schools during the day as instructed by the Commissioner of Education. All other staff are asked to refrain from entering school buildings on Monday to enable any post storm cleanup and works to take place. Public schools will reopen on Tuesday, September 22nd.
All Government buildings will be closed on Monday, reopening on Tuesday. However, Public Officers are expected to work remotely from home on Monday.
The EMO determined that there isn't a need to open the Government shelter and therefore CedarBridge will not be utilized for this storm.
The EMO Operations group will be on duty at the Hamilton Fire Station from 7.30 am until 7.00 pm on Monday 21 September. If there is anyone who needs to report any storm related damages, they can call 261-4366 or (261-4EMO). This phone will be staffed from 8.00 a.m. – 7.00 p.m. The public should be encouraged to call in if they are in need of assistance with downed trees or power lines so that our road and debris clearance crews can attend.
Following the passage of Hurricane Teddy on Monday morning, our critical work crews from the Department of Parks, the Royal Bermuda Regiment and Ministry of Public Works will do an assessment of the roads and clear any debris. We are asking the public to be mindful of these necessary works and to please if you can, avoid travelling the roads so that our teams can conduct their necessary works.
Finally, to all of our residents – I don't have to remind you that we're still in the midst of a pandemic. Please continue to exercise caution and common sense and please remember to engage in the right health and safety activities during this time. The EMO will meet again tomorrow and following that meeting we will provide another public update.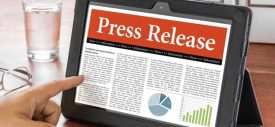 Garbage Collection and Waste Disposal Advisory
Wednesday, September 16th, 2020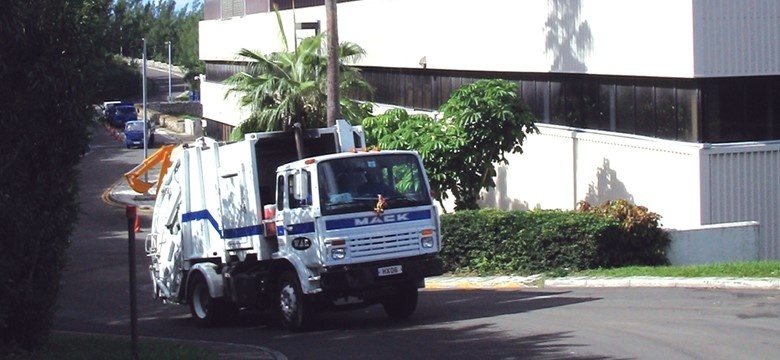 The Ministry of Public Works advises the public of changes to the garbage collection and waste disposal facilities schedules.
Garbage Collection
Thursday's garbage will be collected on Thursday, 17 September.
Friday's garbage will be collected on Friday, 18 September.
Garbage not collected on Monday and Tuesday (Sept 14 & 15) will be collected on Saturday, 19 September.
Waste Disposal Facilities
March Folly Compost Facility will be open from 7:30 am to 7:00 pm Wednesday through Saturday.
Airport Facility will be open from 7:30 am to 4:00 pm Wednesday through Friday, and from 7:30 am to 12:00 pm on Saturday.
Tynes Bay Public Drop Off will operate normally from 7:00 am to 7:00 pm daily, including Sundays.
Tynes Bay Commercial Weighbridge will be open from 7:30 am to 4:00 pm Wednesday through Friday, and 7:30am to 2:00pm on Saturday.