COVID-19 Update – November 25 2020
Thursday, November 26th, 2020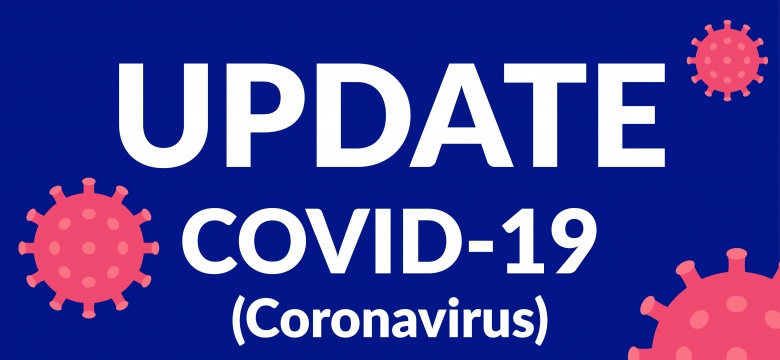 Two of the new cases are classified as imported with details as follows:
1 resident who arrived on DL 584 from Atlanta on 25 November 2020 who tested positive on their arrival test, having not had a pre-test.
1 non-resident who arrived on DL 584 from Atlanta on 21 November 2020 who tested positive on their day 4 test, having had a negative pre-test and arrival test.
The three additional cases are under investigation. These cases are among symptomatic residents. As yet, these cases appear unrelated with no links to travel or the current known clusters.
Bermuda now has 247 total confirmed positive cases. Their status is as follows:
there are 27 active cases, who are

all under public health monitoring, and

none are hospitalized or in critical care;

a total of 211 have recovered, and

 

the total deceased remains 9.
The average age of all of our confirmed positive cases is 52 years and the age range of all of our positive cases is from 0 to 101 years.
The average age of all deceased cases is 74 years and the age range is 57 to 91 years.
The source of all cases is as follows:
119

 are Imported

103 are Local transmission, with known contact/source

21 are Local transmission with an unknown contact/source, and

4 are

 under investigation
The seven-day average of our real time reproduction number is 1.22 and Bermuda's current country status is "Clusters of Cases".
The Minister of Health the Hon. Kim Wilson JP MP said: "As we enter the Holiday Season, I would ask that businesses hoping to hold celebratory Christmas lunches please keep your teams separate and your festive gatherings small and limited to work/team bubbles only. This is not the time to be holding big client lunches with those outside of your office. This will help to ensure that we do not get further spread and that your company can stay open."
Given the increase in cases, The Ministry of Health is issuing the following advice for residents:
Ensure your workplace is following COVID-19 protocols.

Reduce your bubble sizes – choose only one or two other households to socialise with for the next few weeks.

When you meet others, meet outdoors and wear masks and observe physical distancing.

If the weather is good, ask your church to host outdoor services or to broadcast services online so you can still participate.

Wear your mask properly! Wearing a mask with your nose is exposed is like not wearing a mask at all!

Consider postponing events until it's more safe.

Avoid indoor spaces, crowded places and close contacts.
The Ministry of Health can confirm that testing will be stood up this weekend, and that the Ministry is expanding its testing opportunities next week. A further release will be issued shortly in this regard. Members of the public can find more information on the testing pop-ups at coronavirus.gov.bm.