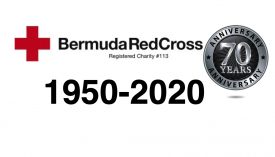 Bermuda Red Cross Celebrates 70 Years of Service To Bermuda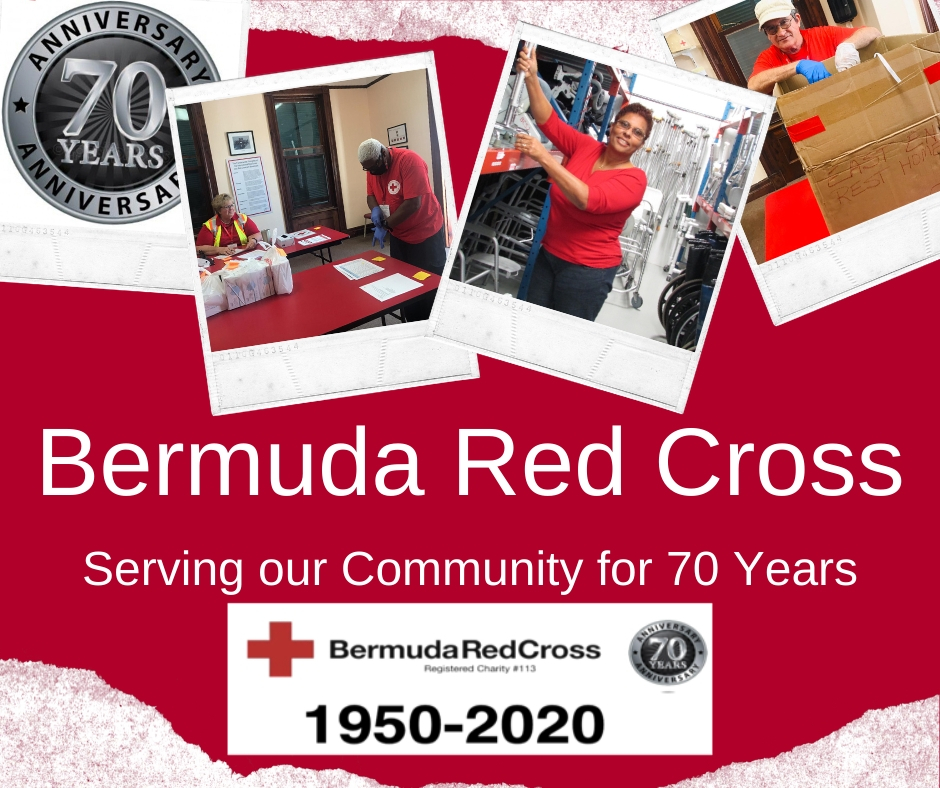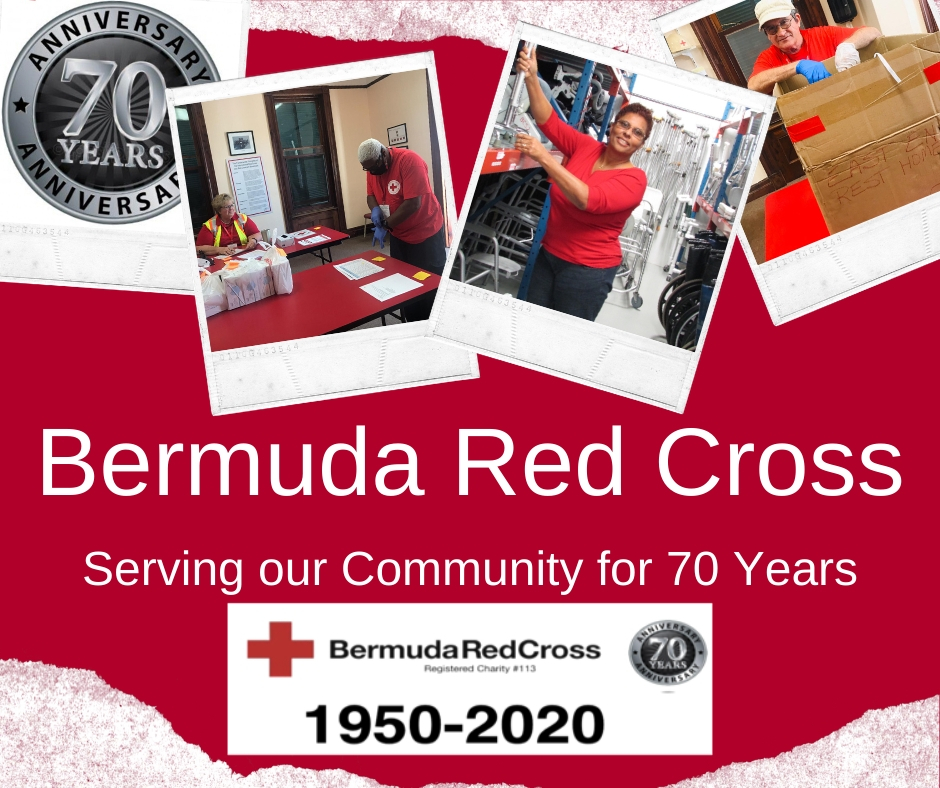 Today is World Red Cross Day, a day for a Non-profit that has been around for 138 years, serving in 192 nations backed by 12,000,000 volunteers.
This year Bermuda Red Cross is celebrating 70 years of service to the community.   We have worked hard to build up our services supporting the communities and make those services affordable to everyone.  Our focus in celebrating our 70th year was to applaud the Bermuda Community for supporting our organisation and services.  However, instead of celebrating we have dug deeper in to the trenches to make sure that Bermuda is safe and cared for.
During this time, we have been working with Ministry of Health to make health check calls to 2,747 persons 2 – 4 times while persons were in isolation.  We have reached out to 905 persons in the communities in which we operate.  81 persons reached out us for mental health assistance.   We have reached between 15,000-17,000 people with the distribution of masks to many different communities – all 21 senior's rest homes, community centers, 21 essential services providers, front line workers, MWI staff, residents and day patients, Workforce Development staff and incoming community, Ministry of Health testing staff, 7 vulnerable communities in which we  work. We have distributed and delivered 91,000 masks.  These masks were given to us by a very generous donor.  We are monitoring the situation as to whether we will need to get more masks.  As a humanitarian organisation this is what we have been trained for.  Red Cross is all about responding to disasters and helping the most vulnerable.  Whilst we had not planned or were prepared for a pandemic such as we are seeing, we were ready to respond and play the role that we are doing.
After we have come out of this war we will be a new Bermuda with a new mindset, and Bermuda Red Cross will be ready to serve you for another 70 years.
Thank you Bermuda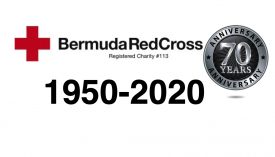 #IsolationGames launches on TikTok to support the Bermuda Red Cross
The British #IsolationGames are underway in the UK and has attracted millions of views on TikTok, all whilst supporting the great work of the British Red Cross.
Hockey player Sam Ward of Team GB, initially came up with the idea for the campaign, for British Red Cross, showing that any sport can be adapted to the home with the help of some family and willing friends. From a triathlon to boxing, shotput to rugby, he's proved that with a bit of creativity, sporting icons can still keep the world entertained and inspired in lockdown.
As a Branch of  The British Red Cross, this fun idea resonated with us and we are now launching our own #IsolationGames on Tik Tok, with the aim of inspiring Bermudian families to come together and make a positive difference, as well as being a way to stay entertained while at home.
The Tokyo 2020 Olympic Games have now been postponed to 2021, we are challenging Bermuda athletes and the public to creatively recreate their favorite Olympic sport, in their own home or backyard, and post it to Tik Tok.  Tag @BermudaRedCross and don't forget to add our hashtag.
You may also Donate $5.00 to these efforts.  Bermuda Red Cross is a registered charity (charity #113), we will be using the funds for our Disaster Management Program, which has been instrumental in supporting the Ministry of Health during the this pandemic.
For videos follow us on Twitter Instagram Facebook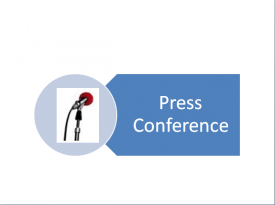 Press Conference From The Premier – March 29th

Good afternoon.
I issued a press release last night giving an update on the number of confirmed COVID-19 cases there are in Bermuda. That update of 22 confirmed cases is the case at this moment in time. There are no additional cases to report at this moment.
There are 22 confirmed cases in Bermuda. Of these, ten persons of the 22 have fully recovered, two remain hospitalized in stable condition (they are not critical and they are not requiring use of a ventilator) and the others are currently isolating at home with mild symptoms.
Yesterday there were 26 testing samples that were collected and today, a further nine more samples were collected. We are expecting the results of those tests tomorrow.
Bermuda remains without evidence of community transmission. Community transmission is considered to be occurring when a large number of cases cannot be traced to a previously identified positive case.
There have been some questions regarding the two cases listed on the website as under investigation. I would like to provide a little more detail about those two cases. In the interest of confidentiality, I will not disclose information that could identify the individuals.
Both have been under investigation since 26 and 27 March, respectively. For the first case, the onset of symptoms was on 17 March. They were admitted to the hospital on 24 March. They were tested for COVID-19 on 25 March. The results were received by the Epidemiology Unit on 26 March and contact tracing started on 27 March.
The second, they had the onset of symptoms on the 21 March. Attended the Emergency Room on 25 March. On the same day they were tested. The results were received on the 26 March. The Epidemiology Unit started contact tracing on 27 March. Those cases remain under investigation and I hope to provide a further update on those tomorrow.
There are currently 29 people who are in self- quarantine with active monitoring by the Ministry of Health.
1,481 people are in self-quarantine with public health supervision.
886 people are self-monitoring with public health supervision.
A total of 190 tests have been conducted, with 31 results that are pending. This is as of 3pm today.
137 have come back with negative results and only 22 are confirmed cases of COVID-19.
The first night of the curfew will take place tonight from 8pm to 6am tomorrow morning. The Bermuda Police Service has received more than 300 applications for exemption. Those forms are being processed. If you receive an email saying your exemption has been approved, you will be permitted to be on Bermuda's roads.
However, most of the persons who submitted for exemptions, will likely not receive them because this is a preview of what is to come if the country does not adopt the strict social distancing measures which are needed to ensure that we do not have an outbreak of COVID-19 in Bermuda.
This means that if you are not on the list of exemptions, you must be off the streets of Bermuda. This means you cannot drive around in your car, you cannot go for a walk, you cannot dash to the gas station. This means everyone in Bermuda must be in their homes.
Tomorrow morning, after 6am, you may resume with limited movement, observing the social distancing guidelines which have been previously laid out.
Tomorrow morning you can go outside and exercise, run, walk. You cannot and should not participate in activities with groups larger than ten.
Normal trash collection will resume tomorrow. Please put your trash out on your designated day.
Despite the conversations about possible quarantine activities that are taking place in certain states in the NE of the United States, there is normal cargo operations on our docks which means Bermuda continues to receive food and other supplies. The Minister of National Security checked in earlier today on our shipping to make sure there are no perceived disruptions due to the changing situation which is taking place in New York and New Jersey. As has been reported, there is no perceived difficulties to our supply lines at this time.
I will ask shoppers again, if you are shopping to not buy more than your household needs. There is plenty for everyone and we are not expecting any type of supply disruption.
Moving on to another matter that is particularly important.
The government continues to work to bring Bermudian students who are stranded due to no fault of their own back home. There has been some concern expressed that Bermuda is letting people into the island which means that we may be admitting additional positive cases.
Let me be perfectly clear. Bermuda was closed and the airport was closed to regularly scheduled commercial traffic from last Friday. Scheduled cargo flights, Medevacs (or air ambulances) and private jets are still operable as they are not scheduled commercial flights.
I think it is important to note, I want to say this because I know there has been public criticism that has been leveled at the government for advertise the fact that we are looking to bring stranded Bermudian students back home. I have to state this. I consider it our moral obligation to take care of our persons who are stranded, some of them in very desperate situations.
Imagine being overseas, your dorm being closed. Persons around you being able to travel home back and you are by yourself. Food service for your dormitory is ending. This is the situation some of our students overseas have found themselves in. It is a situation that is being faced by myself and is being faced by a number of other Overseas Territories leaders. We are looking, in conjunction with the other Overseas Territories, to organize an air bridge. Nothing has been confirmed yet. But I want all persons to know, if you are a Bermudian student overseas then the Government is working to make sure that we can bring you back home.
However, it should be noted that the Cabinet on Friday decided that any person who is returning back home, in any future air bridge operation from the United Kingdom will be not allowed to self-quarantine but will be required to stay in a government approved quarantine facility. Which most likely will be a hotel. So Government approved and Government monitored facility. These are the same arrangements that are being made in other Overseas Territories. The fact remains, that the Government wants to bring Bermudians home who are stranded due to no fault of their own.
There has also been a lot of commentary regarding private jets. I want to make it clear that private jets are able to enter the airport. There have only been, since the airport has closed, three private jets that have come in that are bearing passengers. Two arrived on Thursday and that was previously mentioned. That was organized by international companies to bring persons who missed the previously scheduled Delta flight and one arrived earlier today. The flight that arrived earlier today brought home the family of a resident, a doctor from the Bermuda Hospitals Board who was stranded overseas and wasn't able to get back home and a Bermuda student.
It should be noted that any private plane that requires permission to land has to get permission from myself in order to do so. Permission is being given only if extra seats are made available for Bermudian students who may be stranded to come home. Some people have said this is kind of like Uber jets. If there is extra space, then it makes no sense for those flights to come here when there are Bermudians who need to return home. The Bermudian student who returned home on that flight today is entering a government quarantine facility.
Regarding the UK air bridge, as I indicated earlier, we do not have any final information for that. We are continuing to work with the Foreign and Commonwealth Office and other Overseas Territories to make this a reality. As soon as we have the information on how much this particular trip will cost, we'll make sure to provide that at the earliest opportunity. I would ask that persons go ahead and go online to fill out the form, to register your interest, if you are a Bermudian student that is stranded overseas.
A number of students have contacted the London Office. The Government put out a statement on Friday with a website with a link if you are a Bermudian student at home and you can find that link on coronavirus.gov.bm.
Allow me to close by saying this. The decision to put in a curfew was not arrived at lightly. However, we only have to turn on our TVs or look on line to see how the coronavirus has impacted other countries. How the healthcare systems around the world are being overrun, which is leading to misery and death.
We do not want that here in Bermuda and we all have our part to play in flattening the curve and limiting the number of persons who contract this virus at one time.
This will be done by reducing our movements and contacts with each other. We must take responsibility for our actions and we must obey the guidelines that have been given by the Ministry of Health.
There are some who have asked why is the curfew only in the evening and not during the day. The fact is the more restrictions you can put on persons by having the ability to interact the more opportunity you have to slow the spread of the virus. So we are taking all necessary steps that we can do. As I've said, it is a delicate balance between making sure we can have some form of operations that continue the country while putting in restrictions to minimize and slow the spread.
Yesterday I know there were a number of Bermudians that were alarmed by the increase in the numbers that we announced yesterday.
I too am not pleased that we have increasing cases. However it was expected. As I've said, most of these cases were imported cases or close contacts of imported cases. It is comforting to know that we still have no evidence of community transmission but is it very important that Bermudians observe the advice to stay home. It is something that is important and it is something that will save lives.
Many of us have to learn how to be in our homes for long periods of time and I know this is a stressful time for many. Working from home, helping children to learn from home, finding ways to manage the stress many of us are dealing with.
Please know the government is trying best to make accommodations for all. For instance, we added a limited bus service for employees of the Bermuda Hospitals Board to make sure they can go to work. We will soon be launching a child care service for children of essential workers. That will be coming on line this week to ensure essential workers are not taking off the front line because they have to be at home to attend to their children.
The COVID-19 helpline number is 444 2498. This line is to answer questions and concerns people may have about COVID-19.
In closing, I will say this again.
We all must do our part. Public Health depends on individual responsibility. In Bermuda will write our own COVID-19 story. We are the only people who will say how this story unfolds.
If we adhere to the curfew that is in place. If we adhere to the social distancing guidelines. If we wash our hands and make sure we keep six feet away from others. If you don't go to visit your friends and relatives, as much as you want to but recognizing that during this period in time we have minimize the possibility for community spread, we will all make a difference. As Bermudians we have the capability. We are strong. We are resilient and I am comforted to know that the vast majority of Bermudians are observing the guidelines and together we will make a difference.
With that, I will say a sincere thank you to all those who are working around the clock. A special thanks to the Minister of Health and the Minister of National Security, those persons that are on the front line, the persons as the hospital, all throughout this country who are making sure that we continue to operate in a fashion that works.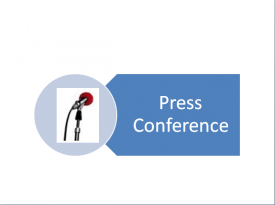 Press Conference on Saturday March 28th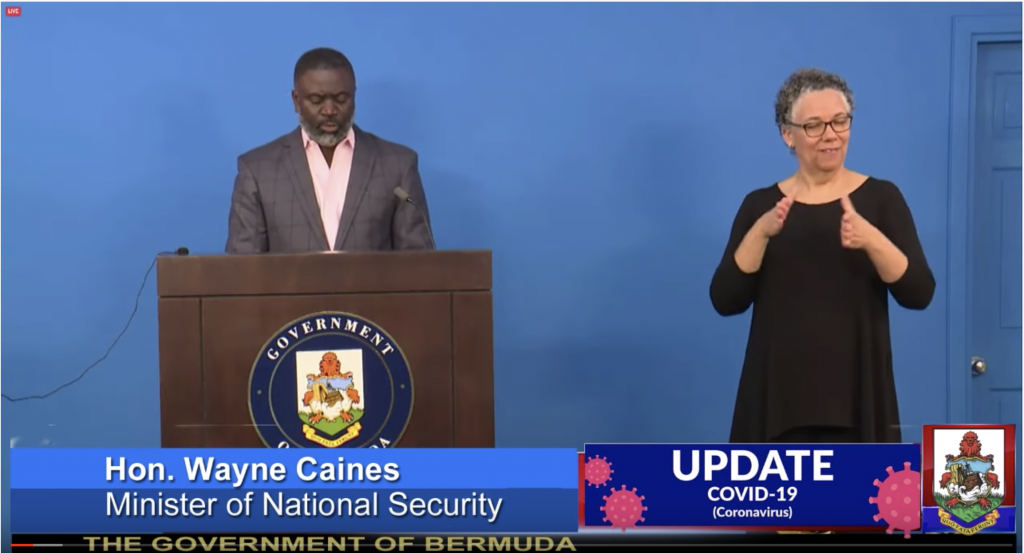 Good afternoon Bermuda:
As a further measure of public safety the Governor, in consultation with the Premier, the Hon. David Burt has exercised his authority under the Emergency Powers Act 1963.
This has allowed for the enactment of the Summary Offences (Curfew) Order 2020 where the public is required to be off the roads or highways during certain hours of darkness.
As the Premier announced yesterday, the Curfew order takes effect tomorrow, Sunday 29th March 2020, from 8.00 p.m. – 6.00 a.m. for the next three days in the first instance.
For the avoidance of doubt, a "Highway" is defined as any public road, street, lane, alley, wharf or any public place in Bermuda. The curfew will be imposed for three days. And we will review matters every three days as the situation requires. However again, we are stressing that during non-curfew hours, people are encouraged to stay at home except to purchase essentials or for medical emergencies.
An operational plan has been prepared by the Commissioner of Police to carry out the objectives of the Summary Offences (Curfew) Order 2020.
Officers from Departments across the Service will be deployed in conjunction with RBR personnel.
There will be a combination of static Roadside Community Advisory points at key junctions across the island and roving patrols.
Drivers and persons using the highways will be stopped and advised to return immediately to their homes.
Persons who have written permission of a Police Officer of the rank of Chief Inspector or above will be allowed to proceed.
Persons who fall into the professional categories listed in the orders will also be allowed to proceed.
Any persons who are found to be contravening the Curfew will be arrested and on conviction will be fined $2,880 or imprisoned for 6 months or both.
Emergency and uniformed services on duty are exempt from the curfew. This means:
Police Officers;
Reserve Police Officers;
Bermuda Fire & Rescue;
Royal Bermuda Regiment;
Department of Customs;
Department of Immigration; and
Corrections Officers.
Other exemptions are as follows and include individuals who provide a critical service for Bermuda:
The Premier, Ministers of the Cabinet, the Cabinet Secretary, Head of the Public Service and Permanent Secretaries;
The Deputy Governor and Government House staff, Judges of the Supreme Court, Magistrates and Court Associates; US Consul General and Staff and All Honorary Consul;
Any registered medical practitioner, registered nurses, ambulance drivers and crew, or any other medical practitioner employed with the BHB; and
Licensed security officers, Stevedoring services and dock workers, Department of Child and Family Services; staff of BELCO, Digicel, ONE Communications and members of the Press.
Persons with exemptions who are in public must have a copy of Valid Driving License and or Valid Employment ID.
Those persons listed in the above mentioned exemptions, who perform a critical service in Bermuda, will be required to submit a request to the Bermuda Police Service, who will vet and approve or deny the request.
The online form can be found on the Government website  www.forms.gov.bm/covid19/curfew  the form is called the Curfew Exemptions Form.
In the case an emergency please e-mail rcardwell@bps.bm.
As the public can appreciate, these measures are being taken to reduce the movement of people around the Island so that we, have the best possible opportunity to reduce the risk of community transmission of this virus.
I will now provide an update on where we are as it relates to the Bermuda Police Service and RBR's Community Advisory Points and the Community Advisory Home Visits.  
The legislation that supports both of these actions can be found within the Public Health Act 1949 in addition to the Public Health (COVID19) Regulations 2020.
The Public Health Act 1949 section 10 provides the police The ability to aid and assist generally in carrying out the provisions and objects of this Act; and if any contravention of this Act or of any regulations, orders or direction made in pursuance thereof becomes known to any police officer, he shall forthwith report the contravention or failure to a Public Health Officer.
A notice/direction was issued by the Chief Medical Officer pursuant to section 69 of the Public Health Act and the Public Health (COVID-19) Regulations 2020.
It was made clear that each person arriving in Bermuda on any flights listed in that notice shall be subject to public health supervision for 14 days from the date of arrival in Bermuda as directed by a Public Health Officer.
Furthermore, each person to whom this Order applies shall conduct public health supervision by:
separating himself from others at his home or accommodation in such manner as shall be required under Ministry of Health (COVID-19) Guidelines; and
remaining at his home or accommodation at all times (except to seek urgent medical care);
complying with self-monitoring and reporting requirements of a Public Health Officer; and
immediately returning to his home or accommodation when so ordered by a Health Officer or police officer.
Additionally, section 18 of the Public Health (COVID 19) Regulations 2020, allows for a Health Officer or Police Officer to advise those persons who are not in compliance with the regulations to return to the place of public health supervision.
As a result, Community Advisory Points were put in place throughout the island, commencing on Monday 23rdMarch 2020.  The numbers of Community Advisory points are as follows:
On Monday there were 90
Tuesday there were 1106
Wednesday there were 925
Thursday there were 291
Friday there were 376.
Today, Saturday 28th as of this press conference there were 138
Total number of Community Advisory Points was 2,926.
None of the Community Check Points identified any persons who were under quarantine.
The BPS commenced Community Advisory Home Visits on Thursday 26th 2020.
The numbers are as follows:
On Thursday 16 visits were completed.  Two persons were not at home.
On Friday 70 visits were completed.  Three persons were not at home.
Today at the time of this press briefing there were 54 home visits and 4 persons were not at home.
Total persons identified as non-compliant to self-quarantine is 9 persons
Additionally there are 25 persons who could not self-quarantine that are presently being housed in a facility provided by the government.
All of the above information has been communicated to the Ministry of Health.
Lastly, I'd like to provide an update on a few other important developments that we wanted to share with the community.
Vulnerable Persons:
We have received considerable feedback regarding the safeguarding our vulnerable persons.
What I can advise is that the health and wellbeing of all of our residents is of paramount importance to us.
We are working with our helping agency partners to provide as much support as we can.
I can advise that the Salvation Army, Focus and Christ Church, Cathedral of the Most Holy Trinity Anglican Church, First Baptist Church, The Eliza Doolittle Society, Meals on Wheels have offered to provide critical services of food distribution and feeding and in some instances, shelter, shower facilities and housing services.
We will share specific times and locations, following this press briefing as we continue to receive updates of support and help from a variety of community agencies.
Specifically as it relates to the Salvation Army, they are providing services for our homeless population, at Harbour Light and the Berkeley Gymnasium.
Additionally Focus Counseling has four beds for those who need assistance.
These organisations will begin accepting individuals as of 7.00 p.m. tomorrow evening.
Also as a special request, the Salvation Army are looking for trained food servers for their evening feeding program at their Citadel located at 10 North Street. Any trained food server who is interested in volunteering their time, please call 296-6740 or 704-7673.
BHB Temporary Transportation:
Tomorrow, the DPT will commence its daily bus service for Bermuda Hospital Board (BHB) employees commuting to and from the King Edward Memorial Hospital.
As a reminder, this temporary schedule, created to support our BHB healthcare workers, will service routes 1, 3, 6, 7, 8 & 11, and operate until the Public Bus Service resumes normal operations. The KEMH Bus Service will be limited to employees displaying BHB ID only.
Bermuda, as you have heard your Government say repeatedly in the last few weeks, this is no time to take these matters lightly. We are singularly focused on preserving the health and safety of all residents.
We will continue to take the necessary steps to protect the people of this Country.
And we are urging everyone to cooperate and do their part to ensure that we limit the spread of this deadly COVID-19 Virus.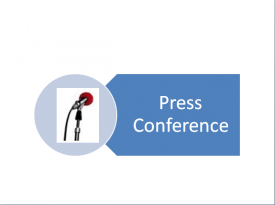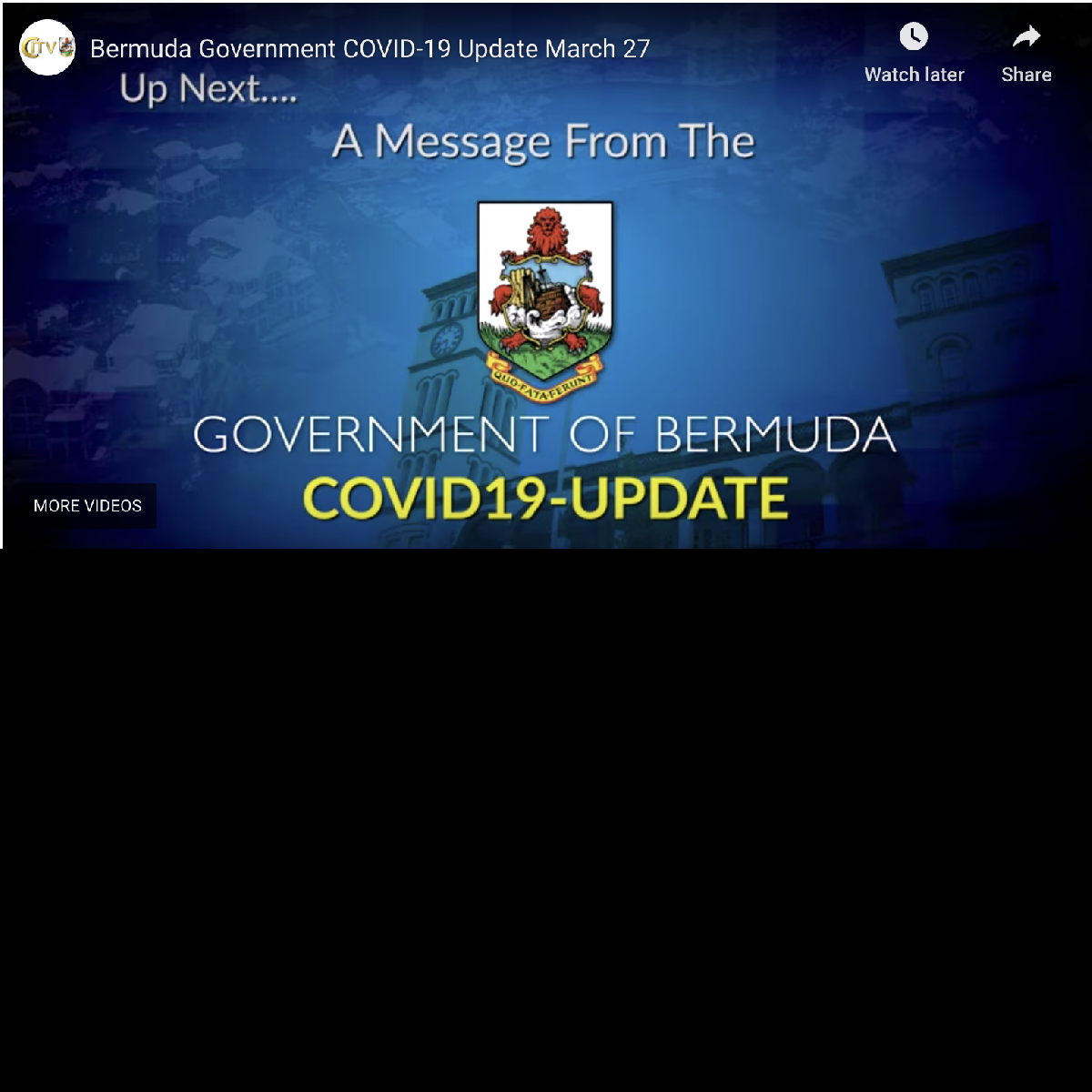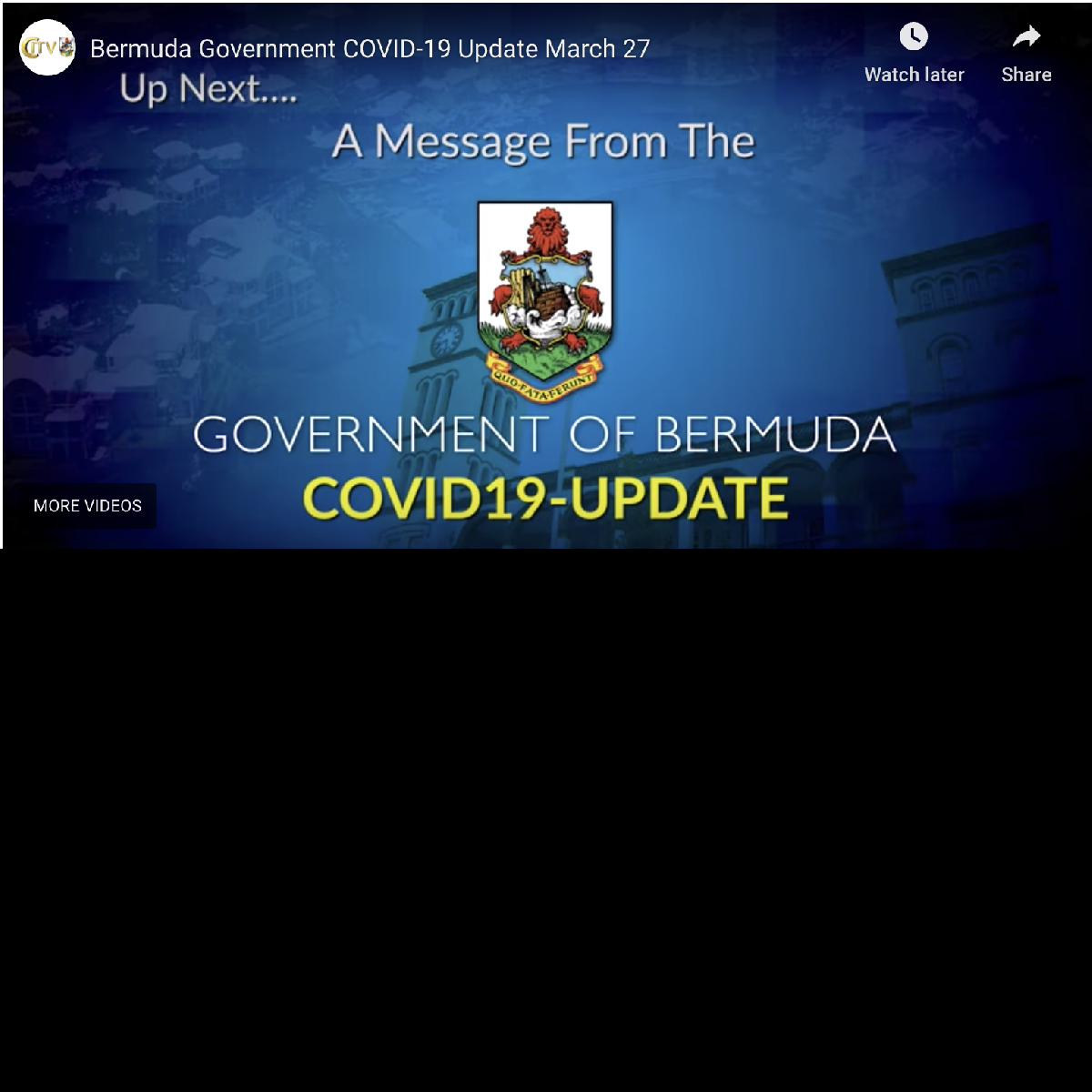 GOOD AFTERNOON.
This has been another incredibly busy day for the entire Government team engaged in this pandemic response for Bermuda. Let me begin this press briefing by thanking the people of Bermuda who have taken the time to send messages of support for the work that is being done by your government. These are challenging times and on behalf of my colleagues and myself I wish to truly thank you for your support.
I would also like to take this time to publicly recognise those who step up to the plate and are actually performing their duty as good corporate citizens. Earlier today, I received a letter from the Bermuda International Long Term Insurers and Reinsurer, BILTIR. The BILTIR Board expressed how extremely impressed they were with the leadership and compassion shown by the Bermuda Government during these trying times.
Additionally, BILTIR members support our actions and have been complying with the spirit and letter of Government recommendations and requirements of having their employees work from home. They also indicated, in the letter which was shared with Cabinet that they have made a donation to ongoing efforts to support those in our community who have been negatively affected by this pandemic. I would like to start by thanking BILTIR and the other corporate citizens who are also doing their part. My hope is that all businesses will follow suit.
Health Report
Today the Government of Bermuda received 4 more testing results. Out of the 4 new results, there are 2 additional positive results to be reported today. Contact tracing has just commenced, but here is what we know at this time.
CASE 16 is an imported case; the passenger arrived on Delta Flight DL656 from Atlanta on 15 March 2020. All persons on that flight should continue to monitor their symptoms. Their self-monitoring period ends on Sunday the 29th of March. If you become symptomatic, with a cough or a mild fever, you should contact your health-care provider and inform them that you were on a flight with a confirmed case. Case 17 is currently under investigation and we will provide a further update as quickly as possible.
Port Health Monitoring
Number
Self-quarantine with active monitoring
30
Self-quarantine with public health supervision
1481
Self-monitoring with public health supervision
896
COVID-19 Testing
Total
158
Results Pending
35
Results Negative
106
Results Positive
17

(11 imported, 4 close contact, 2 under investigation)
Today, in response to the increase in locally transmitted cases of COVID-19, the Ministry of Health has updated its recommendations regarding social distancing from 3 feet (1 metre) to 6 feet (2 metres) between individuals. The Ministry monitors international guidelines on a daily basis which it reviews alongside the local situation here in Bermuda to ensure residents are given the most appropriate guidance.
On the testing front, I am pleased to report that today the Minster of Health has confirmed that an additional 400 testing kits will be arriving Island on Tuesday. Additionally, I am pleased announce that we are also working with Bermudian geneticist Dr. Carika Weldon on expanding our testing capacity. Her considerable experience and reach into the very areas of research that will benefit us at this time is expected to produce the assistance we need to increase our understanding during this pandemic.
Cabinet Updates
As I indicated yesterday, I chaired a meeting of the Cabinet earlier today and I can advise that the following additional measures have been approved:
Regulations will be enacted under the Occupational Safety & Health Act 1982 to require businesses to have their employees work from home except in certain circumstances, and will be made to take effect from next Tuesday.
Bermuda's financial services sector will be designated as an essential critical infrastructure;
The Public Health closure Order made by the Minister of Health will remain in place.
Additionally, I have invited His Excellency the Governor to exercise his authority under the Summary Offences Act 1926 to impose a curfew, with exceptions for emergency and uniformed services on duty, between the hours of 8pm and 6am with effect from Sunday, 29th March.
Under the law, those matters can be done three days at a time, and we will review those matters every three days as the situation requires.
These measures are designed to reduce the movement of our people around the Island so that we, as a community, have the best possible opportunity to reduce the risk of community transmission of this virus. I know these changes will be an adjustment to how we live and work but we only need to look across the water to see how important it is that we act, and act now to save lives in this country.
All of this is following the imposition of a stricter regime of enforced social distancing on 23rd March 2020. In the intervening days we have seen:
additional confirmed positive results for persons with Covid19;
a failure on the part of some members of the community to observe the mandated regime inclusive of those under quarantine, and
the growing need to mitigate against community transmission of the virus
It is important to note that:
During the curfew hours there will be no access to Government offices while working remotely continues;
During non-curfew hours people are urged to stay off the roads and at home, save for collection of food supplies and/or medication or in the event of a healthcare emergency;
All rest home visits suspended except as approved by the respective homes and all hospital visits suspended except as approved by the BHB
Essential services will operate with skeleton crews for continuity of service
Food suppliers and grocery stores should adjust their operating hours to comply with the curfew and permit their staff to make it home in good time;
I will now share some outcomes from today's Emergency Measures Organisation meeting.
Immigration
Out of an abundance of caution for the health and safety of all officers, staff of the Department of Immigration, remain out of the Hamilton office. A plan has been prepared for the processing of applications once the Government Offices officially re-open. At this time, no applications are being processed or received.
Visitor's Extensions
Visitors who require an extension of stay in Bermuda will not be penalized for overstaying. Once the Department officially re-opens, further instructions for requesting an extension of stay will be provided to all affected persons.
Additional information on work permits, passports, and all other applications, during this period can be found on the COVID-19 page on the Government portal – coronavirus.gov.bm.
Employers and work permit holders are reminded that work permit holders cannot work without a work permit, or perform duties outside the scope of their work permit, unless the Minister responsible for Immigration grants approval.
Garbage Collection
After a few challenges earlier in the week with trash collection, the Ministry can report that with the assistance of a number of private trucking firms along with the Corporations of Hamilton and St. George, the normal collection schedule from Tuesday to Friday of this week was closely followed.
As there weren't as many vehicles to cover the zones as normal, there were a few areas that were missed.  However, once calls were received notifying the Ministry of these missed locations, vehicles were sent back specifically to attend to those areas.
The Ministry of Public Works would like to thank the public for their patience this week and advise the normal collection schedule is expected to resume on Monday March 30th.  The Ministry would encourage residents to place their garbage out on their assigned day only and NOT before.
The Hamilton Dock is operating as normal
Cargo Operations from this week are as follows;
419 containers were unloaded from this weeks' cargo ships. There are 391 containers left on the dock for retailer and wholesaler businesses. Shipping lines report normal operations at east coast ports of call.
The Airport
As of March 30th, cargo jet arrivals will be three days per week as opposed to five days per week. However, the DHL has provided 2 planes which means we will still have 5 day per week air cargo service.
Temporary KEMH Bus Service
In support of the Bermuda Hospitals Board healthcare workers, effective Sunday 29 March 2020, the Department of Public Transportation will provide a daily bus service for employees commuting to and from the King Edward Memorial Hospital. This temporary service will support five shifts throughout the day.
The initial schedule will service routes 1, 3, 6, 7, 8 & 11. The schedule is being finalized today and will be published thereafter. This service will be limited to employees displaying BHB ID only and Royal Bermuda Regiment soldiers will support with validating passengers, social distancing and onboard hygiene. This service will operate until the public bus service resumes its normal operations.
Unemployment Assistance
As of noon today 1,000 applications have been made. In addition, we have received 96 hard copy applications.
The team at the Department of Workforce Development is reviewing the applications received and will process approved applications for payment next week
Community Support
Food distribution points over and above what is currently provided for the community outreach programs are being finalized.
In response to the COVID-19 crisis, a group of Third Sector stakeholders are working with the Ministry of Public Works, to galvanise and coordinate resources to meet those most in need. The group have identified critical non-profits and organisations providing community support with shelter, food, and other essential resources, such as mental health counselling.
Through the support of the Bermuda Health Council, who designed an on-line survey, they will be capturing specific critical needs. Having determined the needs, the search is now on to assemble the resources to meet those needs. I am gratified by the community partners that have already stated that they will assist and step. I want to remind persons that if you want to volunteer your services, you are welcome to call the COVID-19 Hotline (444.2498 – every day between 9am and 9pm). Also, if you are in need and finding yourself have problems coping with this particular situation, you're also welcome to call that number.
You can get further details on this initiative on coronavirus.gov.bm.
In addition, the Bermuda Community Foundation has set up an emergency fund to assist those persons need. Monetary donations can be made on the following web-site – www.bcf.bm.
I want to make reference to something that happened earlier today. We had an unfortunate incident where persons decided to send around voice note and voice messages which were being forwarded and contributed to unnecessary panic in our community.
I am going to remind everyone that if it is something that is official, coming out of the Government of Bermuda, the first place that you will find out about it is not going to be on WhatsApp saying that 'they don't know if this is true'. It will be announced from this podium, or by a press release or in another way from the Government.
I urge persons, whether they be persons inside the community and/or our seniors, to not forward these messages as these messages could be intentionally done to try to provoke panic or to put persons is a bad situation, such as a large amount of seniors who are not able to keep social distancing protocols standing outside for long periods of time for no reason what so ever. The Government of Bermuda is not going to take actions which are going to cause members of our community to starve. We are not going to shut down anything without notice or at least letting people know, giving adequate time to prepare. That is what we have done thus far and that is what we will continue to do. So the most important thing, during this situation, is to make sure to remain calm and to listen to the advice which is coming from the Government of Bermuda.
We must have unity
Bermuda, these are difficult times. Our community is anxious; people are concerned, our resources are being challenged like never before, and what lies ahead is uncertain. As I have said repeatedly, my guiding theme is unity during this crisis. Everyone doing their part, helping to make a difference in the best interest of everyone in Bermuda.
The circumstances that we find ourselves in are less than ideal, especially for those of us who must continue to go to work daily. I am encouraged and grateful for our frontline heroes who provide critical services to people who need them. I am also thankful to those who are not on the frontline but have a part to play during this crises, and are helping to make a difference.
Regarding the issue of essential services and other critical government services that are currently needed, many public officers are providing services that are important to our community and necessary during this particularly challenging time. There are areas required to maintain administrative functions and operations that aren't necessarily essential services but are critical to the functioning of the Government.
Whether an essential or critical Government service, it is vital, in the best interest of our country, that we all recognise the role we play to help during this crisis. And to be clear, when I encouraged employees to stay at home if you do not have to be at work, I was not referring to those public officers who are required to provide critical Government services. As public officers, we must take our responsibilities seriously, and remain united as we put the needs of people who need us ahead of our own.
Conclusion
In the 32 months that I have been privileged to hold this office, I have seen how the best of Bermuda rises to the challenges that may come. We have faced economic threats and natural disaster and now we have a global pandemic at our doorstep. The formula for emerging better and stronger on the other side of each of these challenges is the same: unity. We each have a part to play and there is no room for thinking "this isn't my problem". It is; it is for all of us to do our part to prevent this global event from overrunning our healthcare system and so fundamentally impacting our society that what we see on the Internet becomes our reality.
This is the beginning of the weekend, when we ordinarily take a break from the work week and spend time with our families. We cook and laugh together; we plan for the week to come and in this spring weather we get to some chores around the house that the cold winter made us put off. This weekend should be no different, because all those things can be done right at home and will allow us to reconnect with each other and those we hold dear.
For some people this is the time for communal worship. Whatever your spiritual beliefs or method of worship, do this too in your own homes. Pastors across Bermuda have found ways to preserve the spiritual connection with their congregations and this is to be commended. Give thanks at home; be prayerful at home, and connect to your God from home.
As you do so, and even if you don't, spare a thought for the men and women in healthcare and our unformed services who cannot enjoy the safety of home at this time but must leave home to serve us and keep us safe. I wish to close by thanking them for all that they have done and continue to do in what is doubly trying for them and their families.
Thank you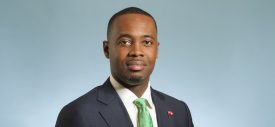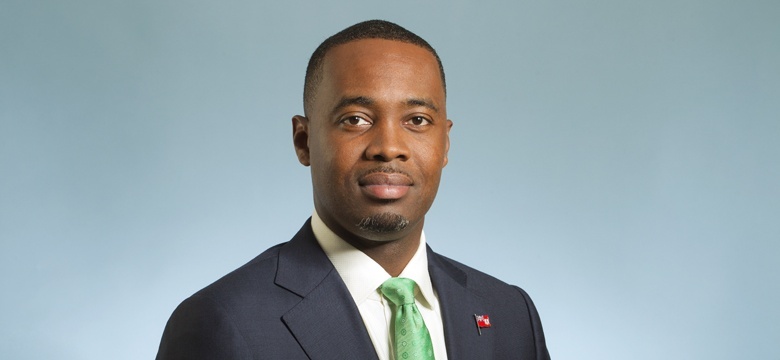 25 March COVID-19 Update from Premier David Burt
Good afternoon.
I want to start this evening with a thank you.
There are many people who are working around the clock to help put processes in place that make a difference to the lives of Bermudians during this unprecedented global pandemic. We have come together and we are all working together. Bermuda, with the rest of the world, is facing a new reality. We are operating together like never before.
Our only references are hurricanes when most of the time, we know they are approaching and when they will hit. We check on family members, neighbours and friends to make sure we all have the necessities in place. When the storm passes, we get up, dust off and move forward together.
COVID-19 is like nothing any of us have seen in our lifetime. The work and preparations we are putting in place will carry us forward for weeks or even months. I honestly can't say when this COVID-19 era will be over. What I can say, is that we all must do our part. If we listen to the health guidance that has been given, practice social distancing, and if we wash your hands, ad stay at home, we can flatten the curve and make sure our health services and our hospital is not overwhelmed.
We each have a part to play and I truly appreciate all the effort by everyone who is helping to make a difference.
Update from Health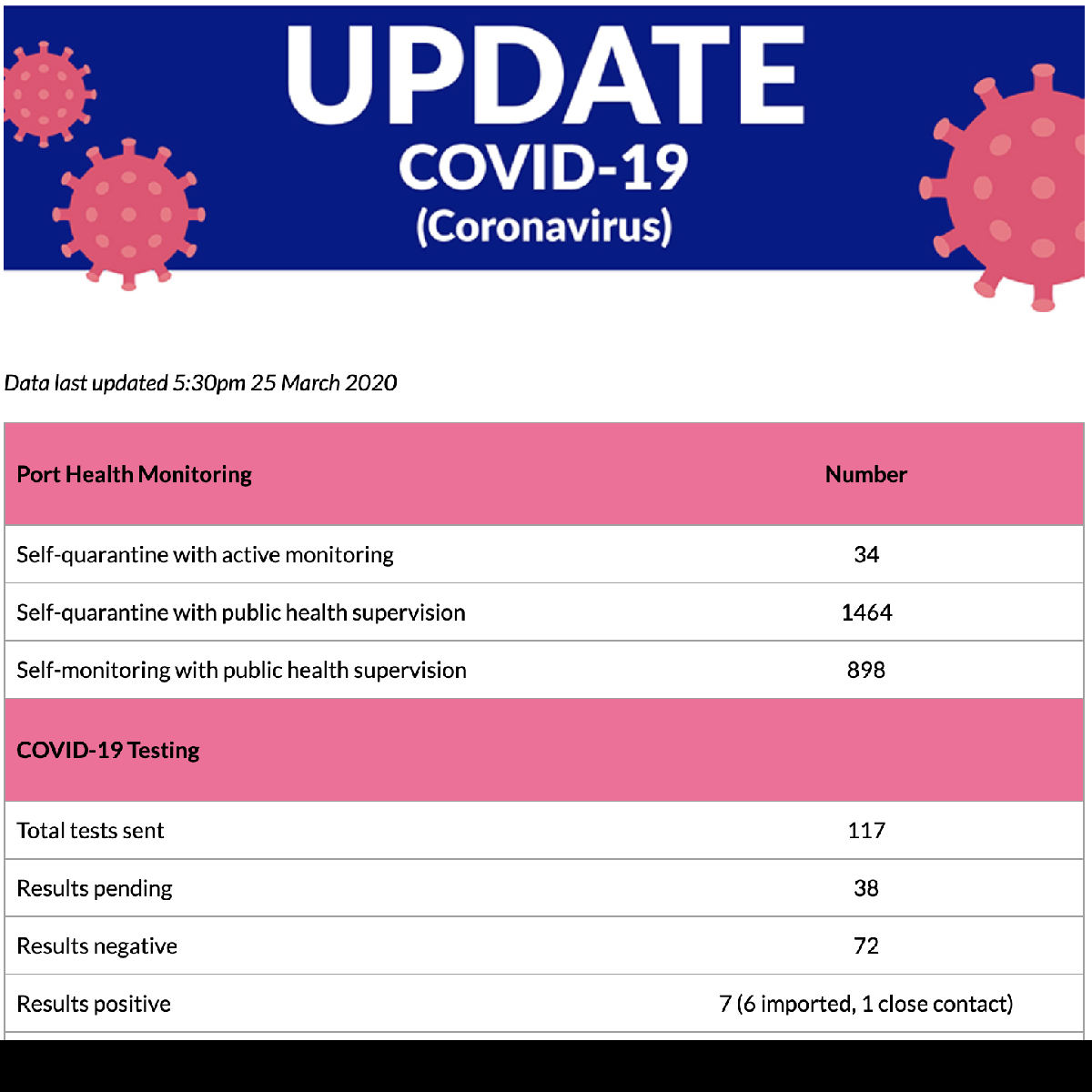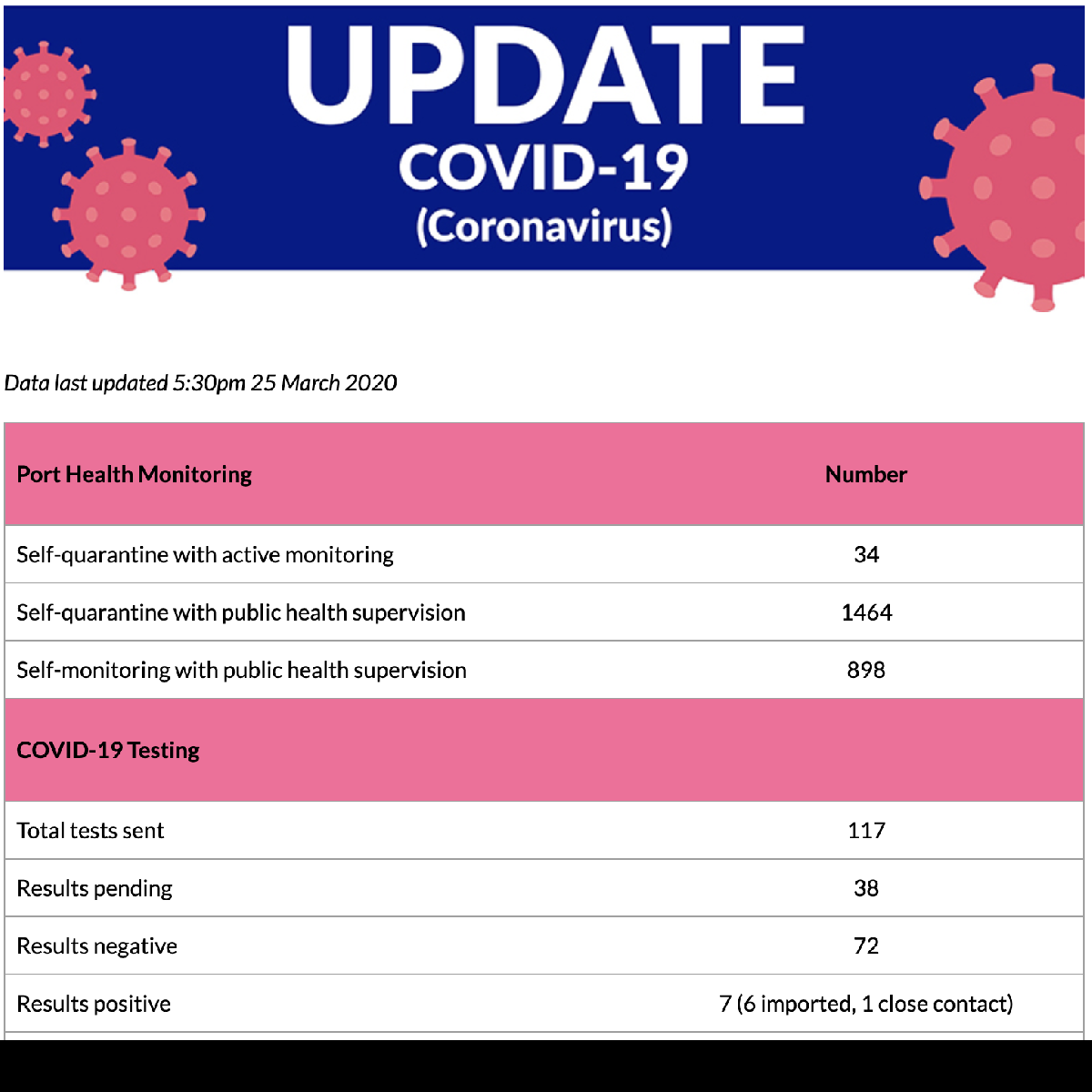 There are additional testing results today. Since the last time I was at this podium, two days ago, there have been 30 addition tests results have been received.  Out of those 30, there was only one positive result person tested positive for COVID-19 and 29 results received were negative. Out of the 51 tests conducted locally only one person thus far has tested positive for COVID-19.
The one additional positive results is an imported case. The person travelled to Bermuda on March 11 on the British Airways flight 2233. For those of you who were on the March 11 flight your self-monitoring period ends today. If you have not been unwell during this period, there is nothing else for you to do. If you have respiratory symptoms, such as a cough, a mild fever, please contact your doctor. Explain that you were on the March 11 flight and you want medical guidance. Do not go to your doctor's office or the hospital. Please call ahead.
It is important that COVID-19 testing is timely, accurate and prioritized. The decision to test is based on both a clinical assessment by a physician and an assessment of the likelihood of infection with COVID-19.
The test is most accurate for persons who are symptomatic. As such, the immediate priority is for persons with symptoms and a relevant travel history or persons with symptoms who are close contacts of a confirmed case. Additional priority are hospitalized patients with respiratory symptoms and symptomatic health care workers. All symptomatic persons should immediately self-isolate and should contact their physician for an assessment to determine if COVID-19 testing should be done.
It is important to remember, that is still flu season and there are other conditions with similar symptoms of fever and/or cough.  Our aim is to test those most at risk and obtain accurate results. Testing of asymptomatic persons could result in false negatives due to premature testing. In other words testing a person without symptoms and getting a negative results does not rule out the possibility that they have COVID-19 and will become ill in the next few days; thus it could lead to a false sense of security.
Contact tracing for COVID-19 aims to identify the persons who have had different levels of contact with each person diagnosed with COVID-19. Initial focus is on close contacts. Close contacts are those that have had face-to-face contact within one metre for more than 15 minutes or direct physical contact with the confirmed case.
Casual contacts, any contacts that have not had close contact, are also identified. Upon interviewing the person diagnosed with COVID-19, contacts are then advised based on their level of contact and whether or not they are experiencing any symptoms. All contacts should monitor their health and may be required to self-quarantine.
It is absolutely vital for persons to comply with public health measures and to practice social distancing to prevent any possible community spread.
We must recognize there is a global shortage of masks, gloves and other personal protective equipment that is needed to keep our healthcare professionals safe and healthy. You do not need a surgical face mask if you are healthy, you only need to wear a mask if you are taking care of a person with suspected COVID-19 infection.
You may wear a mask if you are coughing or sneezing.
Masks are effective only when used in combination with frequent hand-cleaning with alcohol-based hand rub or soap and water.
If you wear a mask, then you must know how to use it and dispose of it properly.
If you are isolated and caring for someone at home with mild confirmed or probable COVID-19 then seek your doctor's advice for wearing Personal Protective Equipment.
Third Sector Work
Under the direction of the Minister of Public Works the government is working with third sector organizations to provide support to Bermuda's most vulnerable.
Many volunteer organizations have long standing community outreach programs aimed at helping different vulnerable segments of Bermuda.
These organizations rely monetary donations, the time of volunteer and in-kind donations to provide these much needed services, which include:
Preparing meals:
Providing housing and shelter for the homeless;
Counselling, providing accommodation and places of safety victims of physical abuse and sexual assaults;
Counselling for mental health;
Drug use addiction services; and
Distribution of medicine.
With the onset of this global pandemic, all of these existing community outreach programs have been impacted. Our first step was to identify the impact and determine what is required to maintain the level of community outreach that has come to be expected from already vulnerable persons.
To complete this a small, knowledgeable group of volunteers are coordinating with all of the volunteer agencies and religious organizations on the island.
At present we know that the following is being provided to the various vulnerable groups:
3,320 prepared meals being delivered each week by 10 different community organizations
44 persons being housed each night by 2 organizations:
665 physical and mental health counselling sessions per month by 7 organizations
Two organizations provide drug use and addiction counselling services
One organization providing safety advice to victims of domestic violence and sexual abuse
Five organizations distributing medicine to 1,175 people.
Once these community outreach programs have been stabilized, the next step is to understand what it will take to amplify these services by each of the voluntary organization.
The Ministry of Public Works will join this effort by providing personnel and transport resources to deliver these services in an efficient, timely and safe manner.
I would like to recognize the work of all of our community organisations and I would like to recognize Ms. Myra Virgil who is here from the Bermuda Community Foundation who have been instrumental in assisting with these particular efforts. Thank you.
EMO and National Security
As I have said and will continue to say. The self-quarantine measures that have been put in place are to protect everyone in Bermuda. Therefore, if you have been told to self-quarantine, you must do it.
The newly implemented Community Advisory Points resulted in delays yesterday. But as I indicated, we believe that the situation can be greatly reduced if people who have no real reason to be on the roads would simply remain at home.
The Royal Bermuda Regiment and the Bermuda Police Service will continue to carry out checks at the Community Advisory Points. We believe that these checks are having the desired effect, in keeping people at home.
Increasing Communications
The Department of Communications continues to look for ways to get information about COVID-19 to the public.
Starting today for two hours each day 12pm – 1pm and 5pm – 6pm – Monday to Friday, there will be live content on the Emergency Broadcast station – 100.1.
The Government television station CITV currently covers all press conferences live and provides COVID-19 updates six times a day for one hour. All government press conferences are broadcast on the various cable providers'
local channels. You can also watch the press conferences live on CITV, Facebook, YouTube, and gov.bm. The Communications team is working to make sure every demographic in Bermuda has access to the information provided by Government.
Before I close to take your questions. Yesterday I had mentioned the issue of employers that are requiring their staff to work at their offices when they have the capabilities to work from home. I advised that I would be asking the Attorney-General to come up with additional regulations which will compel employers to allow their employees to work from home if there is no reason for them to be in their offices.
Those regulations have not yet been completed so I will be giving a further update on those particular matters tomorrow. However, I will urge all employers, before the Government takes the heavy handed approach, if your staff can work from home, let them work from home. This is not a time to joke, this is not a time to play. We have seen many of our fellow overseas territories have had to enact stricter controls due to the fact that their corporate communities were not cooperating.
Before this press conference, I spoke to the Premier of the Cayman Islands and also the Premier of the Turks and Caicos Island who indicated that because their corporate partners were not acting in the way that they should they have had to take stricter measures.
I sincerely do not expect or desire to take those stricter measures here, but if we do not have the cooperation of all of those persons in Bermuda then we will have an issue. The International Business sector has certainly taken the lead and I will expect the local business sector to follow. So for those of you employers who are requiring your staff, who are non-essential, to come into the offices, I strongly suggest that you send communications to them today to ensure that they are able to work from home.
We all must do our part and the Government does not want to do anything that it does not have to do but we will take action to make sure that we can contain the spread of this virus so that it does not overwhelm our population as it has many countries around the world.
Bermuda Grocery Stores Respond to COVID-19
Due to the Covid-19 pandemic, grocery stores have reduced their operating hours at their locations.
Please note this information is subject to change as per each stores requirements.