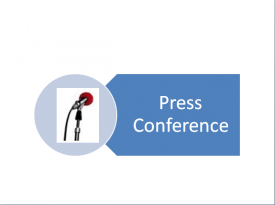 Premier Burt COVID-19 Press Conference Remarks
Tuesday, October 27th, 2020
Good afternoon Bermuda, and welcome to members of the media who have joined us.
Today, I am joined today by the Minister of Health, the Hon. Kim Wilson, who will be providing an update to the public on the latest regarding the coronavirus and other matters within the Ministry of Health. Following that I will give an update on matters related to the violence that took place over the weekend in our community, I will touch on education and the technology that will be used to help to reduce the incidence of COVID in our community.
First, there will be the Minister of Health.
Good Afternoon,
Yesterday, there were 764 test results received by the Ministry of Health, and one was positive for COVID-19. The most recent case is classified as imported having arrived on BA 2233 from London on 22nd October 2020. The case, a resident, was asymptomatic and received a positive test result on their Day 4 test. Case isolation and contact tracing has begun.
Bermuda now has 194 total confirmed positive cases. Their status is as follows:
there are 10 active cases, who are
all under public health monitoring, and
none are hospitalized or in critical care;
a total of 175 have recovered, and
the total deceased remains 9.
The average age of all of our confirmed positive cases is 55 and the age range of all of our positive cases is from 7 to 101 years.
Overall, 49% of cases were Black, 43% White and 8% other/unknown.
The source of all local cases is as follows:
83 are Imported
90 are Local transmission, with known contact
21 are Local transmission with an unknown contact, and
none are under investigation
Bermuda's country status is "Sporadic Cases". The seven-day average of our real time reproduction number is less than 1.
I would like to encourage returning travelers to take particular care and follow enhanced precautions during the time between having their pre-departure test and boarding their flight back to Bermuda. Consider everyone you come into contact with a potential carrier of COVID-19. Wear your mask. Be extra vigilant in avoiding those who seem unwell. Keep at least a six foot distance between yourself and others. Wash your hands often. Carry a travel-sized bottle of hand sanitizer and use it frequently. Avoid crowds and any situations where you are unmasked with others in a poorly-ventilated space.
As you will have all hopefully heard by now, the CDC has reclassified Bermuda from Travel Health Notice Level 2 to Travel Health Notice Level 0. Level 0 means a 'Travel Health Notice' does not apply or, in other words, that Bermuda's rating has been revised to the lowest level possible.
This extremely welcome change comes as a result of negotiations led by the Ministry of Health with the assistance of the Caribbean Public Health Agency (CARPHA) and Government House; and is a testament to Bermuda's strict testing regime and public health protocols.
Our team has been working hard to keep the island safe from COVID-19 and our efforts continue to be recognized internationally. This change in our status with the United States CDC, will hopefully encourage more visitors to come to our shores and continue showcasing our strong and resilient island home.
Previously, Bermuda was listed at an Alert Level 2, and the CDC recommended people at an increased risk of severe illness from COVID-19 avoid nonessential travel to the island, and practice enhanced precautions.
More recently, the Governor of New York, Andrew Cuomo, required a 14 day self-quarantine when travellers return to the state of New York from any level 2 country.This led to difficulties for persons hoping to visit Bermuda and if not rectified could have put flight capacity to the island at risk.
An investigation by the Ministry determined that countries rated Level 0 or 1 were exempt from the quarantine requirement of New York State.
Again, I want to congratulate all involved who worked with the CDC via CARPHA and other channels to secure Bermuda's reclassification.
One topic which I now want to touch on briefly is workplace guidance in a COVID-19 world – specifically offices. I have heard several questions raised recently about mask-wearing, meetings, physical distancing requirements and remote working.
There is an abundance of workplace-specific guidance on the Government website coronavirus.gov.bm but I will provide you with a few key points now as it relates to office environments:
Employees should work remotely if possible;
Consider using team 'bubbles' for office staff. (I.e. one week half of the staff are in the office; the next week the other half are in);
Encourage employees to stay home if unwell;
Encourage employees to wash hands or use hand sanitizer often;
Employees should work six feet from others or three feet if wearing masks;
Staff should hold virtual meetings when possible. Where remote meetings are not possible, staff must be six feet from others and no more than 10 persons in a meeting;
Employers should review options for increasing ventilation – consider air purifiers, for example;
Employers should also review how persons enter and leave the work space. How can you reduce the overlap of employees and increase disinfection?
Where located in a multi-office building, identify designated entry and exit points to minimize worker contact while moving through the worksite;
Employees should wear a mask whenever moving around the office;
And, finally, consult the Return to Work Recommendations for Businesses at coronavirus.gov.bm. There is special guidance for returning to work after travel.
As a reminder, the remaining October Flu Express location is the Clock Tower, Dockyard on Wednesday 28th October from 10am until 2pm.
During the month of November the flu vaccine will be available at the Hamilton Health Centre in an outdoor setting using a pop up tent from 2pm until 4pm on Tuesdays, Wednesdays and Thursdays.
The flu vaccine is a safe and highly effective method of preventing most cases of flu.
Before I conclude my remarks tonight, I would like to remind people not to go to the hospital or health centres if they are self-isolating, quarantining or symptomatic without first calling ahead.
Stay safe, Bermuda, and, remember, I wear a mask to protect you; you wear a mask to protect me.
Thank you Minister and I would like to publicly thank your team at the Ministry of Health for working to revise our rating in the United States by the CDC. As the Minister responsible for tourism, it is certainly welcome news and just like you I'm grateful for all the agencies who assisted us in that regard, from Government House to the US Consul General, to CARPHA and all the persons who have gotten us to a place where we are recognized for being incredibly low risk.
As we transition to what I will speak about today, I just want to touch on the fact that many stories of countries who had COVID under control, no longer have this virus under control. There are many countries who bragged they are COVID-free and are now dealing with community transmission of this virus.
We do not want this to be us. I know I sound like a broken record, every Tuesday, all the social media posts and everything else. The fact is that though pandemic fatigue is real, pandemic fatigue is precisely the thing that will lead us to a place where we can see our economy being damaged again because of restrictions which may be necessary to protect life inside of this country.
Bermuda is another world but Bermuda is not immune. This can happen to us if we are not careful. We do have an incredible testing regime. We are able to host events in Bermuda. We do have the capacity to do things that other countries do not do. All of this could fall aside if just a few people act reckless. Persons do not obey quarantine regulations, persons find themselves slipping up and we can have one to two to four to 16 and so on and so forth. That is not where we want to go. So it is vital that we continue to follow the public health guidelines. By way of example, the Ministry of Health and the Ministry of National Security have worked with Bermuda Football Association so that we can have up to 800 spectators at tomorrow night's football game.
However, there are specific requirements there. Those requirements are social distancing and mask wearing to make sure we can protect all persons. I want people to remember, these are not rules and regulations that are put in place because we feel like putting them in. They are not rules and regulations put in place because we like walking around a football game and wearing a mask. They are rules and regulations that are put there to ensure that we can have football games in front of 800 spectators and that we can carry on our lives in a different and better place than many places in the world. So that is what we would like to do and I must leave that with members of the public that it is vitally important that you maintain the public health restrictions, follow the public health guidelines and do the very simple thing that the Minister of Health will continue to remind all persons to do.
I would like to offer condolences to the family who lost their loved one over the weekend, and must now bury a father, a son, a brother,  uncle, cousin or friend who is the latest victim to lose his life to violence. As a country we struggle to comprehend the loss of another Bermudian life, while at the same time concerned about two others who find themselves recovering from the injuries sustained on Friday night from a gun incident.
To provide support to those who live closest to where these violent incidents took place and to help family and friends come to terms with the loss of a loved one, the Gang Violence Reduction Team along with the Community Support Team, worked all weekend in Pembroke and Sandys to speak to those who were directly impacted, and to help to restore the sense of community that binds us together.
The Government is committed to continue its work to ensure that education, employment, community bonds, and a good quality of life helps young men see a future. A future where fathers don't become fatalities and sons don't become statistics. The pandemic will not cease this work, as it is necessary to address the root causes of which the violence is just a symptom.
Economic inequality, inequality of opportunity are the root causes of the violence which is mostly confined to one segment of Bermuda. The Black community. Though enforcement is not a matter for the elected government, that is the responsibility of the United Kingdom government represented here by the Governor.
Tomorrow there will be a meeting of the Governor's Council to discuss matters related to the police and the ministers present will make sure that we signify the views and thoughts we have to the need to have effective enforcement not only working with the police but also with the judiciary to ensure when the police do their work, the judiciary holds up their end of the bargain as well.
I will spend a few minutes talking about education and the reform process which has started.
In 2017, the Government made a commitment to transform our public education system. This commitment, wasn't ours alone, but reflected aspirations of our community.  We know that we have good schools and many great educators, but what we do not yet have is a universally excellent education system that meets the needs of all students and provides an education which is required for the future.
Our promise – the promise that our community asked for was to do better for young people and their families.  This means moving away from what we know is a traditional education that in too many ways, resembles what education may have looked like decades ago.  While it has worked for some, it has not worked for all, as many parents and alumni can tell you.
To that end, in March 2020 the Ministry of Education contracted with Innovation Unit, following an RFP process who have extensive experience in the methodology of school system transformation to help carry out the transformative work needed for the execution of the Government's desired school reform.
It is important to note, as there have been a few people who have contacted me asking why we have contracted with an external body that has experience in this area to help design Bermuda's school system. That is not the case.
Bermudians are designing our future school system. But what is necessary in an environment where you are dealing with change and complex change is that you need people who are experienced in change management which is an actual discipline. And that is the reason why Innovation Unit has been brought on board.
The work which is being put together regarding following the Government's view on school reform has been led and driven by the Board of Education, consisting of person who are affiliated with the school system, teachers, principals, former teachers, parents, many different working groups that have come together to make sure the school reform that we are engaged in, is something that encompasses a broad cross section of persons. It is not something that is going to come from overseas. It is something that is going to be born right here in Bermuda.
As we are all currently experiencing so acutely, the world is certainly in flux.  We must not only respond to change, we must create change for Bermuda.  We can and we will develop the kind of public school education system that the community demanded through that significant community engagement and public consultation.
Innovation Unit along with the Ministry's Governance Team comprising our local technical officers, they have implemented a series of training sessions.
I was here two weeks ago and I asked those people to go on the website and apply to be a part of the school design teams and many of you answered the call and did go online and sign up to be a part of those teams. They held training all last week and I visited the training session held on Saturday morning and was very pleased to see the wide cross section of participants who are willingly sacrificing their time to become the change agents needed for the transformation of our public school system. They are the first of many who will be equipped with the additional tools and skills in this change management process to reform public education and to keep the pledge that was endorsed by the voters for a second time, to phase out middle schools while introducing schools at the secondary level.
The Minister of Education, the Hon. Diallo Rabain, will host a press conference tomorrow at 1pm to provide the details on the work of the Innovation Unit and what parents, educators and the public can expect in the coming weeks. The press conference can be seen on Government's Facebook page and will be replayed on CITV.
Switching to Tourism. Last week I announced the appointment of MP Wayne Caines as Chairman of the Bermuda Tourism Authority board of directors. I was grateful that MP Caines accepted my invitation. He has proven leadership in the private and public sectors and has extensive board experience which I know will serve him well as he chairs that very important board.
Mr. Caines, with his talent and knowledge will bring a dynamic approach which is necessary as the board must guide the Bermuda Tourism Authority to capitalize on this critical period in our country's history, while they also look to fill key vacancies in the Bermuda Tourism Authority.
Additionally, Mr. Kim Swan also accepted my invitation to join the Bermuda Tourism Authority Board of Directors. Surely there can be no greater on-island ambassador for Bermudian golfers and the impact of Sports Tourism than MP Kim Swan. Anyone who has a conversation with MP Swan will know that he promotes and recounts Bermuda's history in an oral tradition.
While on the subject of Tourism, Bermudians will have heard that the Bermuda Tourism Authority and OpenClear (a New York-based COVID-19 screening entity) announced a collaboration that offers tourists travelling to Bermuda access to an expedited screening service that follows Bermuda's health protocols. The service launched today, and appointments were made to take the test starting today.
This is just the latest service to balance the need to be open to the world, with our solemn obligation to keep Bermudians safe; and we are especially grateful to Delta Airlines who also assisted in promoting the service by listing the service on its website.
Once again, for persons who are traveling to Bermuda and for residents who may want to travel back to Bermuda to make sure they have a pretest they can avail themselves of the service at the Bermuda Tourism Authority offices.
As we work tirelessly to safely boost the economy and welcome more tourists and as that effort picks up steam, we must be vigilant and ensure that we remain on the frontlines of the battle against the spread of the coronavirus. To that end, and I've spoken about it before about the technology tools which will be needed as we move into a period when we are seeing more cases worldwide and sadly a few more imported cases here.
To that end, the Government has partnered with WeHealth, a body formed from the research efforts of University of Waterloo in Canada and Stanford University, who created Covid Watch, an app designed to track and trace COVID-19 exposures.
Government's Information and Digital Technology Department has been running internal pilot programmes to test the effectiveness of the WeHealth App. We are pleased with the early results. Bermuda has been fortunate to work with the developers to create WeHealth Bermuda, an app specifically designed for the island. We will be running public pilot programmes as early as next week, after both the Apple and Google App stores approve its release to their platforms.
Launching the app is one part of the solution, as it is only as effective as the users make it; it is the Government's hope that Bermudians will download use the app so its data is accurate and timely. Additional information will be provided in the coming weeks.
One of the things that is certainly a consideration is to possibly add qualifications for the attendance at large events, persons will be required to have this app on and activated, which will certainly help in contact tracing efforts for the government if in the case there is an outbreak.
As I said, pilots will launch next week, and in the coming weeks I'll be happy to update members of the public on what we are doing there. But it is certainly something the Department of Information and Digital Technology has been working on and we are pleased we are now at the point where Bermuda will be able to launch an app which is specifically, not one of the early rushed apps which did not necessarily work, but one that is specifically on the Google and Apple protocol which meets all privacy requirements which ensures that your data stays private but can ensure we can tackle any outbreak which may happen in Bermuda. It's just another example of the Government making sure that we are taking our time, working with the persons who have experience in this area, so we can deploy solutions that can certainly serve this country well and we continue to battle the coronavirus.
So with that is the conclusion of my remarks and I will take questions from the media.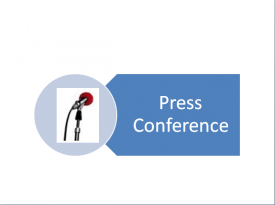 COVID-19 Press Conference
Wednesday, October 14th, 2020
Good Afternoon Bermuda, and welcome members of the media.
Today, I am joined today by the Minister of Health who will be providing an update to the public on the latest from her Ministry. Following that I will give an update on matters related to the Economy, Tourism, and Education.
Minister of Health Statement
Good Afternoon,
Today there were 551 test results received by the Ministry of Health, and one was positive for COVID-19. This most recent case is classified as imported having arrived on British Airways flight 2233 on 4 October 2020. Case isolation and contact tracing has begun.
Bermuda now has 185 total confirmed positive cases. Their status is as follows:
172 have recovered, and
there are 4 active cases, who are
all under public health monitoring;
none are hospitalized or in critical care, and
the total deceased remains at 9.
The average age of all of our confirmed positive cases is 56 and the age range of all of our positive cases is from 9 to 101 years.
Overall, 50% of cases were Black, 42% White and 8% other/unknown.
The source of all local cases is as follows:
74 are Imported
90 are Local transmission, with known contact
21 are Local transmission with an unknown contact, and
none are under investigation
Bermuda's country status remains "Sporadic Cases". The seven-day average of our real time reproduction number is less than 1.
Following a press release issued by the Ministry of Health last week, I would like to remind the public that, commencing tomorrow, the seasonal influenza (flu) vaccine will be available for priority groups through their doctor or the Flu Express at a cost of $15.00 per shot (for both adults and children). Persons over the age of 65 years will receive the seasonal flu vaccine free-of-charge.
The flu vaccine is a safe and highly effective method of preventing most cases of flu. Side effects are rare and usually mild.
The Department of Health's "Flu Express" will allow people to drive to a designated site and receive the flu vaccine while waiting in their car, without having to get out.   This will make it easier for some people to access the vaccine, reduce crowds and maintain physical distancing.
The October Flu Express days and locations are as follows:
Under the Rubber Tree on Middle Road, Warwick on Wednesday 14th October from 10am until 2pm.
In the Hamilton Health Centre's car park at 67 Victoria Street on Saturday 17th October from 10am until 2pm.
At Pennos Wharf, St. George's on Wednesday 21st October from 10am until 2pm.
And at Somerset Cricket Club Field on Wednesday 28th October from 10am until 2pm.
Priority persons who should attend the "Flu Express" are:
Healthcare workers, caregivers and essential service workers;
Persons aged 65 years and older;
Any person with chronic medical conditions who is at risk of complications from the flu, e.g. diabetics, asthmatics and those with heart disease;
And children.
Flu injections will only be offered at the "Flu Express" on the specified dates to individuals in good health without active infections.
You will not be given the shot if:
You have allergies to eggs, chicken products, or any component of the vaccine;
You have had a reaction to the flu shot before;
You have a fever or are unwell;
You have had a seizure within the year;
Or if you currently have COVID-19 or are being quarantined due to COVID-19.
Please dress comfortably to allow the nurse easy access to the injection site in the upper arm.
During the month of November the flu vaccine will be available at the Hamilton Health Centre in an outdoor setting using a pop up tent from 2pm until 4pm on Tuesdays, Wednesdays and Thursdays.
The general benefits of flu vaccination are:
Decreased chance of contracting influenza;
Decreased chance of contracting influenza in pregnancy and increased protection for newborn infants;
Increased protection against influenza during travel abroad;
Increased quality of life for our community, especially the seniors, infants and children and persons at risk of complications from the flu;
And decreased absenteeism from work or school due to influenza.
In protecting yourself against influenza, you are also protecting your family, your household, your workplace and ultimately your community.
Having an annual flu injection provides a high level of immunity to the anticipated circulating strains of flu virus. Individuals who have had flu before or been immunized previously may only have partial immunity to this season's flu.
The currently available flu vaccine has been designed to provide protection against the most likely circulating strains of influenza virus for the 2020/21 flu season. This vaccine contains four strains. It is an 'inactivated' vaccine.  It contains killed viruses and therefore cannot cause flu.
Influenza vaccine is recommended for all persons over the age of 6 months.  Children aged 6 months to 9 years require two shots, given 4 weeks apart if they are being vaccinated for the first time against influenza.
Individuals under their physician's care for chronic medical conditions and children under the age of three years are asked to obtain a prescription for their flu immunization from their private physician.
For the upcoming flu season, flu vaccination will be particularly important to reduce flu because it can help reduce the overall impact of respiratory illnesses on the population and thus lessen the resulting burden on the healthcare system during the COVID-19 pandemic.
Influenza and COVID-19 are both contagious respiratory illnesses, but they are caused by different viruses. COVID-19 is caused by infection with a new coronavirus (called SARS-CoV-2) and flu is caused by infection with influenza viruses. Because some of the symptoms of flu and COVID-19 are similar, it may be hard to tell the difference between them based on symptoms alone, and testing may be needed to help confirm a diagnosis. Flu and COVID-19 share many characteristics, but there are some key differences between the two. COVID-19 seems to spread more easily than flu and causes more serious illnesses in some people. It can also take longer before people show symptoms and people can be contagious for longer. Another important difference is there is a vaccine to protect against flu. There is currently no vaccine to prevent COVID-19.
It is essential to know that getting a flu vaccine will not protect against COVID-19. Also, it is possible have flu and COVID-19 at the same time.
The chance of contracting flu, COVID-19 and other upper respiratory infections can be reduced by frequent hand-washing, by 'covering' coughs and sneezes, disposing of soiled tissues, avoiding crowded places and maintaining physical distancing.
Stay safe, Bermuda, and, remember, I wear a mask to protect you; you wear a mask to protect me.
Thank you Minister. I would like to echo your sentiments on the importance of residents getting a flu shots to protect against this year's seasonal flu. This year it is vital that as many persons as possible avail themselves of the flu shot.
On the issue of letting our guard down – we have certainly seen a relaxation of attitudes towards the protections and actions which are necessary to keep us safe and most importantly to keep our economy healthy.
Bermudians do not need to be reminded, as we see it on the news every day, the increasing cases, the 2nd waves, the strict measures that impact the economy for countries in the Caribbean but also for countries in Europe. The virus is still a threat, and though you are as tired of hearing about it as I am talking about it, it doesn't mean that it's going away. We must continue to be vigilant.
Remember, in all likelihood this virus started from one person who was infected, and the entire world is now living through this pandemic. So it really only takes one person to start an outbreak here in Bermuda. That is why the Government will continue to press the message of enforcement, that is the reason why we will continue to remain vigilant, and that is why we will continue to encourage others in the community to remain vigilant, as the risks to our economy and our way of life is too great.
As I speak about the economy, I would like to share a story that those who follow US politics know well.
In 1992, former US President Bill Clinton was taking on incumbent president George HW Bush. Bill Clinton's strategist James Carville was trying to find a quick and effective way to explain to Clinton's team the messages that they needed to focus on and hammer home to the American People.
The message that resonated, and which caused Bill Clinton to win that election was: "It's The Economy, Stupid". In other words, no matter what else was going on, no matter what other grand plans they had, nothing else mattered as much as fixing the Economy. Now, nearly 30 years later, there cannot be a Government on the planet who does not have some concern about the performance of its economy and is telling themselves "it's the economy".
And as Bermuda earns most of its foreign exchange from providing services to others, either in International Business or Tourism, we are not immune to the global shocks that are reverberating around our world; more so given the fact that we have a significant tourism economy.
And so with the mantra: "It's the Economy" ringing in Cabinet's ears, we have set out to restore our Economy, and regain the enviable positions we had in 2019. I say enviable because there are some facts wish are important to share:
The last time GDP was higher than 2019 was in 2013.
There were more Bermudians working by December 2019 than at any time since 2014; and
More Tourists came to Bermuda in 2019 than at any time in the last 10 years.
I know there can be a lot of misinformation during election periods, but now that those times are behind us, I wanted to share that objective data that while previously reported, sometimes gets lost in the cut and thrust and the back and forth of politics.
However, with that said, October 2020 is not 2019, and while it may be good to look backwards our economy is certainly challenged today. The Government is working with employers and is receiving regular notifications of redundancies or restructuring which are necessary due to the business conditions caused by the pandemic.
We get the numbers, and we all hear them, but it is important for us to remember that each of those numbers represents a family, someone whose career may have been cut short, a provider for a senior or a young person who is now feeling very uncertain about the future.
I do not want anyone watching or listening to me now to think that the Government is blind or deaf to the challenges being faced by families and the incredible stress that the economic uncertainty causes.
I had a phone call from a constituent yesterday, who had been informed that the position at their job that they have been working at for a very long time, has been made redundant. They were seeking help and answers. That is why it formed a significant part of our Cabinet meeting today, the first Cabinet meeting of the new Government.
I would like to let members of the public know that next Monday, the Minister of Finance and the Minister of Labour will hold a joint press conference and will update the public on the work being done to support those that are being displaced from work and also to speak about the measures that are being put in place to jumpstart and to continue the work to stimulate our economy. It is important and that is the number one focus of the Government. That is why we have to focus on what is working and develop as much as we can with our tourism economy.
Last week I proudly highlighted three international sporting events that Bermuda will host just in October: Gold Cup Sailing, World Tens Rugby, and PGA Championship Golf.
If these events were happening in any given July, we would be proud and happy; the fact that we are hosting these events in October, during a pandemic, when getting flights here is not easy, is clear testament to the work of which we have done thus far.
Our tourism industry will be boosted not only by the participants who have flown in to compete, but since our protocols have allowed us to successfully manage COVID-19's impact, we were also able to promote Bermuda as a safe jurisdiction. Accordingly, in addition to hosting organisers and sponsors from three separate tournaments, we will also welcome the competitors' families, support teams, spectators, and fans.
At present the only airlines who have not resumed their flights to Bermuda since the pandemic are WestJet and United Airlines. The others are flying at reduced capacity partly due to COVID-19: i.e. Delta and JetBlue do not sell their middle seats; and partly due to customer demand: which is why we must constantly tell the world we are open for business.
Clearly there are also other challenges which the Government is working on, specifically the issue with Canada and the Canadian flights which were cut back because of the restrictions which were put in place for visitors to Canada, which is an issue that we continue to work on and additionally there is the other issue which has recently occurred with the New York quarantine and the State of New York. There is continued work and effort there and if we do not resolve that issue, it can lead to a continued reduction of flights, and what we want to do is our best to make sure that we avoid that.
The more people demanding to fly to Bermuda, the more flight capacity we will have, and that will cause us to continue to support our tourism industry during the winter.
As airlines struggle to restore their flights and to fly profitable routes, Bermuda's Hospitality Industry will gradually be greater served, and we are certainly seeing some level of improvement.
Further to those efforts to show and tell the people that Bermuda is still "Another World", I would like to provide an update on our 'Work from Bermuda' Initiative. I am pleased to report that since the Initiative was launched on 1st August, we have received 452 Applications. Of the 452 Applicants, 354 were approved and we look forward to a high percentage of them working and residing in Bermuda.
And in addition to hosting International Sporting Events, rising Tourist arrivals, Airlines increasing their capacity, and our Work from Bermuda Initiative, we cannot underestimate what the change from London Gatwick to London Heathrow will mean for our tourism industry next year.
Although the change does not start until next March, the buzz that it is already causing in the Business and Leisure Travel sectors makes us optimistic for the 2021 tourism season; publications as diverse as Forbes, Loop News in the Caribbean, and TripAdvisor carried the exciting news. Tourism and Hospitality's future is certainly better served, and Bermuda will always judge ourselves by how our competitors are doing and because of the excellent work of the Ministry of Health team and others, we are certainly in a better place.
I wish to very briefly share data about the other pillar of our economy, International Business. According to a recently released report from ABIR-The Association of Bermuda Insurers and Reinsurers, 2019 represented the highest number of Bermudians working in the Industry since 2016.
I understand that Education is about more than finding a good job, but in order to take advantage of opportunities that do pay high salaries, we must ensure our children are educated and prepared to be global citizens. It is because of our commitment to Bermuda's students that I cannot wait to see the work that the Ministry of Education is about to undertake.
Further to our intentions and efforts to overhaul the delivery of Public Education to Bermuda's Students – phasing out middle schools and introducing Signature schools at the Secondary Level, the Ministry reached out to educators and members of the community seeking participants to serve on 'School Redesign Teams'. These teams will participate in the design, prototype, and testing of the new technologies and practices that will empower students. Since the teams will be comprised of professional educators, community mentors, parents, employers, and others, the process will ensure that the education system that we are consulting on, produces well-rounded graduates who can confidently pursue whichever path they choose: trades, tertiary education, or entrepreneurship.
Accordingly, I recommend that parents and others sign up to be a part of this process for change and if you wish to join the transition which is taking part inside of education in Bermuda, I urge you to visit the website, learningfirstbda.com. On that website you will be able to sign up, register your interest, submit an expression of interest form to participate on the school redesign teams and you'll be able to get information on the exciting work that is taking place in regards to the redesign of our public education system.
As the Minister of Education said during the election campaign, it is our expectation to work to introduce the first signature schools during the next school year. But, we want to ensure that the community is going along with us on the journey and is buying in. So please visit learningfirstbda.com so that you can join in with this effort.
So as I close, it is no question that during this fall we are in the midst of a very turbulent period, which is towards the end of a very turbulent year. And, just as we have worked together as a country to get through the challenges of which we face so far in 2020 that will be ever more important over the next few months.
It is without question going to get bumpy, and as I have acknowledged previously, there are going to be fears and doubts, but as we live on this island together, let us be in no doubt whatsoever that working together we will be able to overcome these challenges. The government is laser focused on the work which is necessary to improve the economy and we will stop at nothing to make sure that what we do is get our people back to work so that we can have a standard of living after this pandemic that actually makes sure that the people of this country can afford to live here, and continue to live here in comfort.
Thank you.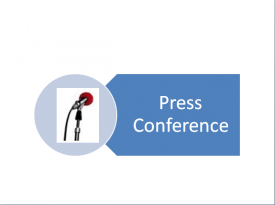 COVID-19 update – 6 October
Good afternoon Bermuda and welcome members of the media her today.
I am honoured to sit here again this week following last week's General Election. I am joined at our weekly COVID update by the Minister of Health, the Hon. Kim Wilson, who will provide an update from her Ministry. Following her update I will touch on a few matters before we take questions from members of the media.
Today there were 347 test results received by the Ministry of Health, and none were positive for COVID-19.
Bermuda now has 181 total confirmed positive cases. Their status is as follows:
170 have recovered, and
there are 2 active cases, who are
all under public health monitoring;
none are hospitalized or in critical care, and
the total deceased remains at 9.
The average age of all of our confirmed positive cases is 56 and the age range of all of our positive cases is from 9 to 101 years.
Overall, 51% of cases were Black, 42% White and 7% other/unknown.
The source of all local cases is as follows:
70 are Imported
90 are Local transmission, with known contact
21 are Local transmission with an unknown contact, and
none are under investigation
Bermuda's country status remains "Sporadic Cases". The seven-day average of our real time reproduction number is less than 1.
At last week's press conference I responded to a media question regarding how we can safely partake in Halloween festivities this year. Today, I wish to elaborate further on my response and advise that local guidance has been created, based on CDC recommendations, and has been posted to Government's social media accounts. It places various Halloween activities into three risk groups – either high-risk, medium-risk or low-risk and I will share them with you now…
Some low-risk activities which you can do safely this year include:
Carving or decorating pumpkins with members of your household;
Decorating your house;
A virtual Halloween costume contest;
A Halloween movie night with people you live with;
And a trick-or-treat hunt with your household members in or around your own home.
Meanwhile, moderate-risk activities which you should do only if you can do them safely are:
One-way trick-or-treating where individually-wrapped goodie bags are lined up for families to grab and go – such as at the end of a driveway. (Note that you should wash your hands before preparing goodie bags);
A small outdoor costume parade where people are distanced more than 6 feet apart;
A costume party held outdoors where masks are used (costume masks do not count) and people can remain more than 6 feet apart;
Visiting pumpkin patches where the use of hand sanitizer, mask-wearing and physical distancing is enforced;
And having an outdoor Halloween movie night with local family friends with people spaced at least 6 feet apart.
And, finally, high-risk activities that you should definitely NOT do this year are as follows:
Traditional trick-or-treating where treats are handed to children who go door to door;
Crowded costume parties held indoors;
Going to an indoor haunted house where people may be crowded together and shouting or screaming; and
any activity congregating densely with people who are not in your household.
It certainly brings me no joy to discourage our usual Halloween activities this year. I know Halloween is a time which many of our children look forward to and a big part of that is traditional trick-or-treating. But I ask you to imagine the contact tracing hurdles that would arise if just one industrious trick-or-treater was COVID-19 positive. It's not worth the risk.
This pandemic has certainly not been easy for any of us; perhaps least of all our children. Birthday parties have been put on hold, celebrations cancelled, trips postponed, everyone is suddenly now wearing a mask…It can be a confusing time for our children.
But we must continue to follow the guidance. I know it is tempting and I feel like the biggest Buzz Kill standing up here each week…but we must.
Our numbers are low because we have been so good at following government advice to this point. We need to keep going. As I have said before, this is not forever. Please, Bermuda, just hang in there for a while longer. As winter approaches and countries are seeing their second wave begin we cannot afford to let our guard down now.
Before I conclude this evening, I want to issue a reminder to travellers: Both visitors and residents must apply for a Bermuda COVID-19 Travel Authorisation when travelling to Bermuda. Travel Authorisations can be booked 1 to 3 days before departure and must be pre-vetted. Please do NOT wait until the day of travel to book your Travel Authorisation!  Travel Authorisation applications are vetted between 9 a.m. and 8 p.m. daily. For more information, please call the COVID-19 Helpline on 444-2498.
Also, finally, a note to employers – thank you to the majority of you who are following the Return to Work Guidance as best as possible. I understand that the reconfiguring of office spaces and schedules has not been easy. I also know that many of you want to go back to "normal", pre-COVID-19 times….And that while you are instituting safe practices at work (such as mask-wearing and physical distancing), please bear in mind that if your employees can work from home or on a rotational schedule that is still the preferable situation. Remember a close contact in an office space, would be within 6 feet of someone even while wearing a mask, for more than 15 minutes. Consider what would happen if one of your team members is a close contact of a positive person and your entire team must quarantine, effectively meaning you lose your whole staff.
Stay safe, Bermuda, and, remember, I wear a mask to protect you; you wear a mask to protect me.
Minister Wilson.
Thank you Minister of Health.
Looking back on the recently held General Election, on behalf of the entire country, I wholeheartedly commend the Parliamentary Registrar, Ms. Tenia Woolridge, for surpassing her office's usual high standards to meet unprecedented circumstances.
While it may be tempting to focus on the results, the Registrar is truly an unsung heroine, who quietly, but masterfully, goes about her duties and obligations to Bermudian voters to ensure elections are beyond reproach, accurate and fair. I extend my sincere thanks and appreciation to her and to her entire team at the Parliamentary Registrar's Office.
I know how people and certain roles can be taken for granted, so I wish to note a few of the developments that were undertaken for the first time last week.
First, of course, there was, in the election, the opportunity to vote in the Advanced Poll was extended to all seniors, allowing a greater share of voters to exercise their constitutional rights without the worry of exposure to large crowds.
Second, the Registrar's Returning Officers availed themselves of testing in order to carry out their vital public service; and they had to be trained on COVID-19 protocols, and new election rules.
Third, in partnership with Vision Bermuda the Registrar successfully introduced Tactile Audio Devices; machines that gave visually impaired voters privacy for the first time by allowing them to vote without someone watching them mark their ballots.
I know there are further accomplishments for which the Registrar and her team deserve credit; Ms. Woolridge marshaled her staff and they more than rose to the occasion – accordingly, I applaud everyone involved in producing and managing what was a safe, fair, and very efficient election.
When it comes to coronavirus related matters that have a direct impact on Bermudians, there is an issue that has recently arisen where the State of New York recently included Bermuda on a list of countries from which arriving passengers would have to quarantine on arrival.
It is well known that Bermuda boasts a testing regime that tests the most amount of persons per capita, currently and we are now, I think, fifth or sixth in the world in testing per capita, more than most countries on the planet and has extremely stringent requirements to be able to enter Bermuda. So we certainly do not agree with the new designation which has been put inside of the state of New York. Especially when we are only showing two active cases.
Technically, the list is derived by the US Centers for Disease Control and Prevention the CDC list which deems Bermuda a Level 2 COVID-19 risk – meaning the risk in Bermuda is moderate, and new cases are decreasing or stable.
To further apply context, the UK Government's current advice about Bermuda is,
"Bermuda is exempt from the Foreign, Commonwealth, Development advice against all non-essential international travel. This is based on the current assessment of risks."
We are grateful for the reasonable position that the United Kingdom has adopted; and we are working to seek a modification of the CDC advice, (before they had us at Level 3, now they have us at Level 2, which is causing some issues with travel to New York, so we are looking to see if we can get that further modified) to ensure that its guidance reflects the reality in Bermuda, and even more tourists feel safe travelling and visiting our island.
As a result of the issue when it comes to safety, I am would like to provide you with three statistics that in a snapshot, reveal the state of the tourism industry, as we stand and where people consider it safe.
First, as would be expected, health and safety is the second most popular reason tourists are coming to Bermuda; beaches are still number one. However, with not many people travelling due to COVID-19, but it is logical that their primary consideration would be their health and safety;
Second, this is of local residents, in May, 50% of residents thought welcoming air passengers would pose a considerable risk to Bermuda's health; now that number is only 12%, which recognizes that Bermudians have recognized that we can open our airport safely and have our tourists travel to Bermuda safely with excellent controls; finally
97% of tourists who have come to Bermuda since we reopened the airport, to regularly scheduled commercial traffic, have felt safe or completely safe during their trip.
We have built on our COVID-19 protocols and testing regime by telling the world that we are open, and we are providing a safe destination for persons to visit, as long as they follow the rules. As a result of the consistent work, that we have all done together, our tourism outlook for the fall is looking far more attractive than we anticipated a few months ago, and there will be a number of events that will be held in Bermuda.
On the 24 October, Bermuda will host the Rugby World Tens Series;
On the 25 October, the Bermuda Gold Cup Sailing event that was recently designated a 'Match Racing World Championship Event' will begin; and
On the 26 October, the PGA Tours' Bermuda Championship will begin, and live spectators will be in attendance. This is the very first PGA Tour event to be contested in front of live spectators since the beginning of the pandemic. And yes, it is happening right here in beautiful and safe Bermuda.
Most Bermudians are aware of the economic importance of our tourism sector, and given the wider impact when visitors hire taxis, dine out, visit attractions, or rent vacation properties. The difficult but steady recovery in that industry will positively affect business owners, employees, and entrepreneurs alike. That is why is it vital for us to continue to minimize the risk of coronavirus transmission by following the advice from the Minister of Health, as un-fun as it can be, no one wants us see what is happening in other jurisdictions, where things are being rolled back.
Before I close, I would like to speak to some of the economic challenges that will be buffeting our island over the coming months and years.
I have to say this before I close. Things will get worse in the Bermuda economy before they get better. And though we have been able to reopen our tourism industry to a small extent, though our international business industry is functioning well, there will be challenges inside of our economy. There are persons who are being laid off, and we do note, that there are persons being made redundant, our job as a newly elected government will be to take the best ideas and to work to accelerate our economic recovery. The one thing that I want all of  Bermuda to know is there has never been before been a time like now that we have to continue to unify ourselves, to look out for our neighbours and to avail ourselves to the services that are being made available from the Government of Bermuda.
Before the election, I said that this Government would not stand by while people go hungry. After the election, our pledge is still the same. However, the times will get tough and it is important for us to remember that we are our brothers' keeper and we have to continue to remain unified through the challenges ahead.
On Thursday, I will visit Government House to swear in a new Cabinet and the new Government will certainly address you next week as there are a number of economic matters that need to be spoken to for the public, so we can understand where we are, where we are going and how every can pitch in to help. With that, I'm happy to answer any questions from members of the media.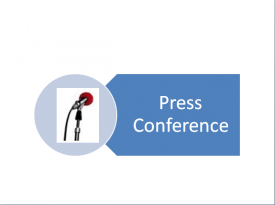 COVID-19 Update – Premier Remarks 29 September
Tuesday, September 29th, 2020
Good afternoon Bermuda; and thank you, members of the media, for your attendance today.
I begin today's press conference on a sombre note. On behalf of the Government of Bermuda and the people of Bermuda, I express my condolences to the family and friends of the young lady who lost her life at the hands of a heartless murderer on Sunset Lane, last evening in Pembroke during the early hours of this morning.
It pained me to have to console another mother at the KEMH into the wee hours of the morning, along with the Minister of National Security, Renee Ming and Pastor Leroy Bean as a result of such a horrifically violent act.
I ask that all Bermuda keep the family in their thoughts and prayers. And I would also ask all of Bermuda to please, if you know something, say something to help to bring the perpetrators of this incredibly violent, and seemingly escalating crime matter to justice.
Today I am joined by the Minister of Health, the Hon. Kim Wilson, who will be first to give an update from her Ministry and then I will touch on general economic matters, matters relating to tourism before I take questions from the media.
MINISTER OF HEALTH STATEMENT
Today there were 418 test results received by the Ministry of Health, and none were positive for COVID-19.
Bermuda now has 181 total confirmed positive cases. Their status is as follows:
167 have recovered, and
there are 5 active cases, who are
all under public health monitoring;
none are hospitalized or in critical care, and
the total deceased remains at 9.
The average age of all of our confirmed positive cases is 56 and the age range of all of our positive cases is from 9 to 101 years.
Overall, 51% of cases were Black, 42% White and 7% other/unknown.
The source of all local cases is as follows:
70 are Imported
90 are Local transmission, with known contact
21 are Local transmission with an unknown contact, and
none are under investigation
Bermuda's country status remains "Sporadic Cases". The seven-day average of our real time reproduction number is less than 1.
I will now provide you with an update regarding COVID-19 vaccine procurement, something which I'm sure is at the forefront of many people's minds.
I can tell you that the Government has recently engaged a contractual commitment to ensure guaranteed access for Bermuda to approved COVID-19 vaccines when they become available.
Bermuda is supported by the Pan American Health Organization – PAHO (a subsidiary of the World Health Organization) which is the specialized international health agency for the Americas.
PAHO has collaborated with GAVI Alliance, an international organization whose mandate is to improve access to vaccines and to source COVID-19 vaccines for countries under the PAHO remit. This collaboration provides Bermuda with access to vaccines to support 20% of the population in the first instance and additional access if and when required. The COVAX Facility, managed by GAVI Alliance, is the mechanism through which demand and resources are pooled to support availability of, and equitable access to, COVID-19 vaccines for all economies.
The goals of the COVAX Facility are to:
Develop a large and diverse actively-managed portfolio of COVID-19 vaccine candidates so that the best vaccines are ultimately made available and the supply will be sufficient for highest priority populations;
Deliver at least 2 billion doses of approved vaccines by the end of 2021;
Guarantee access to approved vaccines for every participating economy; and
End the acute phase of the pandemic by the end of 2021.
The commitment to purchase the vaccines through the COVAX facility provides Bermuda with several advantages. Firstly, it provides us with guaranteed access to approved COVID-19 vaccines. Secondly, it means that Bermuda is able to capitalize on economies of scales with the bulk vaccine purchase of potentially 2 billion vaccines. And, thirdly, Bermuda avoids the risk of trying to independently purchase vaccines which could see challenges such as access, availability, and prohibitive cost which could disadvantage Bermuda in the battle against the pandemic.
In addition, the United Kingdom will be providing Bermuda with a proportional amount of vaccines, therefore with the two streams of vaccine access available to Bermuda, we are well placed and prepared to tackle COVID-19 with vaccinations when they are approved and available.
On a separate issue, as I mentioned earlier this afternoon, I can advise the public that returning officers and presiding officers employed by the Parliamentary Registrar as well as election candidates will have the opportunity to undergo saliva screening prior to Thursday's General Election to help ensure voter safety during the COVID-19 pandemic.
This means the testing hours for the Perot testing location will be extended tonight and tomorrow night for this group of individuals who can attend between 6pm and 9pm either tonight or tomorrow night.
The Government believes this screening procedure will add an extra layer of protection for voters.
For more information individuals can contact the COVID-19 hotline at 444-2498.
I would now like to address a dangerous mistruth which appeared to be circulating locally on social media last week…
I am almost surprised I have to make this statement but…mask-wearing does not cause cancer.
The CDC recommends that people wear cloth face coverings in public settings when around people outside of their household, especially when other physical distancing measures are difficult to maintain.
CDC Director Dr. Robert Redfield said, "Cloth face coverings are one of the most powerful weapons we have to slow and stop the spread of the virus – particularly when used universally within a community setting."
International health organizations around the world agree that cloth face coverings are a critical tool in the fight against COVID-19 that could reduce the spread of the disease, preventing people who have COVID-19 from spreading the virus to others.
Therefore, it is vitally important that we continue to wear our masks…and wear them right.
Wear your mask so it comes all the way up, close to the bridge of your nose, and all the way down under your chin. And do your best to tighten the loops or ties so it's snug around your face, without gaps.
Always wash your hands before and after wearing a mask. Use the ties or loops to put your mask on and pull it off; don't touch the front of the mask when you take it off. For apartment or condo dwellers, put the mask on and remove it while inside your home as elevators and stairwells can be high-contamination areas. A cloth face covering should be routinely washed depending on the frequency of use.
Please remember that masks are to be worn in most work environments too. We, at the Ministry of Health, wear them every day. If you are in any doubt regarding what precautions or health measures you should have in place at your workplace, I urge you to read the 'Return to Work' Guidance for Businesses which is posted at coronavirus.gov.bm.
It includes sections on infection prevention & control measures, return to work considerations, occupational risk assessments, site cleaning & disinfection protocols, site operations and risk management, as well as general information on COVID-19.
Additionally, it contains industry-specific guidance for Healthcare Professionals, Care Homes, Offices and Banking Services, Construction, Mechanical & Landscaping, Warehouses, Auto Dealers and Retail Operations which details which PPE (such as masks) is appropriate for your workplace setting.
With our low COVID numbers, it's perhaps easy to forget that we are living in the midst of a pandemic; but the reality is that we are and we need to take the same precautions we always have to protect ourselves and our community. Wear your mask, wash your hands often, practice physical distancing, avoid large groups and stay home if you feel unwell.  As I have said before, now is not the time to let our guard down. One of the reasons Bermuda has fared so well compared to other countries is because of our diligence when it comes to these actions. We have worked so hard and done so well; we must not stop now. These small steps make the greatest difference.
And, lastly, I would also like to clarify an incorrect story which appeared in last night's news cycle.  A story ran claiming that the PGA Group, arriving in Bermuda at the end of October, would be exempt from on-island testing once they had received their arrivals test as the players would be moving in their own 'social bubble'. This is not correct; the players are not exempt from Bermuda's testing requirements. Players will take a pre-departure test, arrivals test and Day 4 test. Again, our stringent protocols have helped put Bermuda in a position which actually paved the way for such an event to even take place here. So we must continue to apply the same regimes for all which has proven to be fruitful to Bermuda as well as organizations such as the PGA.
Stay safe, Bermuda, and, remember, I wear a mask to protect you; you wear a mask to protect me.
Thank you Minister of Health for that comprehensive update. It is important to note we are still in the state of a Public Health Emergency and the coronavirus is certainly a threat.
I would like to begin my comments today by speaking about our new normal and Bermuda's position and outlook. We all remember that we began physical distancing in March, and through shelter-in-place, and all of the other restrictions, Bermuda has been relatively successful in containing the impact of the coronavirus which has now taken more than one million lives worldwide.
As we sit here today in the last week in September, we are certainly at a different place but we have been able to safely and securely allow more tourists to arrive to help stimulate our economy and we continue to ensure we have testing available throughout the country.
Our public health strategy is to continually assess the results of tests, conduct contact tracing when a person tests positive, and to require the best behaviour that science and common sense requires.
And so Bermudians and residents should be proud of the collective effort and discipline that has largely kept COVID-19 at bay. I say at bay because we have not eradicated it, nonetheless, we have not reached community transmission.
Whenever there is a new infection, Public Health officers quickly identify the flight the person arrived on and identify everyone they may have been in contact. This is why it is critical that everyone who visits restaurants or other public places accurately completes the contact tracing information. I truly wish that we did not have to remind people, but, the precautions that are in place will help to protect vulnerable members of our society in case of any outbreak.
Now I know it is tedious and I know that as time goes on with the small number of cases people think that is no longer necessary. One thing that I will say as the minister responsible for technology in Government, we are trying to make that process easier.
Two young men from our coding boot camp that we hosted earlier this year, were engaged to complete an app that will simply allow restaurants and other liquor licenced establishments to scan the drivers' licences of persons who are coming in to record their information. This will make the entry of information a little simpler. This app has been demonstrated and we are going to make sure it goes to the Privacy Commissioner so it meets all necessary privacy requirements. The information that is scanned is not going to be available to restaurants but it is only going to be activated by the Public Authority if that is necessary.
Additionally, you would have heard earlier we spoke about our tests with COVID watch out of Stanford University and I know that is now being piloted and you would have seen on the Government of Bermuda's social media platforms, asking for people to respond to surveys on whether or not they would be wanting to use the Bluetooth contact tracing technology that is inherent in the COVID watch app.
Earlier this summer, as part of Bermuda's COVID-19 Response strategy, the Cabinet made the decision to purchase and introduce quarantine bracelets. The system is comprised of electronic bracelets, purchased from a company in Hong Kong that is affiliated with the Hong Kong Government, and the Aqua app, developed by Hub Culture, a Bermuda based international business.
To properly implement this initiative, we hired eight persons, providing jobs for eight young Bermudians who were not working prior to us introducing this quarantine monitoring solution. They are being led by Superintendent James Howard from the Bermuda Police Service and Major Wayne Smith from the Fintech Business Unit and are called the Aqua Monitoring Team.
The bracelet is paired with a smartphone, and it uses Bluetooth technology and GPS to show the user's location and allows the team to see violations of the quarantine rules.
The initiative began on Monday August 31 and the decision was made to place bracelets on anyone who arrived in Bermuda without a negative COVID-19 pre-test. Working closely with the Ministry of Health, the Aqua Monitoring Team ensures that everyone who was in quarantine complies with the rules and stayed at home until they complete their quarantine period, obtain a second negative COVID-19 test and were cleared to end their quarantine by the Ministry of Health. To date, 521 persons have been assigned bracelets and as of Tuesday, September 29, 160 persons continue to be actively monitored.
The programme is doing well and is now being expanded by the vendor to Hawaii. This was the intent of the Government of Bermuda's overall technology strategy, that companies would test ideas in the Bermuda ecosystem and once achieving proof of concept, and be able to market them in larger jurisdiction throughout the world.
I am delighted to see this aspect of Government's technology vision realized, especially as it relates to the coronavirus. Hub Culture, a Bermuda company, introduced this solution to Bermuda and now that the world knows it works, they will market it to the global marketplace.
As part of this deal, Bermuda gets a rebate on all bracelets purchased after our initial order, including any future bracelets that we purchase as well as bracelets that are purchased by other jurisdictions, such as Hawaii. Bermuda has proved itself to be a global leader and this solution is helping make sure we protect persons and persons can enforce their quarantine. This is vital to ensure our economy can continue to remain open.
It is key to note that this contract that was signed as we had successfully demonstrated and as it was used in other jurisdictions, the Bermuda Government will actually get money back from this. So this is certainly something that will be a win-win situation.
Moving to tourism I'd like to discuss the Fairmont Southampton's closure and the impact this has on Bermudian employees.
I believe having a large number of redundancies, in fact, that's a technical term, because it's having a large number of persons who will no longer be working, is one of the biggest challenges facing any Government; and in a year of multiple and severe challenges, we will listen, plan, execute and then also overcome this one.
The Bermudians who were employed there, are homeowners, mothers, fathers, bill payers and taxpayers who have made a career serving people…service with pride. For them and their families, we cannot allow the uncertainty of employment income to become the certainty of poverty.
The Minister of Labour ensured the Collective Agreement was adhered to, and the Bermuda Industrial Union stated the hotel complied with the provisions. While that is admirable, following terms of a contract is the legal requirement; that does not mean the staff are comfortable or secure about their futures. Having spoken with my colleagues and technical officers, between now and the reopening there are ways that Bermudians can act and react to the closure.
The renovation is a construction project and we know that the hotel was purchased in December 2019 and was slated on January 2, 2021 for that renovation. The closure has happened earlier due to the coronavirus.
During the construction phase and in regular time, there are several hotel workers who supplement their income during the off-season by doing masonry, carpentry or general labourer tasks; they can and should enhance their skills and perhaps attain full-time employment at the site for the renovations.
Those who are already in the construction industry will have an advantage on experience and skillset, but a project this large will require many workers with varying levels of experience.
As such I recommend those who are interested should contact Bermuda College and or Department of Workforce Development to determine if and when relevant trades are being taught, or apprenticeships offered, and make themselves available for their opportunities.
To ensure that all former Fairmont Southampton Princess staff have the ability to secure reemployment, I wish to advise hotel owners and those that are hospitality employers that given both the impact of COVID-19 on the industry and the hotel's closure all 2020 and 2021 work permit applications in the hospitality sector will be heavily scrutinized to ensure Bermudian hotel workers, particularly those with the experience delivering Bermuda's tourism product are employed first.
This Government will stand by the workers at the Fairmont Southampton.
The Government acknowledges the proposed $100 million investment and it is essential that Bermudian employees must be the primary beneficiaries during the renovation and once the hotel reopens.
It is said that "Luck is when preparation meets opportunity"; I implore Bermudians impacted by the closure to do the things that may make themselves lucky.
Moving on to more items regarding tourism. In terms of arrivals and air capacity we are safely welcoming more visitors, but are still well below our airline capacity and in October we will be operating at only about 36% capacity.
In July we had 5,438, available seats that doubled in August to 12,122; we are anticipating approximately 17,000 seat capacity in October. While that figure is the highest since March, it is still 64% below our October 2019 arrivals.
However, there is progress that is being made that gives us further confidence in both our actions to battle the coronavirus and how effectively we communicated those actions to international markets, we do have new flights that are going to be launching service to Bermuda in October:
Delta Airlines will fly to JFK airport three times a week on Mondays, Fridays, and Saturdays;
American Airlines will fly to Miami three times per week. One flight will depart on Fridays,
another will depart on Sundays, the third flight will depart on Mondays;
British Airways, currently operating three times a week, will fly five times a week by the
end of October and I have been told that the British Airways flight has been operating at high capacity, which is likely the reason this has been increased and that is due to the benefit of the excellent management of the pandemic and also tourists from the United Kingdom, who do come to Bermuda, are not required to quarantine back in the United Kingdom on their way home.
Sticking with BA, earlier today it was announced that from 28 March 2021, British Airways will serve Bermuda from London Heathrow and no longer Gatwick Airport. Business groups and the BTA are in support, as Heathrow is a far more dynamic hub for onward connection to major European cities; allowing Bermuda to create connections in secondary European gateways.
And it is predicted that this will certainly help our tourism recover quicker from European markets. And certainly expanded as if it were to be compared to the flight at Gatwick.
I am proud that our COVID-19 protocols to date have been effective and we are creating global confidence in Bermuda and our ability to successfully manage the risks to residents and visitors. The fact that the Work from Bermuda programme has been so well received, with close to 400 applications, also attests to the balance we have struck between caution and commerce, between protecting lives and supporting livelihoods.
Now I will move onto the provisions for public school students for the rest of the week. I am sure that by now everyone, especially people who happen to watch YouTube knows that we are having a General Election on Thursday; as a result, all public schools are closed as they are polling stations.
Initially, some parents may have heard that schools were going to be closed on Friday as well, as that was the initial position. However, the Ministry revisited that decision in light of the three days lost to hurricanes Paulette and Teddy, the deep desire of teachers to capitalise on the return to face-to-face teaching and to assist students to normalize the new teaching and classroom protocols.
The decision was also taken bearing in mind the disruption to parents' workdays every time a student has time off from school. Accordingly, schools will reopen as normal on Friday morning.
I wish to reassure parents, guardians, and the entire student population of one more vital element of schools and their use as Polling Stations. Every school is scheduled to be deeply cleaned and sanitised before school reopens on Friday; all cleaning will be undertaken according to stringent protocols using approved products. And for the work they are executing to keep our children safe, we are grateful for the teams of custodians and cleaners who are committed to ensuring our students are taught in COVID-19-free environments; you have the government and parents' support, respect, and admiration.
Before I end, I would like to briefly address the concerns expressed earlier this week by persons, or a source as I will call it, from the Bermuda Fire & Rescue Service.
In July, the Minister of National Security Renee Ming, and I met with the Fire Services Association (FSA) new leadership team. The team consisted of:
Ms Nakia Pearson,
Mr Ryan DeSilva,
Mr Anthrun O'Brien, and
Mr Randy Elgersma
During that meeting, the team briefed the Minister and me on a number of operational matters, including emergency response in the pandemic. Also, they relayed a number of concerns. After listening intensely, at that very meeting, I confirmed to the Bermuda Fire and Rescue representatives that the breathing apparatus was given Cabinet approval earlier in the year and has now arrived on island.
I also directed that capital funds that they were informed were frozen be unfrozen so that the other equipment purchases that they were advised were put on hold would proceed. I also confirmed with them at that very meeting that the training that they said was also going to be put on hold was authorized to proceed. We did our best to make sure that we alleviated the concerns at that time. There were concerns regarding training as there were new officers who had not been exposed to this training which meant they could not fully participate in the activities of the Bermuda Fire and Rescue Service.
This Government has the utmost respect and appreciation for the members of the Bermuda Fire & Rescue Service. They are my family, they are my friends, and they are all of our colleagues' families and friends as well.
We recognise their commitment and dedication to the safety of the people of Bermuda. Their exemplary service during this pandemic and recent hurricanes is commendable and speaks volumes to the level of professionalism and support that these fine men and women give to Bermuda.
It is unfortunate that this issue became politicized in the daily newspaper but such is the season of which we are in. I hope, however, after Thursday we can move forward in a spirit of collaboration.
With that, I'm happy to take questions from reporters.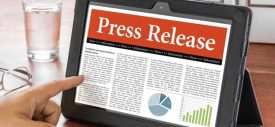 COVID-19 Update – 28 September
Monday, September 28th, 2020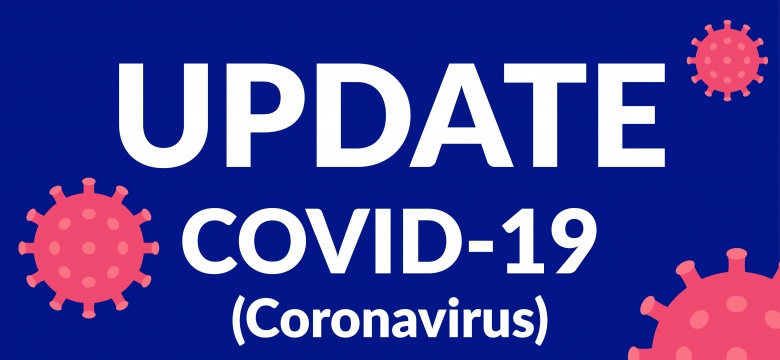 Today there were 1232 test results received by the Ministry of Health, and none were positive for COVID-19.
Bermuda has had 181 total confirmed positive cases. Their status is as follows:
there are 5 active cases, who are
all under public health monitoring, and
none are hospitalized or in critical care;
a total of 167 have recovered, and
the total deceased remains 9.
The average age of all of our confirmed positive cases is 56 and the age range of all of our positive cases is from 9 to 101 years.
The average age of all deceased cases is 74 and the age range is 57 to 91 years.
The source of all local cases is as follows:
70 are Imported
90 are Local transmission, with known contact
21 are Local transmission with an unknown contact, and
none are under investigation
Bermuda's country status is "Sporadic Cases". The seven-day average of our real time reproduction number is less than 1.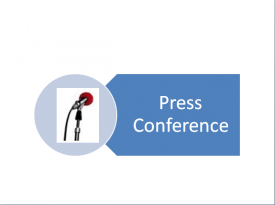 Premier Burt COVID-19 Update 22 September
Wednesday, September 23rd, 2020
Good afternoon Bermuda; and Thank you Members of the Media for your attendance. Today I am joined by the Minister of Health, the Hon. Kim Wilson who will lead our weekly update on the continuing public health emergency.
MINISTER OF HEALTH STATEMENT
Good Afternoon,
Today there were 1117 test results received by the Ministry of Health, and one was positive for COVID-19.
The new positive case is an imported case in a resident having arrived on BA 2233 on 16 September 2020. This case is also a close contact of a known case and has been quarantined since arrival.
Bermuda now has 181 total confirmed positive cases. Their status is as follows:
167 have recovered, and
there are 5 active cases, who are
all under public health monitoring;
none are hospitalized or in critical care, and
the total deceased remains at 9.
The average age of all of our confirmed positive cases is 56 and the age range of all of our positive cases is from 9 to 101 years.
Overall, 51% of cases were Black, 42% White and 7% other/unknown.
The source of all local cases is as follows:
70 are Imported
90 are Local transmission, with known contact
21 are Local transmission with an unknown contact, and
none are under investigation
Bermuda's country status remains "Sporadic Cases". The seven-day average of our real time reproduction number is less than 1.
Following the departure of Hurricane Teddy from the area, the COVID-19 hotline re-opened today at 9am to ensure Travel Authorizations were processed in a timely manner and to coordinate the rescheduling of testing from Monday. The Perot testing facility also re-opened today at 10am to accommodate persons who missed their COVID-19 test on Monday due to the hurricane.
I wish to commend the Ministry staff, and the lab, for effectively 'doubling up' on testing efforts today to ensure there were no gaps in testing and minimal inconvenience to travelers.
Once again, the Ministry of Health is reminding residents that all restaurant patrons must wear a mask at all times when not seated at their table. This includes entering the premises and exiting, as well as when using the restroom. The wearing of masks in these instances is compulsory and dining establishments are required to enforce these rules. For more information about mask-wearing or anything related to COVID-19 please go to coronavirus.gov.bm.
For our mental and physical health it's important to be active and social, but we must be clear on the risks involved. I would like to remind people about the activity guide posted on the Government website which details some activities on the high and low risk scale.
For example, low risk activities include walking or biking outdoors, which can be with friends if you stay 6 feet apart. Another low-risk activity is dining outdoors, provided that tables are 6 feet apart and diners avoid high-touch items like menus.
Low to medium risk activities include picnicking outside with friends, so long as you keep 6 feet from others, keep groups small, wear masks, and don't share food or utensils.
Going to the beach and swimming in a pool also fall into this category so long as you physical distance from others, avoid locker rooms, and spend most of your time in motion.
Medium risk activities include a children's playdate outside, so long as you keep groups small, don't share food and wear masks.
Conversely, activities that are Medium to high risk include socializing outside with a large group. The more people, the more likely you may be exposed. You should physical distance and wear masks.
Going to the gym is also a medium to high risk activity, but there are many things you can and should do to minimize the risk, which are listed on the guidance note for gyms at coronavirus.gov.bm.
High risk activities include visiting elderly parents or friends who are high-risk for COVID-19. Avoid physical contact with them and meet outside if possible. Don't visit them if you have symptoms, have been exposed, or might be sick.
Very high risk activities include attending a big party indoors or being in a large gathering or dense crowds. Avoid these at all costs, unless strictly necessary.
It is more important than ever that we each play our part in keeping our community safe. It's not by luck that we have avoided community spread so far; it is through our hard work and diligent efforts to follow Government guidelines and directions.
And, finally, a request to parents – please remind your children to respect and adhere to physical distancing guidelines when it comes to public transport – whether riding on public transport or waiting for it.
I end by reminding us all to avoid the 3 Cs: closed spaces, crowded spaces and close-contact settings.
Stay safe, Bermuda, and Thank You.
Thank You Minister.
One note from our cabinet meeting today, is that we will be extending the hours for liquor licensed establishments. Currently those establishments must close at midnight that will be pushed back to 2AM.  It is important to note that enforcement is still critical and any establishment not following the rules will be subject to a closer order
It has been a long journey to opening schools for the 2020/21 school year.  I am pleased that given the recent closures of schools due to Hurricanes Paulette and Teddy, that all of our Public Schools have opened today, and students can now begin settling-in and progressing with their studies.
During the first week back, Recovery Week, students are engaged in learning new routines and expectations, especially as it relates to school safety and health. Schools are balancing academics with a focus on student well-being.
I wish to thank all of our students for their patience, and a thank you to our parents for working with your respective school Principals and Administrators to implement the new safety and health procedures.
This pandemic has changed the way we go about our daily lives, and our school educators have had to make changes as a result.
We are grateful to Officers in the Department of Education under the leadership of the Commissioner of Education, and Officers in the Department of Health who have worked tirelessly during the past months to prepare for a safe return to school for our students. The success in keeping our public schools responsibly safe moving forward depends on the entire community of which I ask for your dedicated support.
Bermuda is one of the few countries that has been able to re-open school in person for all students. It is a testament to our collective work that this has been achieved.
Our essential and frontline officers were also on the ball last week and I am appreciative of them as well. Days after Hurricane Paulette, we held the Advanced Poll for Seniors, Travelers, and Incapacitated Voters.
Prior to the Poll there was some disquiet from certain corners about the Poll being safe for voters. The Parliamentary Registrar is not an office that normally finds themselves defending their performance in the media so I will. I have no doubt that either Public Officers from the Parliamentary Registrar, or Returning Officers made up from members of the public would be able to keep voters safe.
Last week's Advanced Poll, the longest in Bermuda's history, ran for four days and it is safe to say that anyone who wanted to vote and qualified for the Advanced Poll could have voted.
Again, I fully appreciate the Parliamentary Registrar and her team's efforts, in difficult circumstances.
That confidence means there can be no reasonable fears about Public Safety and the General Election. Protocols and measures that have been put in place are effective against spreading the virus, and are also accommodating for voters.
If you are following the global response to the pandemic you may have noticed that many countries that thought they had managed COVID-19 are now experiencing increased cases; We have seen spikes in Spain and France, and now the UK where football grounds were due to be opened this upcoming weekend; and today the Government announced bans on groups larger than 15 people. We are seeing what is possibly a second wave.
We have largely avoided community transmission in Bermuda. That result was reached by using a combination of science, medical advice, adapting our behaviour, and relying on the common sense and the dependable care and concern of Bermudians to take care of themselves and others.
Given that Bermuda's population travels quite a bit, and many jobs depends on welcoming people to our shores for work and/or leisure, our response had to be both stringent and dynamic. In preparation for the winter, and as more countries open, more residents will travel and return home; and more international travelers will arrive. As a result, we know that between now and the end of 2020 we need to be more vigilant and more aware.
As time goes on, many are likely to think the risk from the virus is very low given the number of negative test results we receive; but that is precisely when we have to be more watchful and guard against complacency.
Together we have done a great job of managing the pandemic on our shores, however we must look at the example in other places if we are not careful.
From all reports it appears that Hurricane Teddy did not have the impact on lives and homes that we feared was possible when it was an intense, monster storm churning in the Southern Atlantic Ocean late last week. I, and many, many others have said: "We Bermudians are no doubt blessed".
While seemingly there has been significant damage to our foreshores and coasts, and while we trust nature will restore herself, we cannot ignore the fact that given Paulette had come seven days before, we faced this storm with readiness.
The last time we faced this sort of challenge was in 2014 with back-to-back hurricanes Fay and Gonzalo; we endured, overcame, and continued to thrive…it's how we do, what we do.
Over the last week weeks I witnessed time and again the essence of what makes us Bermudian. We cared for each other and supported each other. I saw neighbors helping neighbors as each household prepared for the storms. We checked and made sure windows were bordered and there was storm necessities in place. We made phone calls, did grocery runs and put support in place. This is truly who we are and these characteristics are on display daily and more so, when we have to face adversity together.
Therefore I was dismayed to see the irresponsible behavior of a few parents who allowed their children to play in the ocean during the aftermath of the storm. We know the wave action created a significant amount of damage to our shoreline.
We must always be aware that before, during and after a storm, playing in the surf can be dangerous for adults and more so for children.
I will say it now for future storms and extreme wave action, when we advise people not to go into the water, please heed these warnings.
They are for your safety and well-being and those around you. I am grateful that the children were not injured or worse and we use this as a learning opportunity to take the warnings seriously.
Which brings me to the individuals and organizations tasked with guiding us safely through hurricanes, our essential workers and members of the Emergency Measures Organisation – the EMO. We hear about this organization usually before, during and after hurricanes.
Members of the EMO are tasked with working together, seamlessly providing and sharing information that will allow the Minister of National Security to make decisions that will keep us safe and secure.
I am truly humbled by the men and women who sacrifice their comfort and their family's needs, and stand ready and be alert, to answer emergencies in difficult conditions.
Working throughout the night, with little sleep to ensure Bermuda stays safe and is continually updated with vital information.
I have met many of our frontline heroes I can say that each one of them sees their job as service and their duty as a calling.
So on behalf of the Government and people of Bermuda I extend a sincere thank you and acknowledge Minister of National Security, the Hon. Renee Ming and our courageous and selfless Emergency Measures Organization workers. We truly appreciate you and your hard work.
Thank you.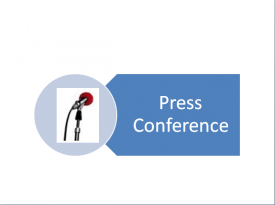 Minister Ming Hurricane Teddy Press Statement
Saturday, September 19th, 2020
Today, the Emergency Measures Organisation met to get the latest update on Hurricane Teddy. I am pleased to note that all of our partner agencies have reported that they are ready and prepared . Hurricane Teddy continues to be a threat to Bermuda, but based on the latest forecast, this weather event is expected to be similar to what Bermuda would experience when goes through a winter gale storm. However as we are in hurricane mode, we have made some safety decisions we feel are important in order to protect our community. Following our EMO meeting, here is what I can share at this time.
The Causeway will remain open. The L. F. Wade International Airport will remain open, and the requisite staff will be on hand at the airport to conduct customs and immigration clearance. Additionally the Department of Health team will also be on hand to conduct COVID-19 testing for arriving passengers at the airport. Also the Call Center and the MDL Lab at the Southside testing facility will be open. However the Perot testing facility will be closed.
As it relates to public transportation, the bus service will operate on Sunday, with the last bus being at 9pm. There will be no bus service on Monday. The ferry service will finish at noon tomorrow and resume commuter service on Tuesday, September 22. As it relates to public schools, out of an abundance of caution, all public schools will be closed on Monday, September 21. School staff, including teachers will be expected to work from home.
Principals and custodians will conduct an assessment of schools during the day as instructed by the Commissioner of Education. All other staff are asked to refrain from entering school buildings on Monday to enable any post storm cleanup and works to take place. Public schools will reopen on Tuesday, September 22nd.
All Government buildings will be closed on Monday, reopening on Tuesday. However, Public Officers are expected to work remotely from home on Monday.
The EMO determined that there isn't a need to open the Government shelter and therefore CedarBridge will not be utilized for this storm.
The EMO Operations group will be on duty at the Hamilton Fire Station from 7.30 am until 7.00 pm on Monday 21 September. If there is anyone who needs to report any storm related damages, they can call 261-4366 or (261-4EMO). This phone will be staffed from 8.00 a.m. – 7.00 p.m. The public should be encouraged to call in if they are in need of assistance with downed trees or power lines so that our road and debris clearance crews can attend.
Following the passage of Hurricane Teddy on Monday morning, our critical work crews from the Department of Parks, the Royal Bermuda Regiment and Ministry of Public Works will do an assessment of the roads and clear any debris. We are asking the public to be mindful of these necessary works and to please if you can, avoid travelling the roads so that our teams can conduct their necessary works.
Finally, to all of our residents – I don't have to remind you that we're still in the midst of a pandemic. Please continue to exercise caution and common sense and please remember to engage in the right health and safety activities during this time. The EMO will meet again tomorrow and following that meeting we will provide another public update.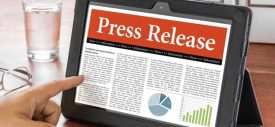 COVID-19 Update Deputy Premier 16 September
Wednesday, September 16th, 2020
Good evening and thank you for coming.
I am sitting in for Premier the Hon. David Burt this evening, because he has a standing engagement on Wednesday evenings that is normally only broken in truly extraordinary circumstances. Today, like every other Wednesday, the Premier is busy as he attends his son's football training every week. This Government supports youth, family, and fathers being present in their sons' lives, so the Premier is excused from this duty with our blessings and pride.
I am joined today by the Minister of Health, Hon. Kim Wilson and the Minister of Education, the Hon. Diallo Rabain.
I will now hand over to Minister Wilson who will give a COVID-19 update and speak to other matters related to the Pandemic.
Minister Of Health Statement
Good Afternoon, I hope you all made it through the hurricane with minimal discomfort or damage to your property.
Today there were 818 test results received by the Ministry of Health, and one was positive for COVID-19.
The new positive case is an imported case in a visitor who tested positive on their day 4 test having arrived on BA 2233 on 11 September 2020. The case is isolated and contact tracing has begun.
Bermuda now has 178 total confirmed positive cases. Their status is as follows:
164 have recovered, and
there are 5 active cases, who are
all under active public health monitoring;
none are hospitalized or in critical care, and
the total deceased remains at 9.
The average age of all of our confirmed positive cases is 57 and the age range of all of our positive cases is from 10 to 101 years.
Overall, 51% of cases were Black, 40% White and 9% other/unknown.
The source of all local cases is as follows:
67 are Imported
90 are Local transmission, with known contact
19 are Local transmission with an unknown contact, and
2 are under investigation
Bermuda's country status remains "Sporadic Cases". The seven-day average of our real time reproduction number is less than 1.
I want to remind residents wishing to travel abroad that a COVID-19 test taken in Bermuda before you travel will NOT count as your pre-departure test for re-entry into Bermuda. Once you leave Bermuda and enter a jurisdiction with community transmission of COVID-19, you are at risk of being exposed. The pre-departure test needs to be taken in the overseas jurisdiction in which you have visited, prior to returning to Bermuda. Residents who do not take the pre-departure test before returning home will be required to quarantine for eight days.
I would now like to commend my Ministry of Health team for successful management of the COVID testing programme following Hurricane Paulette. This involved significant logistical reorganization of testing and communication with travellers to advise them of their new testing times, as COVID-19 testing was, of course, cancelled on Monday.
Yesterday, following the departure of Hurricane Paulette from the area, Perot Testing facility opened at 10am to recommence COVID-19 testing for travelers. Also, the Heron Bay testing site was prepared to function as normal today per the original schedule.
Additionally, the hotline was back up and running yesterday to answer queries, assist with Travel Authorization processing and provide the same resilient support they have been over these difficult past few months.
I should note that if travelers are unable to receive emails at this time, they can contact the call centre at 444-2498 and they will be provided with their revised scheduled time for testing.
With Hurricane Teddy tracking towards Bermuda, it is important for travelers to be aware that further testing times and locations may change as the storm gets closer to our shores. People scheduled for traveler testing and pop-up testing may need to be rescheduled so it's important for those individuals to check their emails and stay abreast of the latest developments. Those travelers due for testing that are under quarantine and will be affected by the closures should remain quarantined and should not take it upon themselves to attend a testing site and date of their choosing.
Re-opening of testing sites and Government's lab following the storm will be communicated via press conference or press release and posted on the Government portal and social media channels as soon as possible.
Once again, the Ministry of Health is reminding residents that all restaurant patrons must wear a mask at all times when not seated at their table. This includes entering the premises and exiting, as well as when using the restroom. The wearing of masks in these instances is compulsory and dining establishments are required to enforce these rules.
I would also like to remind members of the public to please provide your contact details at the businesses you visit such as bars, restaurants, gyms, salons, theatres and recreational charter boats in case the Ministry of Health needs to contact you about a possible COVID-19 exposure. For more information about contact tracing or anything related to COVID-19 please go to coronavirus.gov.bm
I end by reminding us all to avoid the 3 Cs: closed spaces, crowded spaces and close-contact settings.
Stay safe, Bermuda, and Thank You.
Thanks you Minster Wilson, your team has done extraordinary work getting our testing back up and running so quickly, they are to be commended.
Now Minister Rabain will review the plans for the reopening of schools tomorrow.
Minister of Education
All public pre, primary, middle and senior schools, in addition to DAME and Success Academy will be open for our students tomorrow, Thursday, September 16th, 2020.
All students are to report to school in uniform, at 8:30 am, ready to participate in the entry screening, which involves taking temperatures and responding to four COVID-19 questions.
Yesterday, staff from the Department of Education's Facilities section, staff from the Ministry of Public Works Estates section, as well as school principals and custodians, carried out assessments of school buildings post-Hurricane Paulette.  I am pleased to report that our school buildings fared the Hurricane well. There was power loss, water seepage at some schools and debris was found on the school grounds, but all in all, there was no significant damage to our school buildings.  Also, some schools still need to have the grass cut, debris removed, but this will not impact tomorrow's opening of schools.
In a combined effort which started yesterday and which continues today, staff from Agriculture and Parks; Public Works; and school custodians are working to address these issues created by Hurricane Paulette, so that our schools are ready to receive our children tomorrow.
I am making this one request of commuters in the morning and afternoon, and that is to use patience and caution in our school zones.  Schools will be fully operational, and there will be congestion in the areas. I am encouraging the public to use extra care in these areas, especially since we have implemented new safety and health entry procedures at all public schools across the island.  The public needs to be aware that ALL schools:…pre, primary, middle and senior, will open at 8:30 am.  We are advising additional caution in the areas that have two schools.
One such an example is Northlands Primary School and the Berkeley Institute.  Commuters are advised that there is likely to be a a high volume of traffic on Berkeley Road in Pembroke between the hours of 8:00 and 9:15 am on weekdays.
Parents have also been asking about the bus schedule; it is being continuously updated and can be viewed at www.gov.bm/bus. 
I want to take this time to thank our Facilities staff, the Custodians and those from the Ministry of Works. They worked incredibly hard pre-hurricane to ensure our schools didn't suffer any significant damage.  They have also worked very hard and under tremendous pressure, post-hurricane to have our schools repaired and cleaned to be ready to accept our students tomorrow.
I would also like to thank our Educators who have also done the hard work necessary to prepare for the students to return.  I am sure they have missed their students as much as the students have missed them.
In closing, I wish all staff and students a very safe and successful start for the school year. Thank You
Thank you both.
The work done by all of the persons who assisted all of our schools, 37 properties is total, to get back up and running is a testament to the dedicated public servants. Well done.
We received an update from BELCO at 5pm today. There are currently 702 customers without service. They are in:
Sandys – 23
Southampton – 127
Warwick – 57
Pembroke – 144
Devonshire – 129
Smith's – 14
Hamilton – 25
St. George's – 5
BELCO will continue to provide updates on their website as they work to get everyone back online.
As another note, earlier today on twitter the Premier did issue an apology to commuters who were affected by the bus service not operating today. The Ministry of Transport has confirmed that the bus service will run tomorrow.
The modifications to our schools, the implementation of innovative policies, procedures, and regulations have proved to be resilient and agile enough to ensure the safe reopening schools tomorrow, and fair enough to hold a General Election.
As a result of Hurricane Paulette's extended impact on our Country, to ensure as many Bermudians vote as possible, and to preserve and defend our robust democracy, the Parliamentary Registrar has extended the Advanced Poll for seniors, travellers, incapacitated voters by one day.
To be clear, voters who are voting in the Advanced Poll can vote today (Wednesday 16thSeptember), Thursday, Friday, and now also on Saturday; at any time between the hours of 8:00am and 8:00pm.
I would like to advise those who are voting between today and Friday, which Polling Stations are correct:
Voters in Constituencies 1-9,                                      Midland Heights 7th Day Adventist Church, Hamilton Parish
Voters in Constituencies 10-18                                   The Pavilion at National Sports Stadium
Voters in Constituencies 19-27                                   St. Paul AME Church Centennial Hall
Voters in Constituencies 28-36                                   St. Mary's Church Hall, Warwick (opposite the Rubber Tree)
Voters who vote in Constituencies 19-27 need to be aware that there has been a change in your Polling Station for the Advanced Poll. Originally you would have voted at Horticultural Hall in Botanical Gardens, however for ease of access and other logistics, voters will now vote at St. Paul's AME Church Centennial Hall in Hamilton; the best entrance is from Court Street.
There are two Advanced Poll Polling Stations for voters who wish to vote on Saturday September 19.
If you live in Constituencies 1-18, you will vote at the Bermuda College Cafeteria; if you live in Constituencies 19-36, you will vote at St. Mary's Anglican Church Hall on Middle Road in Warwick.
While we are logistically prepared for the General Election, and we have faced and overcome the challenges of Hurricane Paulette, we must ensure our COVID-19 protocols are maintained and followed during voting.
Accordingly, voters who attend Polling Stations, whether voting in the Advanced Poll or in the General Election on 1 October, must adhere to the following regulations and protocols:
Every person must adhere to physical distancing from the moment they enter the property, including parking lots;
Every person must wear a mask and keep it on from the time they enter onto the property, while queuing, while voting, and until they are back onto or inside their vehicle;
Whether outside or inside the Polling Station shaking hands, fist bumps, hugging, or elbow bumps are strictly prohibited;
Every person will be asked to sanitise hands using the sanitizer that is provided.
The Pandemic has affected many Bermudians, and though our handling of the pandemic has enabled a large amount of Bermudians to return to work there are still many in our community who still require support. The Government created the supplemental unemployment benefit to provide ongoing assistance to Bermudians and families who need ongoing support and health insurance following the expiration of the COVID-19 Emergency Unemployment Fund. The Minster of Labour has informed me that payments will be made for the supplementary unemployment benefit before the end of this week. I know this will be welcome news for many families, and I encourage those who need assistance to contact the department of Financial Assistance to apply for the supplementary benefit.
There is assistance available in case you need it, but it is up to you to apply.
There is another matter that concerned a number of Bermudians that I also wish to address. These are the most uncertain times we have faced as a people, and we are deeply aware of the impact on a person's mental wellbeing when their finances, home, and food are threatened, or appear to be threatened. Accordingly, I wish to provide clarity over the recent confusion surrounding the administration and disbursement of pension payments.
Ordinarily payments that are paid out by a Government cheque are delivered in the mail on 15th of each month; however during this month, Government was closed on the 14th and most of the 15th, meaning cheques were not delivered in the mail as usual; those cheques will be delivered tomorrow 17September, by mail. There has been a delay through no fault of recipients, and we are apologetic for any concerns the delay caused.
I should advise that persons who receive pension benefits online, were paid on time on the 15th September.
For the sake of completeness, I should also state and add that each month there are 14,632 pension benefit payments made; but only 170 are paid by cheque.
While I am aware that some people may have concerns about internet banking technology, the Ministry of Finance strongly urges those who are paid by cheque to obtain online banking to avoid any possibility of further delays.
I just received an update on buses from the Minister of Transport. The Department of Public Transportation (DPT) can confirm that the public bus service will resume normal operations starting Thursday, September 17th 2020.
In addition, the school bus service will start on Thursday, September 17th 2020. As a reminder, the 2020 School Bus Schedule has been updated and can be found at www.gov.bm/bus.
DPT has extended the use of minibuses to ensure a reliable school bus service for the 2020/21 academic year, with DPT buses also available to supplement the school bus service where required.
As previously outlined, COVID-19 mitigation protocols remain in effect for the public bus service and will be implemented for the school bus service.
Following these guidelines will help to ensure the safety and wellbeing of all passengers and staff, which remains the top priority for the Department of Public Transportation.
As I conclude my remarks, I will add my thanks and appreciation to all who are away from their families and continue to serve Bermuda during difficult times. Those essential workers who are in the Royal Bermuda Regiment, the hospital and seniors homes staff, members of the Emergency Measures Organization, government public officers, the Bermuda Police Service, Bermuda Fire and Rescue Service and others who are not visible but continue to work when many of us are at home.
On behalf of everyone in Bermuda I say thank you.
As we all are watching the weather and closely following the path of Hurricane Teddy, I urge everyone to start preparing now. Make a list of needed supplies, check on family members and neighbours especially the elderly. We have the time now to prepare.
Thank you and I will now take questions from the media.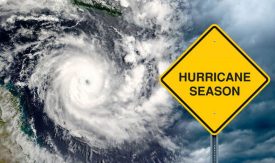 Emergency shelters and medical centres
In the event of an emergency, you might be advised to leave a particular area on the island. The Emergency Measures Organisation (EMO) makes the decision after consulting with committee members and weather officials.
If the EMO feels an area is at high risk, it will publicly notify you through the media.
The Emergency Shelters identified for use by the public will be announced in the Emergency Broadcast Station, FM 100.1 MHz once they have been arranged. If you need to evacuate your home, take your pre-assembled emergency supplies with you to the nearest Emergency Shelters.
What if I am a visitor on the island during an emergency?
Evacuation is voluntary and seats on flights are available on a first-come, first-served basis.
If you are unable to get a flight, you may wish to stay at your hotel to ride out the storm.
For more information please call the Bermuda Tourism Authority at (441) 296 9200.
Hurricane Shelters
There is one approved pre-hurricane shelter:
Cedarbridge Academy
Cedarbridge Academy Gymnasium
1 Cedarbridge Lane
Prospect DV 02
There are other school and church sites that may be used as Emergency Shelters in the case of a disaster. The EMO will determine which sites will be opened based on the specific circumstances of the disaster. A management team of trained public officers and volunteers are in charge of the shelters.
Emergency Medical Centres
There are two emergency medical centres:
King Edward VII Hospital (441) 239 2009
Urgent Care Centre (441) 298 7700
In emergencies where the Causeway Bridge is closed, medical coverage for the East End community will be carried out by the Lamb Foggo, Urgent Care Centre located at 1, Hall Street, Southside, St Georges, (between the Police Station and the building that used to house White's Supermarket).  The hours of operation are Monday to Friday 4pm to midnight, Saturday and Sunday 12 noon to midnight.  During severe weather, these hours might be extended.
What to Take to the Emergency Shelter
Shelters usually open their doors to the public during the warning stage of the hurricane.
Do take:
3-4 days supply of food that does not need cooking;
Can opener;
3-4 days supply of water (one gallon per day per person);
First aid kit that includes prescription medications;
Special needs items for infants (formula, bottles, diapers);
Special needs items for elderly or disabled family members;
Bedding (sleeping bags, pillows);
Battery-powered radio, flashlight and extra batteries;
Change of clothes;
Extra set of car keys, credit cards, cash;
Passports and important family papers;
Reading materials and quiet games to help pass time and keep children occupied;
Car charger for your cell phone.
Do not take:
Pets;
Cigarettes, other tobacco products or illegal drugs;
Alcohol;
Weapons;
Cooking equipment;
Furniture.
Cots and air mattresses may not be allowed because of limited space.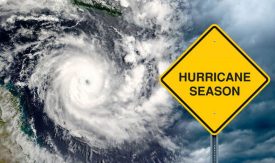 Bermuda Government EMO Press Conference
Good afternoon all:
Our last weather update indicates that Paulette is a strong tropical storm with maximum sustained winds of 60 knots and higher gusts, located at 3PM about 440 nautical miles to the east southeast of Bermuda.
Paulette is expected to reach hurricane strength tonight, and continue its movement towards Bermuda.
Currently, predictions have Paulette's centre moving through the local area on Monday morning. If the forecast holds true, we can anticipate a direct hit by a Category 2 hurricane at that time.  Accordingly, Bermuda is now under a Hurricane Warning.
The public will need to prepare for a long duration of tropical storm force winds beginning late Sunday afternoon and then ramping up to hurricane strength by the early hours of Monday morning.
The hurricane conditions should last up to 9 hours.
The worst conditions are anticipated for the timing of the closest point of approach, which is forecast to be less than 25 miles from the island at 8AM on Monday morning.
A significant surge of potentially greater than 3 feet above normal sea level is likely to have an impact, given that the increase of hurricane winds will be coincident with the rising tide on Monday morning.
This is also because we already have sea levels that are up to about a half a foot / 15 cm higher than normal, due to localized oceanographic conditions.
As those who have experienced hurricanes before can attest, a small change in the track forecast can make a big difference for the expected conditions.
So, BWS will continue to monitor this forecast closely and update the public with increasing frequency until the storm passes.
Now that we are under a Hurricane Warning, official updates from the US National Hurricane Center and the Bermuda Weather Service will be made at least every three (3) hours.
A US Air Force Reserve Hurricane Hunter Aircraft has been tasked to conduct reconnaissance on this storm tonight and BWS will continue feeding data to NHC throughout the storm's passage.
Following today's EMO Meeting, here are some critical decisions which we wish to advise the public of.
As it relates to Government services, please note the following:
Schools will be closed Monday and Tuesday. The Ministry of Education will be sharing updates with parents and teachers regarding any updates.
As a note, on Tuesday all schools will be assessed for any damage or major utility outages and following that assessment a determination will be made regarding the reopening of schools.
The L.F. Wade International Airport will close tomorrow, Sunday evening at 6.00 p.m. and reopen on Tuesday September 15th at 12noon.
The Causeway will close tomorrow, Sunday at 9.00 p.m. and following an assessment once the storm has passed, a determination will be made regarding its reopening.
For those in the East End, the Lamb Foggo Clinic will be operational if persons require medical assistance.
All Government buildings will be closed on Monday and Tuesday.
However, where possible, Public Officers should continue working remotely on Tuesday, utilizing the remote working facilities put in place in response to the pandemic, circumstances permitting, of course.
Buses will cease operation at 7.00 p.m. Sunday evening.
Regarding the Ferry Service:
The blue route Hamilton to Dockyard will be suspended from 10am Sunday
The pink route Hamilton harbor ferry will be suspended from 12 noon Sunday.
It is anticipated that ferry service will return on Wednesday, September 16th subject to a full assessment.
The Government Shelter at CedarBridge will be open as 3.00 p.m. tomorrow.
Any individuals who require the shelter can make their way there as of 3pm on Sunday.
Also, regarding trash, the Tynes Bay Public drop will close at 5.00 p.m. Sunday evening. For those whose trash day is Monday – PLEASE do not put your trash out for collection on Monday or Tuesday.
If you need to drop your trash you can do so until 5.00 p.m. tomorrow at Tynes Bay.
As a note, our EMO Operations Group will be located at the Hamilton Fire Station and anyone who needs to report any storm related damages can call 261-4366 or (261-4EMO).
The Police, Regiment, Fire Service, Parks Department and Works & Engineering have mobilized their services and equipment to aid in emergency situations.
The Emergency Broadcast Station – 100.1fm will be operational as of 7.00 p.m. tomorrow, Sunday. It will be sharing key information and updates on the half hour.
Regarding the COVID – 19 testing:
Southside will be open on Sunday as per normal.
There will be no testing at Perot on Monday.
An assessment will be completed Monday to determine when or if it will open on Tuesday.
An assessment will be completed on Monday to determine when or if Southside will be open Tuesday.
The Call Centre will close on Sunday, 13th September at 3:00pm and be closed on Monday.  An announcement will follow if it will reopen on Tuesday.
Those travelers due for testing that will be affected by the closures should not make their own appointments. Appointments will be rescheduled and sent to the travelers by the Ministry of Health after the assessments completed on Monday.
Lastly, regarding Advanced Polling, there will be no Advanced Polls on Monday or Tuesday. Following an assessment of the polling stations, the Parliamentary Registry Office will update when the resumption of Advance Polling will be.
Bermuda, our weather experts indicate that this will be a sustained storm with serious winds, so we are asking people to ensure that their preparations are completed by tonight.
And for public safety reasons we are urging people to be off the roads by 7.00 pm. Sunday evening.
For those individuals who are in low lying coastal areas please note that we are expecting considerable storm surge associated with this storm, so we are urging you to take the necessary safety precautions to protect you and your homes.
To all of our residents, please remember as I have said – we are in the midst of a pandemic. Please remember to exercise caution and common sense. Please remember to engage in the right health and safety activities during this storm.
The EMO will meet again tomorrow and soon after its conclusion, we will provide another public update.
Thank you.