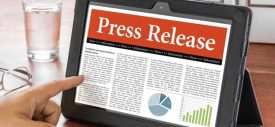 The Government today condemned and refuted rumors circulating in the community falsely claiming that grocery stores would be closed today.
A government spokesperson stated, "The government is committed to preventing the community spread of Covid 19 and with providing the public with accurate factual information.  Despite this, there are those in our community who spread rumors and misinformation without any compassion for their fellow Bermudians and for the panic that these rumors could create."
The spokesperson continued, "The deliberate creation and spreading of false information is unacceptable and is creating a tremendous strain on resources already stretched in managing the Covid 19 pandemic. Where possible such behavior will be reported to the police with a view to properly investigating and if permissible prosecuting any offenses committed."
The only reliable source of factual information found on the Government portal coronavirus.gov.bm, and is available via the following sources:
Government Press Conferences which air live on CITV, YouTube and the Bermuda Government Facebook page
Government Press Statements
The Treefrog App
The Government WhatsApp system – click on the link (https://wa.me/14415046045) to start a chat, text the word 'Hi" to receive all of our messages. The number is 504-6045.
At this time, all of us must do our part to stay calm and maintain social cohesion. Do not create or forward misinformation and only use reliable sources of information to keep abreast of the latest developments around Covid 19,"