COVID-19 Daily Release 19 May 2021
Wednesday, May 19th, 2021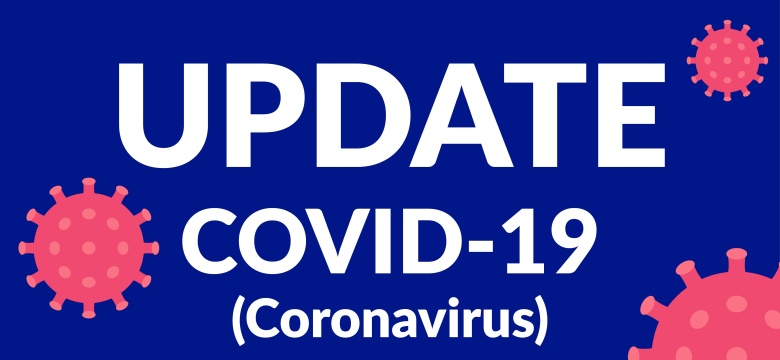 The Ministry of Health received 1267 test results since the last update, and none were positive for COVID-19, giving a test positivity rate of 0.0%. Additionally, since the last update, there were 25 recoveries and no deaths.
There are 111 active cases, of which:
105 are under public health monitoring and
6 are in hospital, with 2 in intensive care
Since March 2020, Bermuda has recorded 2479 confirmed cases of coronavirus, out of which a total of 2336 have recovered, and sadly 32 COVID related deaths.
The source of all cases is as follows:
298 are Imported
2113 are classified as local transmission of which:

1659 are Local transmission with known contact/source and
454 are Local transmission with an unknown contact/source

68 are Under Investigation
As investigations proceed, transmission categories may change.
For information regarding age distributions and overall transmission categories, please refer to https://www.gov.bm/coronavirus-covid19-update.
The seven-day average of our real-time reproduction number is less than one (1).
Bermuda's current WHO country status remains "Community Transmission".
Tomorrow the Close to Home mobile vaccination programme will be at the Southampton Princess from 10 am – 2 pm. On Sunday, May 23, the mobile vaccination programme will be at TCD in Hamilton from 10 am – 2 pm.
"The COVID vaccine is free," reminded Minister of Health, Kim Wilson, JP, MP. "We also provide a free mini-bus service to take people from their homes to the mobile vaccination sites and back to their homes afterwards. Call 533-5903 between 10.00 am and 1.30 pm if you need a ride to one of the mobile vaccination sites."
"For those people who want to hear about the COVID-19 vaccine from a trusted source, we recommend the Close to Home programme as an ideal opportunity to learn more. There are doctors on site to answer any questions that you may have."
"Please remember that if you have been vaccinated, you are not fully immunised until two (2) weeks after your second vaccine. Being vaccinated is reassuring and the added layer of protection we need to protect ourselves. Still, we must continue to avoid the three "Cs": closed spaces, crowded places and close contact settings."
Each of us has a role to play in stopping the spread of the coronavirus. Follow Public Health guidelines, wear a mask, practice good hand hygiene, maintain physical distance and download the WeHealth Bermuda app. Do the research, talk with your doctor and make an informed decision about getting the COVID-19 vaccine.