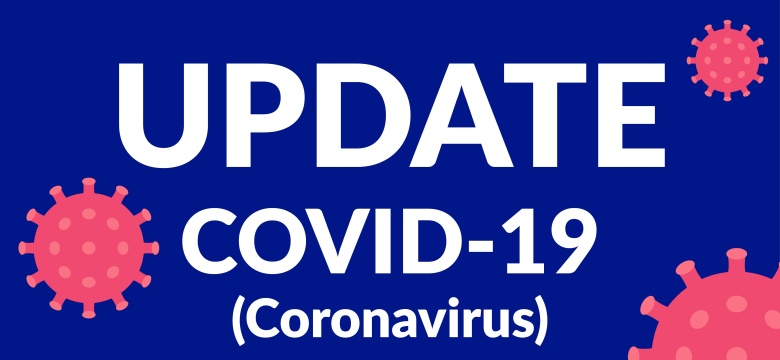 The Ministry of Health received 479 test results since the last update, and five were positive for Covid-19. All of the new cases are classified as local transmission with known contact as they are associated with known cases.
Additionally, since the last update, there was one recovery.
There are currently 21 active cases, of which;
All 21 are under public health monitoring and;
None are in the hospital.
Since March 2020, Bermuda has recorded 718 total confirmed cases of COVID-19; out of those, 685 persons have recovered, and 12 persons have sadly succumbed to COVID-19.
The mean age of all confirmed positive cases is 43 years [median: 40 years], and the ages range from less than one year to greater than 100 years.
The mean age of all currently active cases is 41 years [median: 47 years], and the ages range from less than 20 years [age group: 10-19 years] to greater than 50 years [age group: 50-59 years].
The mean age of all deceased cases is 75 years [median: 77 years], and the ages range from less than 60 years [age group: 50-59 years] to greater than 80 years [age group: 80-100 years].
The source of all cases is as follows:
211 are imported
507 are classified as local transmission of which:
415 are local transmission with known contact/source and
92 are local transmission with an unknown contact/source
None are under investigation
As investigations proceed, transmission categories may change. Today's update has one case moving from under investigation to imported.
Of the over 170,000 test results reported, the mean age of all persons tested is 43 years [median:  42 years], and the ages range from less than one year to greater than 100 years.
The seven-day average of our real-time reproduction number is approaching 1, and Bermuda's current country status remains "Sporadic Cases".
The Ministry of Health is requesting that anyone contacted as close contact with a positive COVID-19 case to cooperate and share all requested information fully. Any information provided is confidential."
If you are contacted by one of our contact tracers, please be truthful with information as it pertains to your close contacts. We need honest information to trace and contain any potential spread. Your cooperation may well save a life," said Minister of Health, Kim Wilson.
Once again, I will remind everyone that contact tracing is critical to ensuring that everyone exposed to the coronavirus gets tested and, if necessary, quarantined. Please cooperate with our contact tracing team. This team is trying to prevent the spread of the virus. Also, knowing your COVID-19 status is important even if we are not dealing with an outbreak. Get tested! And get tested regularly."
Avoiding the spread of this virus is a collective effort. We have to all be responsible and do our part. Wear a mask when you are interacting with people, especially indoors. Wear a mask when you are out in public. Wearing a mask can help to contain the spread of the coronavirus. Please also continue to practice physical distancing, good hand hygiene and avoid the "three Cs" of closed spaces, crowded places and close-contact settings."
The Ministry of Health announced earlier that they had many COVID-19 vaccine doses available that must be used today. The public [those without scheduled appointments] was invited to take advantage of the opportunity to get vaccinated. Priority was given to those 65 years old and over.
I would like to thank the vaccine teams at Bermuda College and Bermuda Hospitals Board," said Minister Wilson. "They worked diligently to successfully accommodate the numerous walk-ins alongside the scheduled appointments."