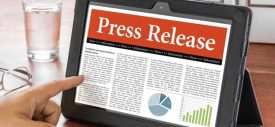 COVID-19 Daily Release 9 January 2021
Saturday, January 9th, 2021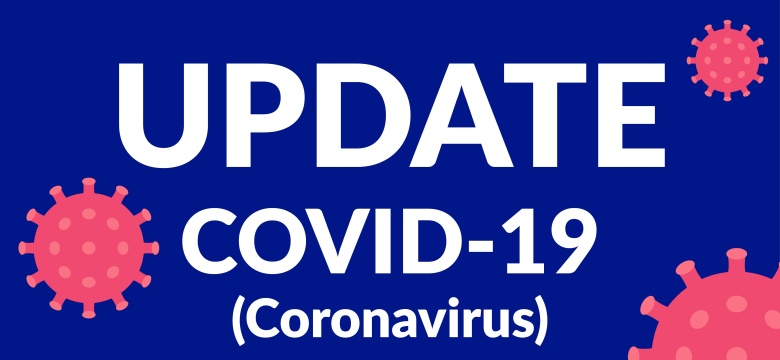 Good day,
There were 886 test results received by the Ministry of Health since the last update and six were positive for COVID-19.  One of the new cases is classified as imported by a resident who arrived on DL 584 from Atlanta on 7 January 2021 and tested positive on their arrival test.
The remaining five new cases are classified as local transmission with known contact as they are associated with known cases.
Additionally, since the last update, 11 cases have recovered.
There are currently 89 active cases, of which;
·         82 are under public health monitoring and
·         7 are in hospital with none in critical care;
Since March 2020, Bermuda has recorded 652 total confirmed cases of COVID-19; out of those, 551 persons have recovered and 12 persons have sadly succumbed to COVID-19.
The mean age of all confirmed positive cases is 43 years (median: 40 years), and the age range is less than 1 year to greater than 100 years.
The mean age of all currently active cases is 42 years (median: 42 years), and the age range is less than 10 years (age group: 5-9 years) to greater than 80 years (age group: 80-100 years).
The mean age of all currently hospitalized cases is 57 years (median: 54 years), and the age range is less than 30 years (age group: 20-29 years) to greater than 80 years (age group: 80-100 years).
The mean age of all deceased cases is 75 years (median: 77 years), and the age range is less than 60 years (age group: 50-59 years) to greater than 80 years (age group: 80-100 years).
The source of all cases is as follows:
·         172 are Imported
·         433 are classified as local transmission of which:
·         383 are Local transmission with known contact/source and
·         50 are Local transmission with an unknown contact/source
·         47 are Under Investigation
As investigations proceed, transmission categories may change.  Today's update has 5 cases moving from under investigation to local transmission with unknown contact/source.
The seven-day average of our real time reproduction number is less than 1 (0.60) and Bermuda's current country status remains "Clusters of Cases".
Yesterday, 8 January 2021, the first shipment for 9,750 doses of the COVID-19 vaccine arrived, as scheduled, on the British Airways flight.
"We are quite pleased that the Pfizer-BioNTech vaccine has arrived in Bermuda," said the Minister of Health, the Hon Kim N. Wilson.
"Once landed in Bermuda, the vaccine was immediately taken to a secure storage facility. The Ministry of Health will begin administering the vaccine doses from the Vaccination Centre on Monday 11 January 2021, to essential frontline workers such as healthcare workers, fire fighters, police officers, corrections officers, personnel at the ports of entry and teachers, all of whom may be at risk for higher levels of exposure to the coronavirus."
The Ministry of Health is training rest homes nurses to administer the vaccine to the residents in the individual rest homes. There will also be mobile teams administering the vaccine in some group homes.
Additionally, the Ministry has set up a secondary hotline specifically to answer questions about getting the vaccine and to register members of the public who fit into high risk categories so the vaccine can be administered to them. The Ministry is inviting people who are aged 65 years and older to register their interest in taking the vaccine by calling the hotline. The Ministry is prioritizing vaccine recipients by age and vulnerability. People who should call the hotline should fit into the following categories:
People 65 years and older, with preference given to those who are over 80 years old.
Those who are clinically extremely vulnerable which includes people who have:
Immunosuppressant for example chemotherapy or after organ transplant;
Systemic lupus erythematosus (SLE);
Severe Asthma;
Severe COPD
Anyone suffering with:
Heart disease;
Chronic kidney disease;
Liver disease;
Diabetes.
The phone number is 444-2498 – option #2. Operating hours are Monday – Friday 8:30am – 3:30pm.
As a reminder, the Ministry of Health is hosting 'Vaccine Awareness – Join the Conversation' on the Government's Facebook page, YouTube,and CITV, live, tonight, Saturday, 9 January 2021, at 6 pm. This is an excellent opportunity for those who may have questions about the COVID-19 vaccine specifically, and vaccines in general. This programme will allow viewers to post their questions online to have them answered by medical professionals.
For trusted sources of information on COVID-19 visit www.gov.bm, and for information on vaccines and how the COVID-19 vaccination will be administered in Bermuda, as well as frequently asked questions on the vaccine, visit www.gov.bm/vaccines