COVID-19 Daily Release 25 February 2021
Thursday, February 25th, 2021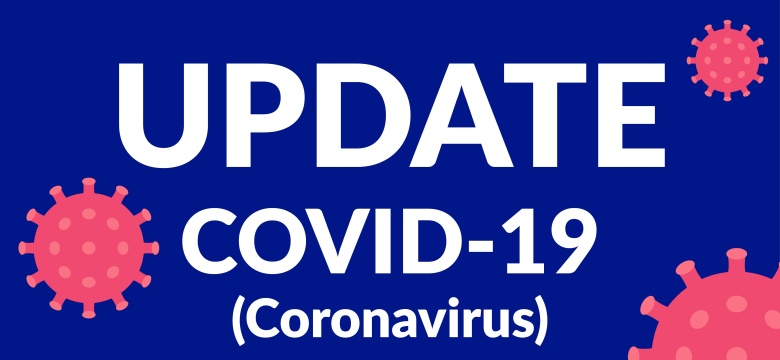 Good day.
The Ministry of Health received 404 test results since the last update, and
two
were positive for COVID-19. Both new cases are
classified as local transmission
with known contact as they are associated with known cases.
Additionally, since the last update, there were no recoveries.
There are currently 11 active cases, of which;
Ten are under public health monitoring and;
One is in the hospital, with none in critical care.
Since March 2020, Bermuda has recorded 705 total confirmed cases of COVID-19; out of those, 682 persons have recovered, and 12 persons have sadly succumbed to COVID-19.
The mean age of all confirmed positive cases is 43 years (median: 40 years), and the ages range from less than one year to greater than 100 years.
The mean age of all currently active cases is 43 years (median: 48 years), and the ages range from less than 20 years (age group: 10-29 years) to greater than 70 years (age group: 70-79 years).
To protect privacy and confidentiality, age information will not be provided on the hospitalized case.
The mean age of all deceased cases is 75 years (median: 77 years), and the ages range from less than 60 years (age group: 50-59 years) to greater than 80 years (age group: 80-100 years).
The source of all cases is as follows:
209 are imported
496 are classified as local transmission of which:
404 are local transmission with known contact/source and
92 are Local transmission with an unknown contact/source
None are under investigation
As investigations proceed, transmission categories may change.  Today's update has one case moving from under investigation to local transmission with an unknown contact/source.
Of the over 170,000 test results reported, the mean age of all persons tested is 43 years (median:  42 years), and the ages range from less than one year to greater than 100 years.
The seven-day average of our real time reproduction number is less than one, and Bermuda's current country status remains "Sporadic Cases".
"We understand that various house parties occurred over the weekend, where there may have been a Covid-19 exposure.  All persons who attended any house parties this past weekend are advised to book an appointment to get tested as soon as possible. In the meantime, you should quarantine and monitor for symptoms of Covid-19," said Minister of Health, Kim Wilson, JP, MP.
"Bermuda is doing well in keeping our number of positive COVID cases low and making progress with our vaccination programme. However, I must remind everyone not to become complacent and do not let your guard down. This pandemic is not over."
"We must remain vigilant and follow the protocols to prevent COVID-19 from spreading in our community. We must continue to stay safe by taking some simple precautions. Wear a mask, physical distance, avoid crowds, keeping rooms well ventilated, thoroughly cleaning your hands, use hand sanitiser, and cough into a bent elbow or tissue, not into your hands."
"Get tested at one of our convenient testing centres to know your status. There is no cost, and it is a quick and easy process. Anyone requiring COVID testing can book through gov.bm/coronavirus-get-tested. There will be no walk-ins at any of the testing sites, and starting next week, all the community testing sites will have the same operational hours from 10.00 am to 4.00 pm."
"Once again, a special thank you to our health professionals who have reached out to volunteer their time and services at the vaccine centres. Some are volunteering close to 20 hours a week or more which is an incredible investment and support in our mass vaccination programme."