COVID-19 Update Daily Release 26 December 2020
Saturday, December 26th, 2020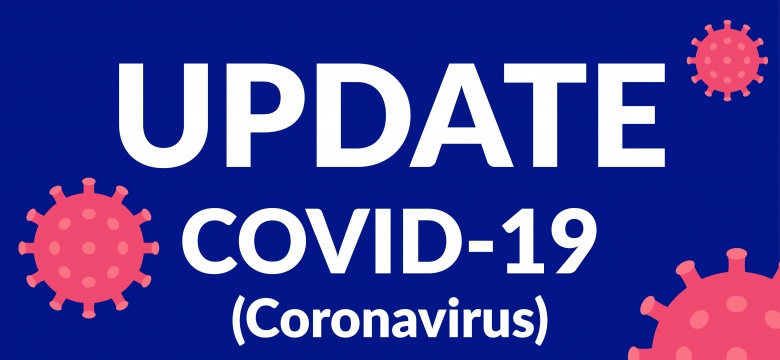 The Ministry of Health is saddened to confirm that, regrettably, Bermuda has experienced a COVID-19-related death today. This now takes the total number of COVID-19 deaths to ten.
The Minister of Health the Hon. Kim Wilson JP MP said, "It is with a heavy heart that I release today's COVID-19 statistics. The loss of another Bermudian's life to COVID-19 will come as devastating news to our entire community, and our hearts go out to the loved ones of the deceased during this extremely difficult time. Christmas is supposed to be an occasion for joy, for family and for hope – something which makes news of this loss all the more hard to bear."
Today's death – one of the previously hospitalized cases – marks the first COVID-19-related death since May.
The Ministry will not be sharing any personal details surrounding the death and asks the public to please respect the privacy of the individual's family at this time, as they mourn their loved one.
Today's report of COVID-19 results is as follows:
There were 2460 test results received by the Ministry of Health since the last update and 20 were positive for COVID-19.
Three of the new cases are classified as imported with details as follows:
  1 non-resident who arrived on BA 2233 from London on 17 December 2020
  1 non-resident who arrived on DL 584 from Atlanta on 23 December 2020
  1 resident who arrived on BA 2233 from London on 23 December 2020
Thirteen of the new cases are classified as local transmission with known contact/source as associated with known cases/clusters.
The remaining new cases are classified as under investigation. These cases are among residents with no currently identified links to other known cases or clusters or history of travel in the past 14 days.
Additionally, since the last update, 56 cases have recovered and 1 has died.
Bermuda now has 581 total confirmed positive cases. Their status is as follows.
There are 177 active cases, of which
 172 are under public health monitoring and
 5 are hospitalized with none in critical care;
a total of 394 have recovered, and
the total deceased is now 10.
The mean age of all confirmed positive cases is 43 years (median: 40 years) and the age range is less than 1 year to greater than 100 years.
The mean age of all currently active cases is 39 years (median: 36 years) and the age range is less than 5 years (age group: 1-4 years) to greater than 80 years (age group: 80-100 years).
The mean age of all hospitalized cases is 59 years (median: 54 years) and the age range is less than 40 years (age group: 30-39 years) to greater than 80 years (age group: 80-100 years).
The mean age of all deceased cases is 75 years (median: 77 years) and the age range is less than 60 years (age group: 50-59 years) to greater than 80 years (age group: 80-100 years).
The source of all cases is as follows:
151 are Imported
348 are classified as local transmission of which:
322 are Local transmission with known contact/source and
26 are Local transmission with an unknown contact/source
82 are Under Investigation
As investigations proceed, transmission categories may change.  Today's update has 2 cases moving from under investigation to local transmission with known contact/source and 4 cases moving from under investigation to local transmission with unknown contact/source.
The seven-day average of our real time reproduction number is less than 1 (0.56) and Bermuda's current country status is "Clusters of Cases".
Minister Wilson added, "I am urging the entire island to please not underestimate the ferocity of this virus. It doesn't care who you are – young, old, black, white, rich, or poor; ALL of us should see this virus for the threat that it is and act to protect ourselves and our community. Do not think that because you are young, you are invincible; you are not. Do not gather in groups greater than ten; do not visit vulnerable persons outside of your household – particularly if you have recently returned from travel abroad; wear your mask when spending time with anyone outside of your household; practice physical distancing; and abide by the curfew."