COVID-19 Update Daily Release 31 December 2020
Thursday, December 31st, 2020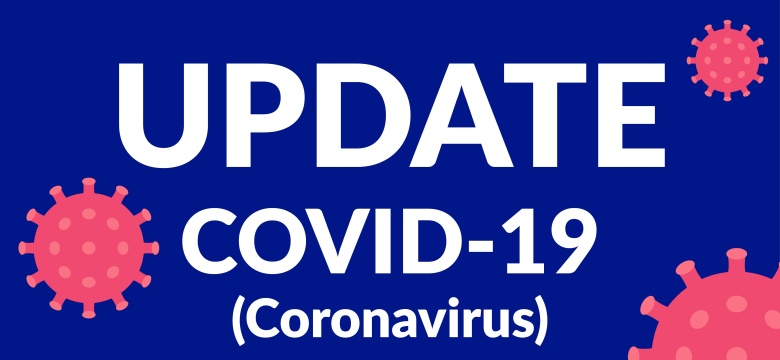 Good Day Members of the Media,
There were 942 test results received by the Ministry of Health since the last update and 2 were positive for COVID-19.
One of the new cases is classified as local transmission with known contact as associated with a known case.
The other new case is classified as under investigation. This case is a resident with no currently identified link to other known cases or history of travel in the past 14 days.
Additionally, since the last update, 15 cases have recovered.
Bermuda now has 604 total confirmed positive cases. Their status is as follows.
There are 149 active cases, of which
145 are under public health monitoring and
4 are hospitalized with none in critical care;
a total of 445 have recovered, and
the total deceased remains at 10
The mean age of all confirmed positive cases is 43 years (median: 40 years) and the age range is less than 1 year to greater than 100 years.
The mean age of all currently active cases is 39 years (median: 37 years) and the age range is less than 5 years (age group: 1-4 years) to greater than 80 years (age group: 80-100 years).
To protect privacy and confidentiality, age information will not be provided on the hospitalized cases.
The mean age of all deceased cases is 75 years (median: 77 years) and the age range is less than 60 years (age group: 50-59 years) to greater than 80 years (age group: 80-100 years).
The source of all cases is as follows:
157 are Imported
365 are classified as local transmission of which:
338 are Local transmission with known contact/source and
27 are Local transmission with an unknown contact/source
82 are Under Investigation
As investigations proceed, transmission categories may change.  Today's update has 3 cases moving from under investigation to local transmission with known contact/source.
The seven-day average of our real time reproduction number is less than 1 (0.57) and Bermuda's current country status is "Clusters of Cases".
The Minister of Health the Hon. Kim Wilson JP MP said, "I would like to remind members of the public that, despite erroneous social media posts, the 11pm to 5am curfew is in effect tonight – New Year's Eve.
"Additionally, 'sleepovers' at households other than your own are strongly discouraged. The objective of the curfew restriction is to minimize the mixing of households, especially if there is a risk of COVID-19 transmission due to recent travel or the ongoing outbreak. Please, Bermuda, celebrate safely this year. A safer end to 2020, helps ensure a safer start to 2021."