COVID-19 Daily Release April 28,2021
Wednesday, April 28th, 2021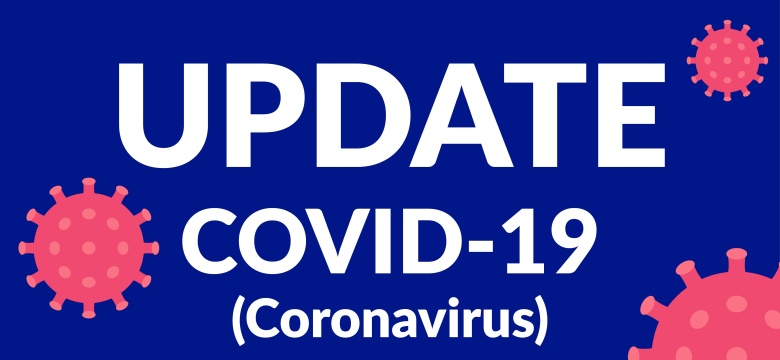 The Ministry of Health received 1260 test results since the last update, and 12 were positive for coronavirus, yielding a test positivity rate of 1.0 %.
Seven of the new cases are classified as local transmission with known contact as they are associated with known cases.
The additional five new cases are classified as under investigation. These cases are among residents with no currently identified link to other known cases or history of travel in the past 14 days.
Additionally, since the last update, there were 31 recoveries and no deaths.
There are 582 active cases, of which:
551 are under public health monitoring and
31 are in hospital with 7 in intensive care;
Since March 2020, Bermuda has recorded 2374 confirmed cases of coronavirus, out of which a total of 1768 have recovered, and sadly 24 COVID related deaths.
For information regarding age distributions and overall transmission categories, please refer to https://www.gov.bm/coronavirus-covid19-update.
The seven-day average of our real-time reproduction number is 0.63. Bermuda's current WHO country status remains "Community Transmission".
"If you wish to get vaccinated, now is the time," said Kim Wilson, JP, MP, Minister of Health. "The Department of Health will do all that it can to make vaccinations accessible. Our Mobile Vaccination Team will continue the outreach programme to increase access to Covid-19 vaccines with a ride through, drive-through, and walk through venue at Southampton Princess, Thursday, 29 April, and Sunday, 2 May at TCD, from 10 am – 2 pm. The drive-in venue is specifically for persons who have not yet registered for the COVID-19 vaccine, do not have access to the internet, and prefer to register in person or have additional questions about the COVID-19 vaccine."
"Additionally, the Bermuda College vaccination centre will continue to be open for walk-ins from 9 am to 1 pm from Monday – Friday. The Bermuda College vaccination centre is not open on weekends. If you require a weekend appointment, please register for the vaccine on gov.bm, call the COVID-19 helpline on 444-2498, or attend this weekend's walk-in vaccination clinic at TCD."
"Those with appointments at the Bermuda College vaccination centre will be contacted to attend the Old Wing of KEMH for their vaccination. The vaccination hotline is doing follow up phone calls to confirm the date and time of those switched appointments."
Each of us has a role to play in stopping the spread of the coronavirus. Follow Public Health guidelines, wear a mask, practice good hand hygiene, maintain physical distance and download the WeHealth Bermuda app. Do the research, talk with your doctor and make an informed decision about getting the COVID-19 vaccine.