COVID-19 Daily Release April 21,2021
Wednesday, April 21st, 2021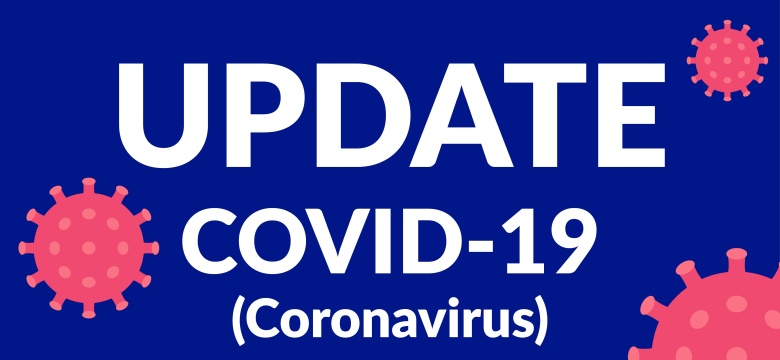 "It is with sadness that I must announce yet another two more individuals have passed away with COVID-19 related illness. The sad news of two more deaths related to COVID-19 is a reminder of how serious this virus is and that our battle with the coronavirus is far from over," said Minister of Health, Kim Wilson, JP, MP. "My sincere thoughts and prayers continue to be with the families and friends who have to deal with the unfortunate death of a loved one."
The Ministry of Health received 1277 test results since the last update, and 35 were positive for coronavirus, yielding a test positivity rate of 2.7%.
One of the new cases is classified as imported by a resident who arrived on American Airlines AA 2044 from Charlotte on 5 April  2021 and tested positive on their Day 14 test. Sixteen (16) of the new cases are classified as local transmission with known contact as they are associated with known cases.
The additional 18 new cases are classified as under investigation. These cases are among residents with no currently identified link to other known cases or history of travel in the past 14 days.
Additionally, since the last update, there were 81 recoveries.
There are 845 active cases, of which:
814 are under public health monitoring and
31 are in hospital with 8 in intensive care;
Since March 2020, Bermuda has recorded 2261 confirmed cases of coronavirus, out of which a total of 1394 have recovered, and 22 persons have sadly succumbed to COVID-19.
For information regarding age distributions and overall transmission categories, please refer to https://www.gov.bm/coronavirus-covid19-update.
The seven-day average of our real-time reproduction number is 0.75. Bermuda's current WHO country status remains "Community Transmission".
The Ministry of Health would like to remind the public that although there are government restrictions in place, you can leave your house to go and get your scheduled vaccination.  This also applies to people who need to have a relative or friend to drive them to get their vaccination.
"If you have a vaccination appointment scheduled, please do not miss that appointment," advised Minister of Health, Kim Wilson, JP, MP. "If you cannot make the appointment, please call the Vaccine hotline at 444-2498 to be re-scheduled."
"Also, to help achieve our goal of 'community immunity', the Bermuda College Vaccination Centre is accepting walk-ins this week to make access to vaccinations easier. The hours are Thursday and Friday, 8 am to 8 pm, and Saturday and Sunday, 9 am to 3 pm. You don't need to register online – just show up. Again, going to and from your vaccination is allowed under the current restrictions."
"There is a lot of misinformation and people posting harmful and inaccurate information on social media along with various conspiracy theories. This causes confusion, anxiety and stress and is unhelpful in our efforts to slow the spread of the virus. I will remind the public to get reliable, up-to-date information on COVID-19 and the coronavirus vaccine on coronavirus.gov.bm."
"We each have a role to play in stopping the spread of the coronavirus. Follow Public Health guidelines, wear a mask, practice good hand hygiene, maintain physical distance and download the WeHealth Bermuda app. If you haven't already done so, please speak to your doctor about the COVID Vaccine. Following that conversation, please register to get vaccinated or take advantage of the walk-ins that will start at the Bermuda College tomorrow."