COVID-19 Update Daily Release 18 December 2020
Friday, December 18th, 2020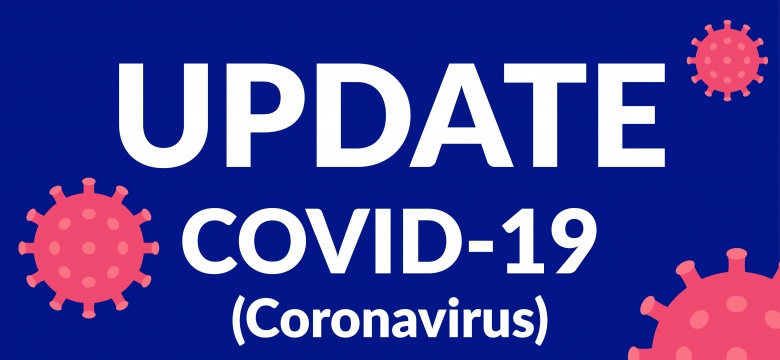 Good evening.
There were 1271 test results received by the Ministry of Health since the last update and 19 were positive for COVID-19.
One of the new cases is classified as imported – a resident who arrived on DL 617 from Atlanta on 16 December 2020 and tested positive on their arrival test
Nine of the new cases are classified as local transmission with known contact/source as associated with a known cases/clusters.
The remaining new cases are classified as under investigation. These cases are among residents with no currently identified links to other known cases or clusters or history of travel in the past 14 days.
Additionally, 6 cases have recovered since the last update.
Bermuda now has 516 total confirmed positive cases. Their status is as follows.
•        There are 240 active cases, of which
•        237 are under public health monitoring and
•        3 are hospitalized with none in critical care;
•        a total of 267 have recovered, and
•        the total deceased remains 9.
The mean age of all confirmed positive cases is 43 years (median: 39 years) and the age range is zero to 101 years.
The mean age of all currently active cases is 35 years (median: 33 years) and the age range is zero to 80 years.
To protect privacy and confidentiality, the average age and age range of the hospitalized cases will not be provided.
The average age of all deceased cases is 74 years and the age range is 57 to 91 years.
The source of all cases is as follows:
•        142 are Imported
•        290 are classified as local transmission of which:
•        268 are Local transmission, with known contact/source and
•        22 are Local transmission with an unknown contact/source
•        84 are Under Investigation
As investigations proceed, transmission categories may change.
Today's update has one case moving from under investigation to imported. This case is a resident who arrived on B62231 from New York on 25 November 2020. Also, 10 cases moved from under investigation to local transmission with a known contact/source as they are associated known cases/clusters, and 1 case moved from under investigation to local transmission with unknown contact/source.
The seven-day average of our real time reproduction number is greater than 1 (1.46) and Bermuda's current country status is "Clusters of Cases".
Earlier this week, the Minister of Health, the Hon Kim N. Wilson, received a press conference question about a new "strain" of COVID-19. The Ministry of Health is happy to share the following information in response to this query.
The COVID-19 pandemic continues with an increasing number of cases and deaths worldwide. Following analysis conducted in December, over 1000 cases of a new variant virus have been detected in the UK, with some cases identified as dating back to September 2020.
Preliminary reports suggest these particular mutations may affect diagnostic test performance of some PCR diagnostic tests with single target genes, however most PCR assays will use multiple target genes. There is not enough evidence at this stage to determine if this strain is associated with any change in disease transmissibility, severity, antibody response or vaccine efficacy.
Further investigation of the clinical and public health implications of the identified mutations of this variant are required to make a more complete risk assessment. These studies are ongoing.
Please also note that for those residents arriving without a pre-arrival COVID test being subject to a fee of $300, this fee is being delayed until December 25th, due to the delay in Costco's rollout of the test in all fifty states. The PCR COVID test will be available as of December 21st from participating Cosco locations, in all 50 US states.