Minister Ming ~ BELCO Outage Release
Friday, December 18th, 2020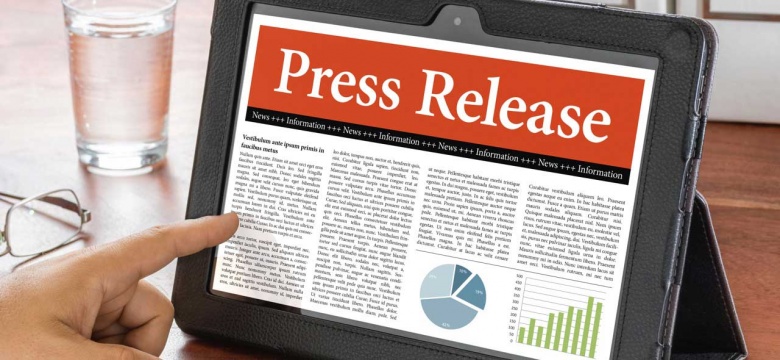 The Minister of National Security, the Hon. Renee Ming advised this morning that the Disaster Risk Reduction Mitigation (DRRM) Team is currently monitoring the island wide power outage.
Minister Ming said, "Our Ministry has been in contact with Belco regarding the outage and they are working tirelessly to restore power.
"I have also been in contact our key stakeholders such as the Airport, the Bermuda Police Service, the Bermuda Fire & Rescue Service and the Bermuda Hospital Board and have been assured that their emergency services are operational.
"We recognise that the public are rightly anxious and concerned and we want to assure all of Bermuda that we're working with all major relevant partners to get power back on line. I am asking the public to please not call the 9-11 line unless it's a severe emergency. We are also asking commuters and motorists to exercise caution on our roads as there are traffic lights that are inoperable. I encourage and thank the public for their patience and cooperation during this time."
The Ministry will keep the public updated as matters develop.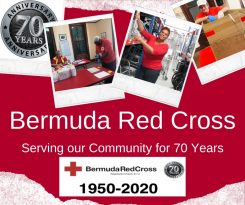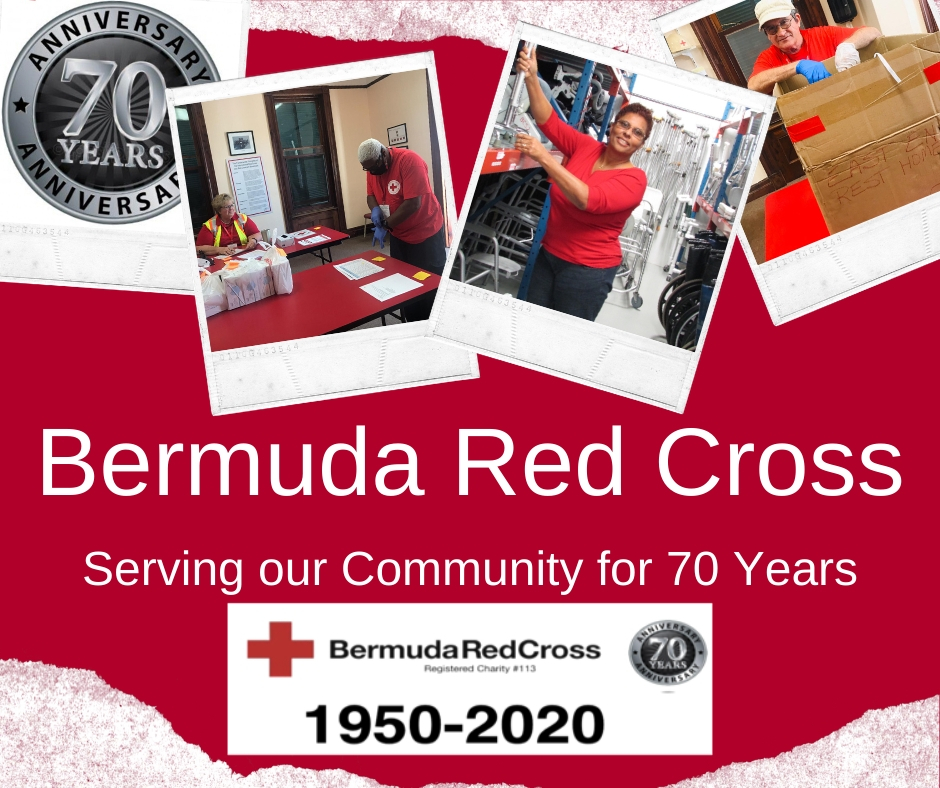 Red Cross keeps taxi drivers safe with donation of masks
Bermuda's taxi drivers will have a safer Christmas after the Bermuda Red Cross yesterday gave them 5,000 masks to help curb the spread of Covid-19 over the holiday season.
Diane Gordon, disaster manager for the Bermuda Red Cross, said of the donation to the Bermuda Taxi Operators Association: "We are sending a very strong message to those coming to our shores that while we greet them with our usual welcoming arms and appreciate the support they are providing to our economy, we also want to ensure the safety of our island and its people by demanding that guidelines are respected and adhered to throughout their stay.
"Bermuda Red Cross supports the Bermuda Taxi Association and appreciates the risk they put themselves in by providing a frontline service.
"We hope our contribution of masks will ensure that anyone using their service will protect not only themselves but others they come in contact with."
She added that since March the charity has worked with the Ministry of Health to provide 240,000 masks to frontline workers and essential service workers.
Ms Gordon said: "When the focus turned to the economy, the Bermuda Red Cross took the position that we wanted to support our businesses and economy while still maintaining the safety aspect of a pandemic."
David Frost, president of the BTOA, said the association was grateful to receive the donation as the masks would not only help protect the drivers, but reduce a potential expense.
Mr Frost said: "We are struggling out there right now. There is not a lot of work so this helps us out quite a bit because the drivers don't have to buy masks.
"Most of the jobs these days are very small because we don't have all the hotels, the airport is quiet and there are no cruise ships."
He said that many taxi drivers have had to manage passengers who did not have masks or did not want to wear them, so the masks were important for the driver's safety.
Mr Frost added: "The association also appreciates the fine job our drivers do by keeping our resident and tourists safe, by following the Airport Passenger Protocols and the Quarantine Act 2017."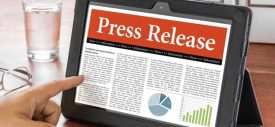 Minister Ming EMO Press Conference Statement 21 September
Monday, September 21st, 2020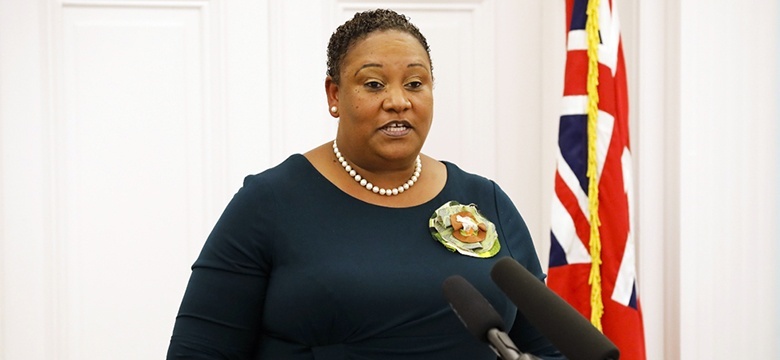 Good afternoon. Thank you for joining us today for an update on Hurricane Teddy. I am joined by Ms. Kelly Trott of the Disaster Risk Reduction and Mitigation Team.
We also have the Director of the Bermuda Weather Service, Dr. Mark Guishard with us on the call. Dr. Guishard, please give us an update on Hurricane Teddy.
Following this afternoon's Emergency Measures Organization meeting, I can report:
Public Works structural engineers inspected the Causeway this afternoon and reported that it is structurally sound. The Causeway reopened this afternoon.
Public schools will be open tomorrow.
Updated: The public bus and school bus service is now scheduled to resume normal operations on Tuesday, 22 September.  Ferry service is suspended but will resume operations at 3:00 pm on Tuesday, 22 September.
All government offices will be open tomorrow.
LF Wade International Airport will reopen at 7am tomorrow morning.
BELCO reported that there are two areas where customers are without service. The outages are in Pembroke with 165 customers and Hamilton Parish with 27 customers. BELCO Crews are currently working to restore service.
Garbage collection schedule will be normal for the rest of the week. Garbage scheduled to be collected today will be collected on Saturday. All public waste facilities will reopen tomorrow.
Public Works has identified two locations where there are obstructions in the road. They are South Road, near John Smith's Bay and Barry Road in St. George's. The current state of the surf is hampering efforts to clear the roads. Crews will remove the sand and debris as soon as the winds subside. Motorists are urged to use extreme caution in these areas.
If members of the public are aware of other road obstructions, they should contact the EMO operations group at 261 4366. The phone lines will be operational until 7pm tonight.
The Emergency Measures Organization has given the all clear and residents are free to move around the island with caution.
The decision to shut down the island last night and into today was not taken lightly. As with all hurricanes there is a level of unpredictability. That was the case with Hurricane Teddy. The decision taken to shut down the island was necessary to ensure there was no loss of life; this is always the goal under occasions of uncertainty.
Erring on the side of caution and yielding to common sense will always be my mantra.
Many of you would have seen the many pictures and videos circulating showing damage to so many parts of our coastal regions. I ask you to be very careful as the landscape on all of our beaches has changed. Exercise extreme caution when visiting those areas as I know there has been significant damage in many areas.
I have seen the pictures of people playing in the surf. While there is a level of thrill and excitement I must urge everyone to exercise caution. The waves and current are strong and there is the potential for people getting into difficulty. I urge everyone to stay out of the water.
This has been an active hurricane season, but we are smart and resilient people here in Bermuda. Please continue to exercise common sense.
I extend my gratitude to the essential workers of the EMO and other agencies who worked overnight. Many leaving their homes and family members to serve our country.
Thank you and be safe Bermuda.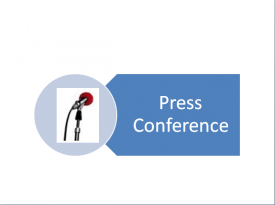 Minister Ming Hurricane Teddy Press Statement
Saturday, September 19th, 2020
Today, the Emergency Measures Organisation met to get the latest update on Hurricane Teddy. I am pleased to note that all of our partner agencies have reported that they are ready and prepared . Hurricane Teddy continues to be a threat to Bermuda, but based on the latest forecast, this weather event is expected to be similar to what Bermuda would experience when goes through a winter gale storm. However as we are in hurricane mode, we have made some safety decisions we feel are important in order to protect our community. Following our EMO meeting, here is what I can share at this time.
The Causeway will remain open. The L. F. Wade International Airport will remain open, and the requisite staff will be on hand at the airport to conduct customs and immigration clearance. Additionally the Department of Health team will also be on hand to conduct COVID-19 testing for arriving passengers at the airport. Also the Call Center and the MDL Lab at the Southside testing facility will be open. However the Perot testing facility will be closed.
As it relates to public transportation, the bus service will operate on Sunday, with the last bus being at 9pm. There will be no bus service on Monday. The ferry service will finish at noon tomorrow and resume commuter service on Tuesday, September 22. As it relates to public schools, out of an abundance of caution, all public schools will be closed on Monday, September 21. School staff, including teachers will be expected to work from home.
Principals and custodians will conduct an assessment of schools during the day as instructed by the Commissioner of Education. All other staff are asked to refrain from entering school buildings on Monday to enable any post storm cleanup and works to take place. Public schools will reopen on Tuesday, September 22nd.
All Government buildings will be closed on Monday, reopening on Tuesday. However, Public Officers are expected to work remotely from home on Monday.
The EMO determined that there isn't a need to open the Government shelter and therefore CedarBridge will not be utilized for this storm.
The EMO Operations group will be on duty at the Hamilton Fire Station from 7.30 am until 7.00 pm on Monday 21 September. If there is anyone who needs to report any storm related damages, they can call 261-4366 or (261-4EMO). This phone will be staffed from 8.00 a.m. – 7.00 p.m. The public should be encouraged to call in if they are in need of assistance with downed trees or power lines so that our road and debris clearance crews can attend.
Following the passage of Hurricane Teddy on Monday morning, our critical work crews from the Department of Parks, the Royal Bermuda Regiment and Ministry of Public Works will do an assessment of the roads and clear any debris. We are asking the public to be mindful of these necessary works and to please if you can, avoid travelling the roads so that our teams can conduct their necessary works.
Finally, to all of our residents – I don't have to remind you that we're still in the midst of a pandemic. Please continue to exercise caution and common sense and please remember to engage in the right health and safety activities during this time. The EMO will meet again tomorrow and following that meeting we will provide another public update.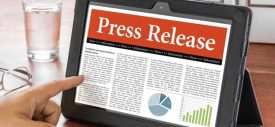 Garbage Collection and Waste Disposal Advisory
Wednesday, September 16th, 2020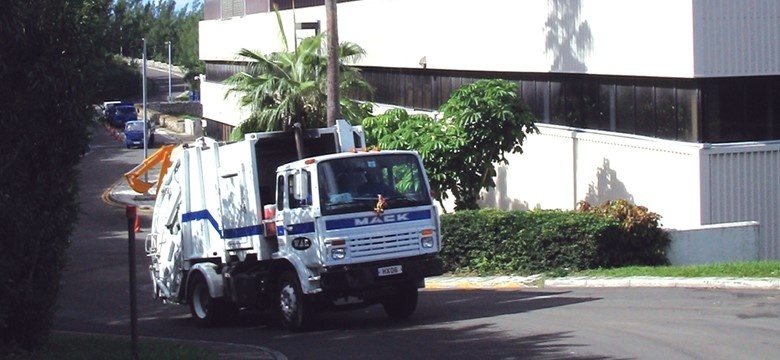 The Ministry of Public Works advises the public of changes to the garbage collection and waste disposal facilities schedules.
Garbage Collection
Thursday's garbage will be collected on Thursday, 17 September.
Friday's garbage will be collected on Friday, 18 September.
Garbage not collected on Monday and Tuesday (Sept 14 & 15) will be collected on Saturday, 19 September.
Waste Disposal Facilities
March Folly Compost Facility will be open from 7:30 am to 7:00 pm Wednesday through Saturday.
Airport Facility will be open from 7:30 am to 4:00 pm Wednesday through Friday, and from 7:30 am to 12:00 pm on Saturday.
Tynes Bay Public Drop Off will operate normally from 7:00 am to 7:00 pm daily, including Sundays.
Tynes Bay Commercial Weighbridge will be open from 7:30 am to 4:00 pm Wednesday through Friday, and 7:30am to 2:00pm on Saturday.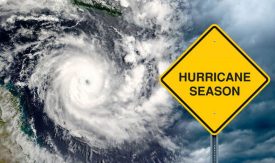 Emergency shelters and medical centres
In the event of an emergency, you might be advised to leave a particular area on the island. The Emergency Measures Organisation (EMO) makes the decision after consulting with committee members and weather officials.
If the EMO feels an area is at high risk, it will publicly notify you through the media.
The Emergency Shelters identified for use by the public will be announced in the Emergency Broadcast Station, FM 100.1 MHz once they have been arranged. If you need to evacuate your home, take your pre-assembled emergency supplies with you to the nearest Emergency Shelters.
What if I am a visitor on the island during an emergency?
Evacuation is voluntary and seats on flights are available on a first-come, first-served basis.
If you are unable to get a flight, you may wish to stay at your hotel to ride out the storm.
For more information please call the Bermuda Tourism Authority at (441) 296 9200.
Hurricane Shelters
There is one approved pre-hurricane shelter:
Cedarbridge Academy
Cedarbridge Academy Gymnasium
1 Cedarbridge Lane
Prospect DV 02
There are other school and church sites that may be used as Emergency Shelters in the case of a disaster. The EMO will determine which sites will be opened based on the specific circumstances of the disaster. A management team of trained public officers and volunteers are in charge of the shelters.
Emergency Medical Centres
There are two emergency medical centres:
King Edward VII Hospital (441) 239 2009
Urgent Care Centre (441) 298 7700
In emergencies where the Causeway Bridge is closed, medical coverage for the East End community will be carried out by the Lamb Foggo, Urgent Care Centre located at 1, Hall Street, Southside, St Georges, (between the Police Station and the building that used to house White's Supermarket).  The hours of operation are Monday to Friday 4pm to midnight, Saturday and Sunday 12 noon to midnight.  During severe weather, these hours might be extended.
What to Take to the Emergency Shelter
Shelters usually open their doors to the public during the warning stage of the hurricane.
Do take:
3-4 days supply of food that does not need cooking;
Can opener;
3-4 days supply of water (one gallon per day per person);
First aid kit that includes prescription medications;
Special needs items for infants (formula, bottles, diapers);
Special needs items for elderly or disabled family members;
Bedding (sleeping bags, pillows);
Battery-powered radio, flashlight and extra batteries;
Change of clothes;
Extra set of car keys, credit cards, cash;
Passports and important family papers;
Reading materials and quiet games to help pass time and keep children occupied;
Car charger for your cell phone.
Do not take:
Pets;
Cigarettes, other tobacco products or illegal drugs;
Alcohol;
Weapons;
Cooking equipment;
Furniture.
Cots and air mattresses may not be allowed because of limited space.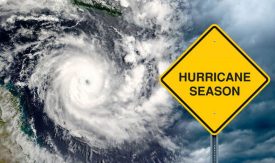 Bermuda Government EMO Press Conference
Good afternoon all:
Our last weather update indicates that Paulette is a strong tropical storm with maximum sustained winds of 60 knots and higher gusts, located at 3PM about 440 nautical miles to the east southeast of Bermuda.
Paulette is expected to reach hurricane strength tonight, and continue its movement towards Bermuda.
Currently, predictions have Paulette's centre moving through the local area on Monday morning. If the forecast holds true, we can anticipate a direct hit by a Category 2 hurricane at that time.  Accordingly, Bermuda is now under a Hurricane Warning.
The public will need to prepare for a long duration of tropical storm force winds beginning late Sunday afternoon and then ramping up to hurricane strength by the early hours of Monday morning.
The hurricane conditions should last up to 9 hours.
The worst conditions are anticipated for the timing of the closest point of approach, which is forecast to be less than 25 miles from the island at 8AM on Monday morning.
A significant surge of potentially greater than 3 feet above normal sea level is likely to have an impact, given that the increase of hurricane winds will be coincident with the rising tide on Monday morning.
This is also because we already have sea levels that are up to about a half a foot / 15 cm higher than normal, due to localized oceanographic conditions.
As those who have experienced hurricanes before can attest, a small change in the track forecast can make a big difference for the expected conditions.
So, BWS will continue to monitor this forecast closely and update the public with increasing frequency until the storm passes.
Now that we are under a Hurricane Warning, official updates from the US National Hurricane Center and the Bermuda Weather Service will be made at least every three (3) hours.
A US Air Force Reserve Hurricane Hunter Aircraft has been tasked to conduct reconnaissance on this storm tonight and BWS will continue feeding data to NHC throughout the storm's passage.
Following today's EMO Meeting, here are some critical decisions which we wish to advise the public of.
As it relates to Government services, please note the following:
Schools will be closed Monday and Tuesday. The Ministry of Education will be sharing updates with parents and teachers regarding any updates.
As a note, on Tuesday all schools will be assessed for any damage or major utility outages and following that assessment a determination will be made regarding the reopening of schools.
The L.F. Wade International Airport will close tomorrow, Sunday evening at 6.00 p.m. and reopen on Tuesday September 15th at 12noon.
The Causeway will close tomorrow, Sunday at 9.00 p.m. and following an assessment once the storm has passed, a determination will be made regarding its reopening.
For those in the East End, the Lamb Foggo Clinic will be operational if persons require medical assistance.
All Government buildings will be closed on Monday and Tuesday.
However, where possible, Public Officers should continue working remotely on Tuesday, utilizing the remote working facilities put in place in response to the pandemic, circumstances permitting, of course.
Buses will cease operation at 7.00 p.m. Sunday evening.
Regarding the Ferry Service:
The blue route Hamilton to Dockyard will be suspended from 10am Sunday
The pink route Hamilton harbor ferry will be suspended from 12 noon Sunday.
It is anticipated that ferry service will return on Wednesday, September 16th subject to a full assessment.
The Government Shelter at CedarBridge will be open as 3.00 p.m. tomorrow.
Any individuals who require the shelter can make their way there as of 3pm on Sunday.
Also, regarding trash, the Tynes Bay Public drop will close at 5.00 p.m. Sunday evening. For those whose trash day is Monday – PLEASE do not put your trash out for collection on Monday or Tuesday.
If you need to drop your trash you can do so until 5.00 p.m. tomorrow at Tynes Bay.
As a note, our EMO Operations Group will be located at the Hamilton Fire Station and anyone who needs to report any storm related damages can call 261-4366 or (261-4EMO).
The Police, Regiment, Fire Service, Parks Department and Works & Engineering have mobilized their services and equipment to aid in emergency situations.
The Emergency Broadcast Station – 100.1fm will be operational as of 7.00 p.m. tomorrow, Sunday. It will be sharing key information and updates on the half hour.
Regarding the COVID – 19 testing:
Southside will be open on Sunday as per normal.
There will be no testing at Perot on Monday.
An assessment will be completed Monday to determine when or if it will open on Tuesday.
An assessment will be completed on Monday to determine when or if Southside will be open Tuesday.
The Call Centre will close on Sunday, 13th September at 3:00pm and be closed on Monday.  An announcement will follow if it will reopen on Tuesday.
Those travelers due for testing that will be affected by the closures should not make their own appointments. Appointments will be rescheduled and sent to the travelers by the Ministry of Health after the assessments completed on Monday.
Lastly, regarding Advanced Polling, there will be no Advanced Polls on Monday or Tuesday. Following an assessment of the polling stations, the Parliamentary Registry Office will update when the resumption of Advance Polling will be.
Bermuda, our weather experts indicate that this will be a sustained storm with serious winds, so we are asking people to ensure that their preparations are completed by tonight.
And for public safety reasons we are urging people to be off the roads by 7.00 pm. Sunday evening.
For those individuals who are in low lying coastal areas please note that we are expecting considerable storm surge associated with this storm, so we are urging you to take the necessary safety precautions to protect you and your homes.
To all of our residents, please remember as I have said – we are in the midst of a pandemic. Please remember to exercise caution and common sense. Please remember to engage in the right health and safety activities during this storm.
The EMO will meet again tomorrow and soon after its conclusion, we will provide another public update.
Thank you.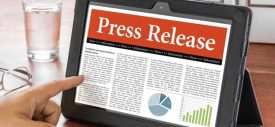 Government Press Conference Re Tropical Storm Paulette
Earlier today, we convened an Emergency Measures Organisation meeting to get the latest updates regarding Tropical Storm Paulette.
Tropical Storm Paulette is expected to intensify into a hurricane and it poses a threat to Bermuda. As of this afternoon the Bermuda Weather Service indicated that Tropical Storm Paulette is currently over 800 nautical miles away to the east-southeast of Bermuda. It is expected to come within 100 nautical miles within the next 72 hours. The Bermuda Weather Service now expects Paulette's closest approach on Monday. Over the weekend, Bermuda can expect to experience a progressed intensification of the storm and it is expected to increase to hurricane strength by late Sunday.
In light of this, I want to issue some critical reminders to the community, particularly as it relates to public safety and storm preparedness. As we have all seen, this 2020 Hurricane Season has been particularly active. And now, we're facing the impact of a severe storm. I am urging the public to take the remainder of today and the weekend to ensure that their storm preparations are complete. An important point to remember is that we are still in the throes of the COVID-19 pandemic and we need to ensure that we take extra precautions.
Yes, residents should make sure they have the basic supplies in their hurricane kits. This includes your typical non-perishable food supplies and water and an extra supplies of key medicines. Also make sure you have fresh batteries and smartphone battery packs, flashlights and any other key items to aid in an emergency. Because of the COVID-19 pandemic, residents should add personal protective equipment or PPE to their hurricane kits. This includes, face masks or face coverings and hand sanitizer. There should be enough PPE to last for at least seven (7) days for each member of your household. This weekend you should be finalizing any routine clean up or repair activities around your homes, as well as ensuring that your marine vessels are secure.
We are anticipating that Paulette will cause some challenges for those living in low lying coastal areas, so we are urging these residents to take the necessary safety precautions.
As we all know, our public schools are set to resume on Monday. However any decisions regarding the closure of schools, suspension of public transport, closure of government offices or the curtailing of other government services due to the storm will be shared following our EMO meeting tomorrow afternoon.
The public will be properly advised of any major decisions that affect them. Additionally the Bermuda Police Service, the Royal Bermuda Regiment, the Parks Department and the Ministry of Public Works are mobilizing their resources in the east, west and central areas of the island to ensure safety and security. Following our EMO meeting tomorrow, we will also be able to provide more information regarding the Government Shelter at CedarBridge.
As an added note, the Ministry of Health will also provide an update regarding its COVID-19 testing should it be affected by the impending storm. Lastly, before I turn it over to the National Disaster Coordinator who will provide you with a general update on the new location for our Hurricane Operations Centre as well as any other operational matters, I wish to stress to the community to please exercise good judgment and common sense regarding this storm.
Please exercise physical distancing when you are shopping for your supplies or if you intend to ride out the storm with others. Please take steps to protect your families. And above all, please check on your neighbors, our seniors, and our vulnerable persons. Bermuda, we have been through serious storms before, and we have weathered them by coming together as a community. So, let's continue to look out for one another as we weather Paulette. As I indicated we will hold our next briefing late tomorrow afternoon, following our EMO meeting at 1.00 p.m.
We will also provide updates on the Emergency Broadcast Station 100.1 FM which will be broadcasting prior to the onset of the storm with key emergency information on the half hour.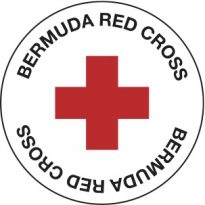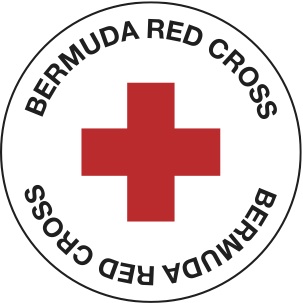 Bermuda Red Cross staff receives British Red Cross 150 anniversary commemorative coin in recognition for her contribution, dedication and passion to the organization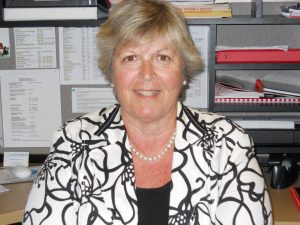 Diane Gordon, Disaster Manager, was one of 150 staff and volunteers selected out of 230 persons nominated to receive a British Red Cross 150 anniversary commemorative Coin in recognition for her contribution, dedication and passion to the organization.  Her commitment exemplifies the work and values of the Bermuda Red Cross, a Branch of British Red Cross.  Below is what was sent to BRC on the nomination form:
"From the start of the COVID-19 Pandemic, Diane has committed herself 150% to our work in the community. She corralled her 42 Responder volunteers and went out into the communities to deliver masks to the most vulnerable – our seniors and to the essential worker agencies. She said yes to the Ministry of Health and Ministry of National Security when asked to take on another task. She worked 14 to 18-hour days and she did so with a smile. She was patient and kind when speaking to the Ministries, agencies or seniors and she ensured the communities in which we work were well and taking care of themselves. She is a true leader and is deserving of the respect she received from the volunteers, essential service and first responder workers and even more so from the seniors with whom she was in contact."
Other news:
Ann Spencer-Arscott, Executive Director and Diane Gordon, Disaster Manager were two of the 50+ representatives from 30 Non-Profits who applied and were accepted to attend the Ignite Sprint Programme for Non-Profits.  This was a customized 4-week sprint programme developed to provide non-profit organizations with key skills to enable growth mindsets, provide models and encourage new behaviours necessary in the current environment.  The aim of the process was to ensure the community leaders were better able to manage their organizations in an under certain environment and remain agile throughout the period of transition.
Out of the Sprint programme, Non-Profits were invited to apply for the Ignite Business Accelerator Programme – Cohort 3.  Ann Spencer-Arscott was accepted into the programme that starts on 9th September with a 2-day boot camp and runs through to February, 2021.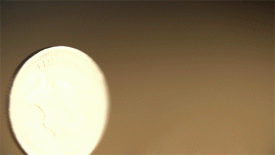 Two Sides of The Same Coins – A Bermuda Red Cross and Power 95FM Segment