April 8th Press Conference  – COVID – 19 Update
(Click on the image below for the video)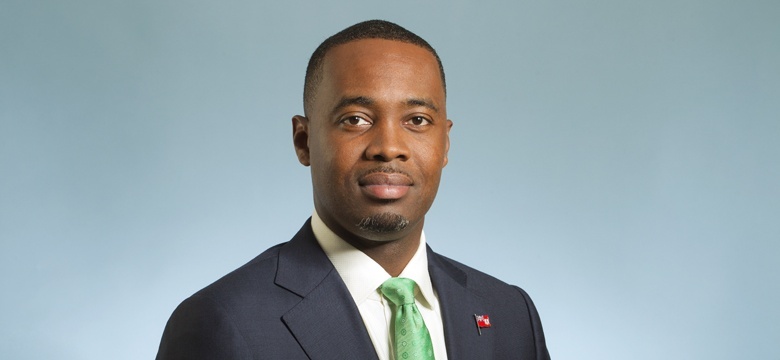 Good afternoon ladies and gentlemen of the media.
I will give the latest test results received concerning COVID-19, reiterate the serious ramifications of not taking the Shelter in Place order seriously as a result of new modeling information which has come to the Government and provide an overview of the flights that have landed in Bermuda this week. The Minister of National Security will provide an update on items surrounding our Shelter in Place order and other specifics which are necessary to relay to members of the public.
Before I start, I must express my appreciation to Deputy Premier, the Hon. Walter Roban, for leading yesterday's press conference.
Today, the government received 25 test results as of 4:30pm, and of the 25 test results that were received all the results came back negative. However, it is my sad duty to inform the country that we had yet another COVID-19 related death today. This is tragic for any family going through this, and I ask for the community's compassion in allowing the family time and space to grieve privately.
With the 25 results that we received today, that means that Bermuda's number stands at 39. However, given that there are a number of tests results that we're expecting tomorrow, it is the expectation that that number will rise. Out of the 39 confirmed cases of which we currently have, 23 persons have fully recovered.  Five remain hospitalized, and there are eight active cases under public health monitoring. As I reported earlier, we have three persons who passed away, who tested positive for COVID-19 and one whose exact cause of death will be subject to a coroner's inquest.
The average age for the confirmed positive cases in the median age of the confirmed positive cases, still remains at 47. The average age of those hospitalized is 69, and out of the 39 cases, 23 are males and 16 are females. Out of the 315 tests that we've completed, 39 were positive and 266 were negative.
On behalf of the government and people of Bermuda I extend my condolences to the family and friends of the Bermudian who died earlier today in the hospital. I'd also like to extend condolences of the people of Bermuda and the Government of Bermuda for Bermudians who mourn the loss of a loved one who passed away overseas from this virus.
Before I move on, I want to note that Environmental Health, Vector Control and Safety and Health are all operational with staff working full time as essential services. These essential services remain operational to keep the public safe.
Shelter in Place Order
I have personally been disappointed by the sheer number of requests for exemptions from these rules. There is in some cases a clear inability to appreciate the gravity of this situation.
Let me try to put this into perspective for everyone in Bermuda. As part of my briefing with the Ministry of Health today I was able to review the modelling numbers which had been received and it indicates very plainly and simply that if we do not follow the rules which are in place now or the rules which may be necessary to implement in the future, the estimation is that over 700 Bermudians can die from this virus.
This is not an error. I am not saying this to scare anyone. These are the facts and we have seen this take place across the world, where they have seen their inability to flatten the curve. In Bermuda, we have acted early. However, if we are not taking this seriously, more Bermudians will die.
This is the worst case scenario. However, it is a reminder of how important it is to follow the rules, and to follow the regulations, which have been laid out. They were put in place to keep that number as low as possible and every exemption requested, every curfew broken, every quarantine defied, represents a greater risk that we will realize that number of people succumbing to this disease.
Now is the time for all of us to stop and think: am I prepared to sacrifice the life of someone close to me for something that really doesn't matter? We need a reality check as a country because this is no longer something that we're watching on the news about other countries. It is here and Bermudians have died.
Stay at home means just that, stay at home. Our essential workers are continuing the bare minimum, so that there can still be food in our supermarkets and gas at our gas stations for essential workers. However, there is no need to stress a system that is functioning well without interruption.
This means that though you are allowed to leave your house for grocery shopping, do not turn that into a social event. To leave your house to say that you are going to the grocery store or to the gas station. Understand at every point in time, there are additional persons that are exposed to this virus, creates an additional risk that there can be unchecked community transmission and the worst case scenario will be possible.
I am not expecting that we will have the worst case scenario in Bermuda, and that is the reason why we have taken the measures we have, when we took them, before there was evidence of community transmission but it remains a fact that if in the future there is a change to this and if we do not follow the rules, we can find ourselves back where we are right now. And I'm sure for our economy and for our country, none of us want that.
That is why it is incredibly important that we understand that this is not a joke.
For those persons who are attempting to avoid Community Advisory Points by traveling on foot. For those persons who continue to think it's okay to visit your friends and your family, whether on a quiet street or in someone's back yard. For those who are using neighborhood short cuts so they can continue to move around the island and pretend it is business as normal.
I have said it before and I will say it again.
Stop.
This is a life and death situation. Your actions can possibly kill others and you could be potentially spreading the disease, as we recognize there are asymptomatic carriers, from one person to the next.
While you might not be impacted, the next person you see, a friend, a cousin, or a loved one that could be impacted and their families could also be impacted. So it is urgent that we are all incredibly responsible at this time.
It is important to remember that if you do go out, you should wear a mask. There is information on the government website coronavirus.gov.bm on how to make your own homemade face covering. I will continue to encourage you to make a mask at home and wear it whenever you go out.
It is important to remember that masks by themselves, will not protect you from contracting the coronavirus. What a mask will do is prevent you from spreading the virus to others if are an asymptomatic spreader of the virus.
The general public should not use surgical or N95 masks if possible, as there is a global shortage of these masks and they are best reserved for healthcare settings. It is important that you cover your face up when you go to the gas station, grocery stores or out in public.
In addition to the London airbridge flight arriving on Monday afternoon, Travel Edge, working with the US Consul General, the Ministry of Tourism and Transportation, Ministry of National Security amongst others were able to bring 63 Bermudians including many students and seniors home yesterday.
They landed at L.F. Wade Airport, and were transported to a Government quarantine facility where they will remain for 14 days. 48 Americans and other foreign nationals left Bermuda for Atlanta on the return charter.
The Bermudians who were on the Princess Cruise line were not on that flight. However the cruise line will provide two charter flights to bring those travelers home. Once they arrive they will be required to go to a government quarantine facility for 14 days.
As I have said from the beginning, there are Bermudians in various parts of the world who are stuck there, due to no fault of their own. The London Office is responsible for working with Government House and the Foreign and Commonwealth Office to bring Bermudians, who may not be in the US or Canada, back to Bermuda.
If you or a loved one would like to be added to the list, please make sure you complete your registration through the Government website coronavirus.gov.bm. There is a link there which says Forms and it has a wide variety of forms which we put on line to make sure the government services can continue during this time of remote working. So you can access the form section and complete the form and make sure your name is added to the list.
Minister Caines will provide details of what activities will and will not be permitted on Good Friday. However, I will restate Good Friday is one of those days when shops, by law, are closed. With the restrictive guidelines already in place around grocery shopping, I have asked the Minister of Finance to exercise his authority under the Public Holidays Act 1947, to allow those permitted businesses operating under the Shelter in Place regulations to remain open on Friday, 10 April, if they wish to do so. Permitted businesses that wish to be open, will be open on Good Friday.
However the Minister for the Cabinet Office, Minister Wayne Furbert, contacted those grocery stores and they have confirmed to him that they will not be open and many of them will be closed. It is important to note that many will be closed but many will be closed but they were given the option.
I want to pay tribute to the Minister and the other government ministries and departments who worked to ensure there were additional shelter options for the vulnerable in our community. It has been a particularly challenging effort, recognizing the public health circumstance that we are in but the Minister has been determine to ensure the vulnerable have somewhere to stay and I want to personally recognize his efforts in that regard because it has not been easy.
As a reminder, if you have questions or concerns about COVID-19 you can call the helpline at 444 2498. The helpline is receiving on average 230 calls a day. Many of them around the Shelter in Place guidelines. If you have a question, please make sure you go to the government website, where you will find a lot of the answers to your questions.
Additionally, you can sign up for the Government's WhatsApp update group where you can send a message to subscribe for information, news, and official updates. To sign up, WhatsApp "hi" to 504-6045 and add the number to your contacts list.
I will conclude my remarks with my customary thank you. Yesterday was World Health Day, and I will voice my deep appreciation to every healthcare professional who is on the front line in making sure that Bermuda is effectively dealing with the COVID-19 pandemic. To every person who works in public health. To every doctor and nurse working in the hospital or out in the field, those in private practice or elsewhere, your work and dedication to the health and well-being of everyone in Bermuda is appreciated.
I encourage everyone in Bermuda, over the next few days to send a message for appreciation to a health care professional, as they are the true heroes of this pandemic. Before I end and take questions, of course I'd like to again, please ask the country to pray for the family who have lost a loved one today due to this pandemic. I am reminding everyone that we all have a role to play, to minimize the worst case scenario, which none of us want to see here in Bermuda. Thank you.