CPR/AED For the Professional Rescuer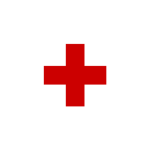 This course is designed for people with job-related duties in emergency preparedness and responses and is intended for nurses, doctors, law enforcement, fire fighters, and EMT's. This course teaches how to respond to breathing and cardiac emergencies in adults, children and infants. Participants will learn how to perform rescue breathing, CPR/two-rescuer CPR, when and how to use an AED, first aid for choking and use of resuscitation mask and bag-valve mask resuscitator, disease transmission prevention and the systems of the body.
CPR/AED for Professional Rescuer certification is valid for 2 years.
Total Classroom Time: 8 hours