Community First Aid and Safety, Adult CPR, Infant / Child CPR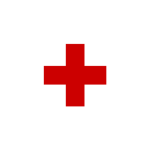 This course certifies in Adult, Infant and Child CPR and Basic First Aid.
Participants learn how to perform CPR and care for breathing and cardiac emergencies in adults, infants and children. Participants learn first aid skills for treating a variety of injuries, such as burns, wounds, head, neck and back injuries and heat and cold emergencies. Participants also learn how to manage sudden illnesses, stroke, seizures, and poisoning. This course is taught 1 day or afternoon or evening a week for 2 consecutive weeks. CPR/First Aid certification is valid for 2 years.
Total Classroom Time: CFAS: 8 hours
*All costs are per person. Saturday courses must be booked 4 weeks in advance and a minimum of eight (8) participants is required.